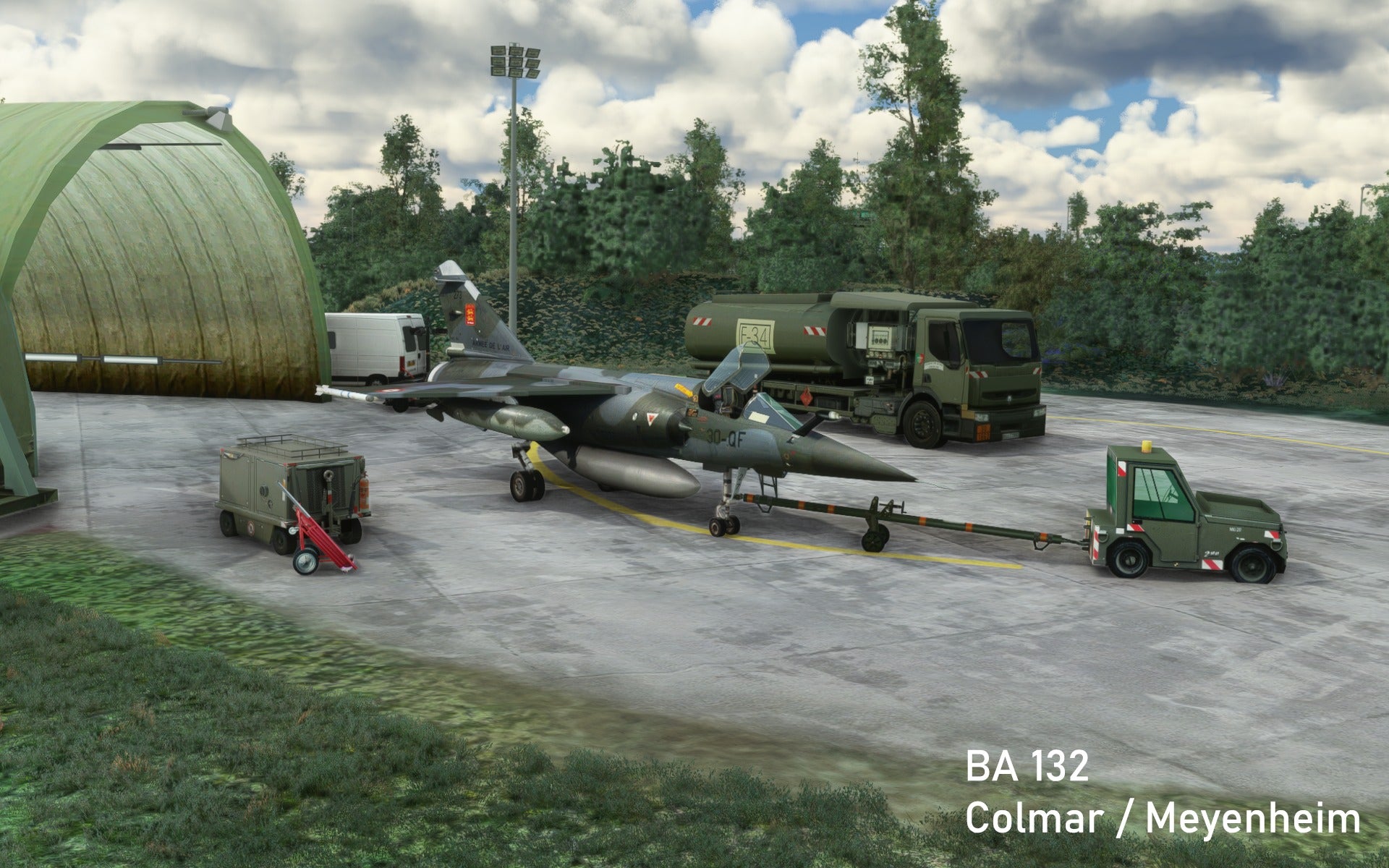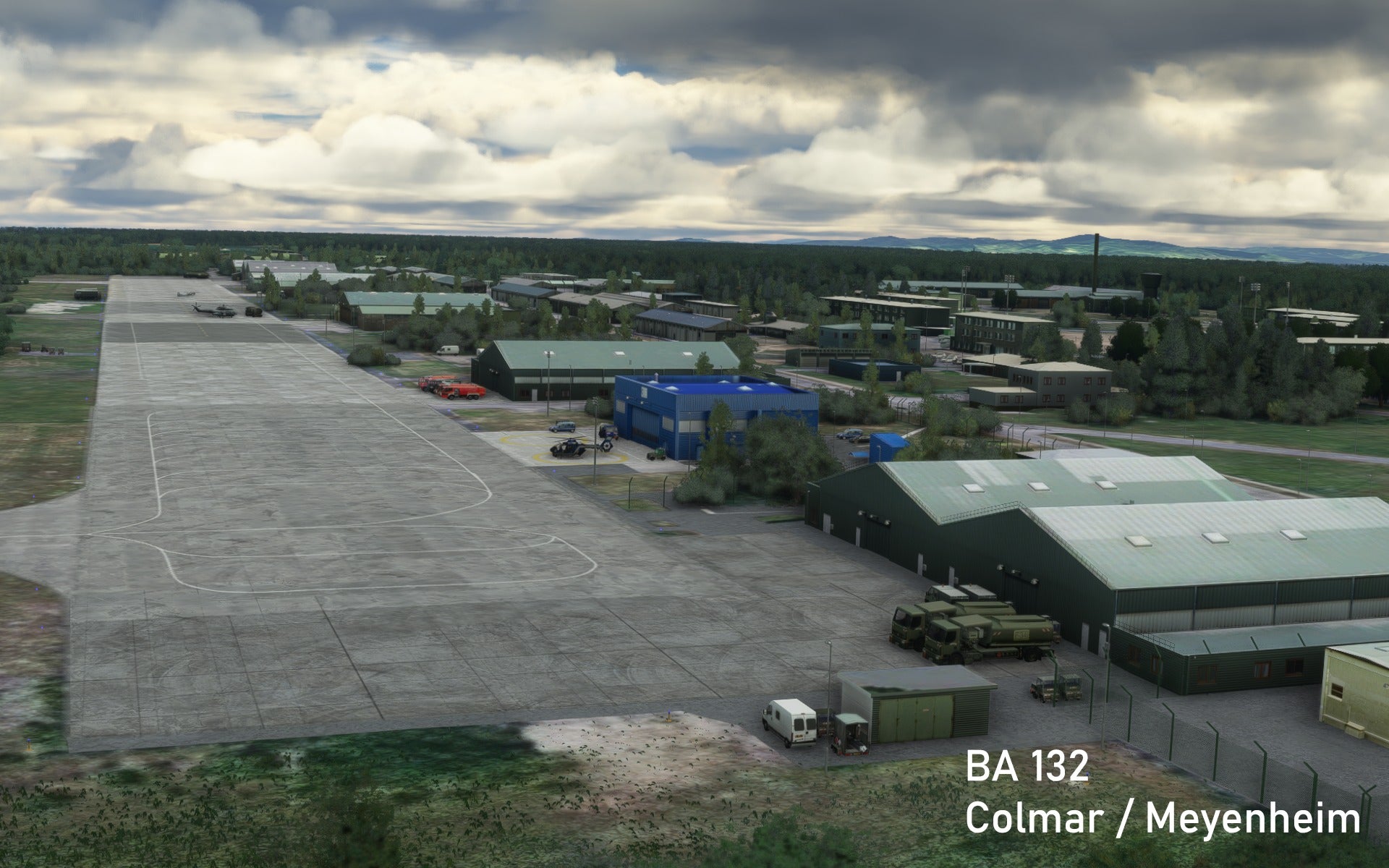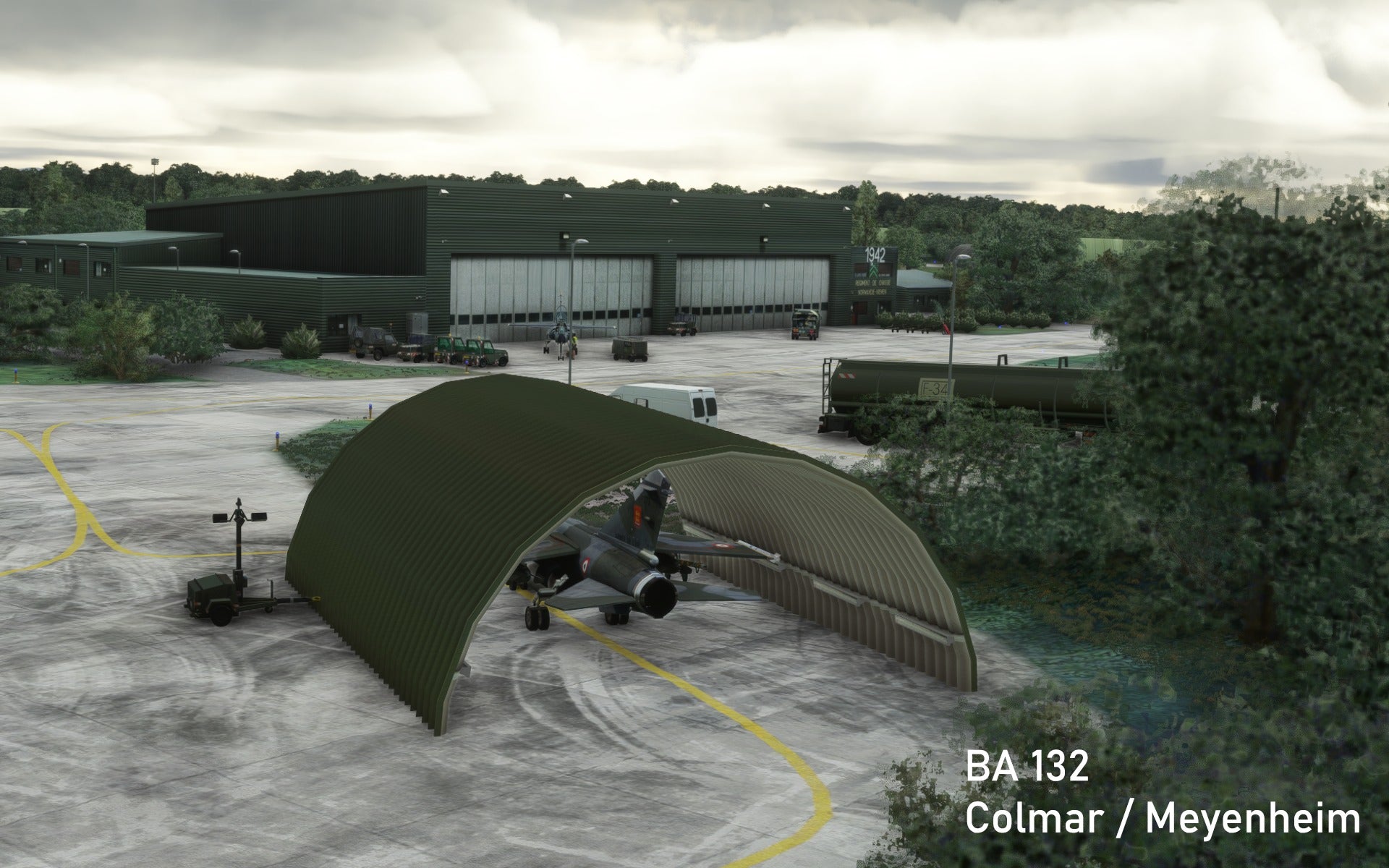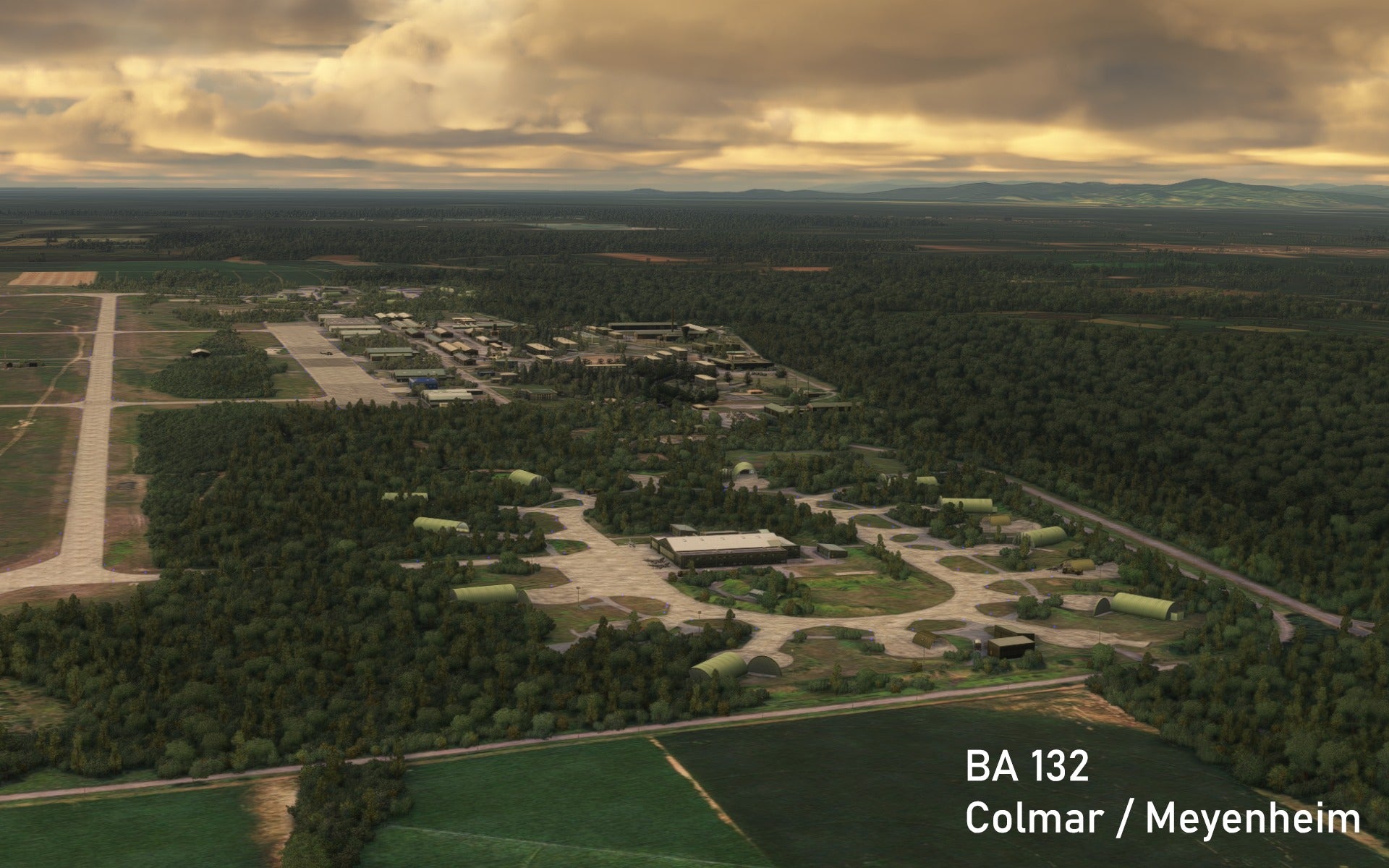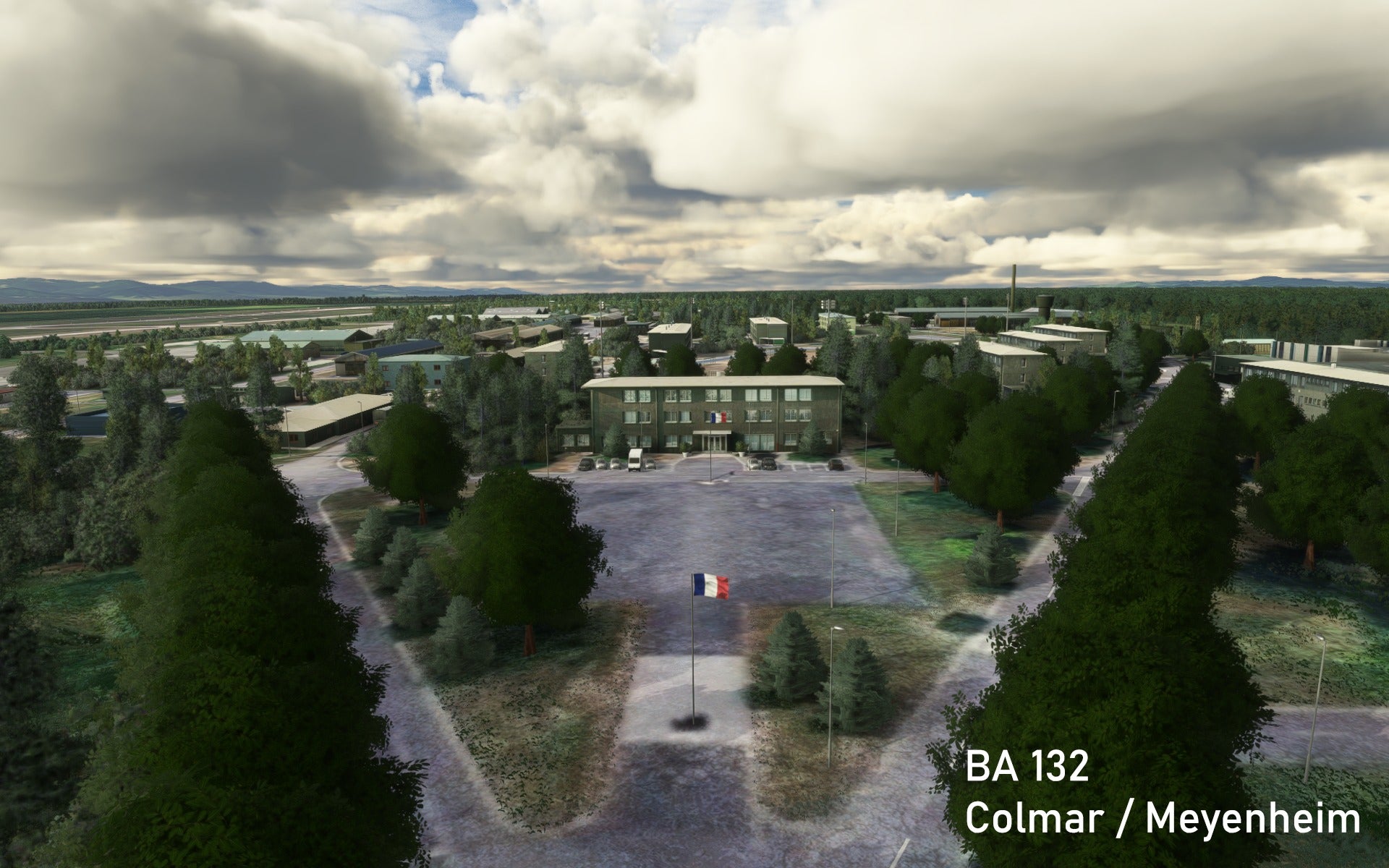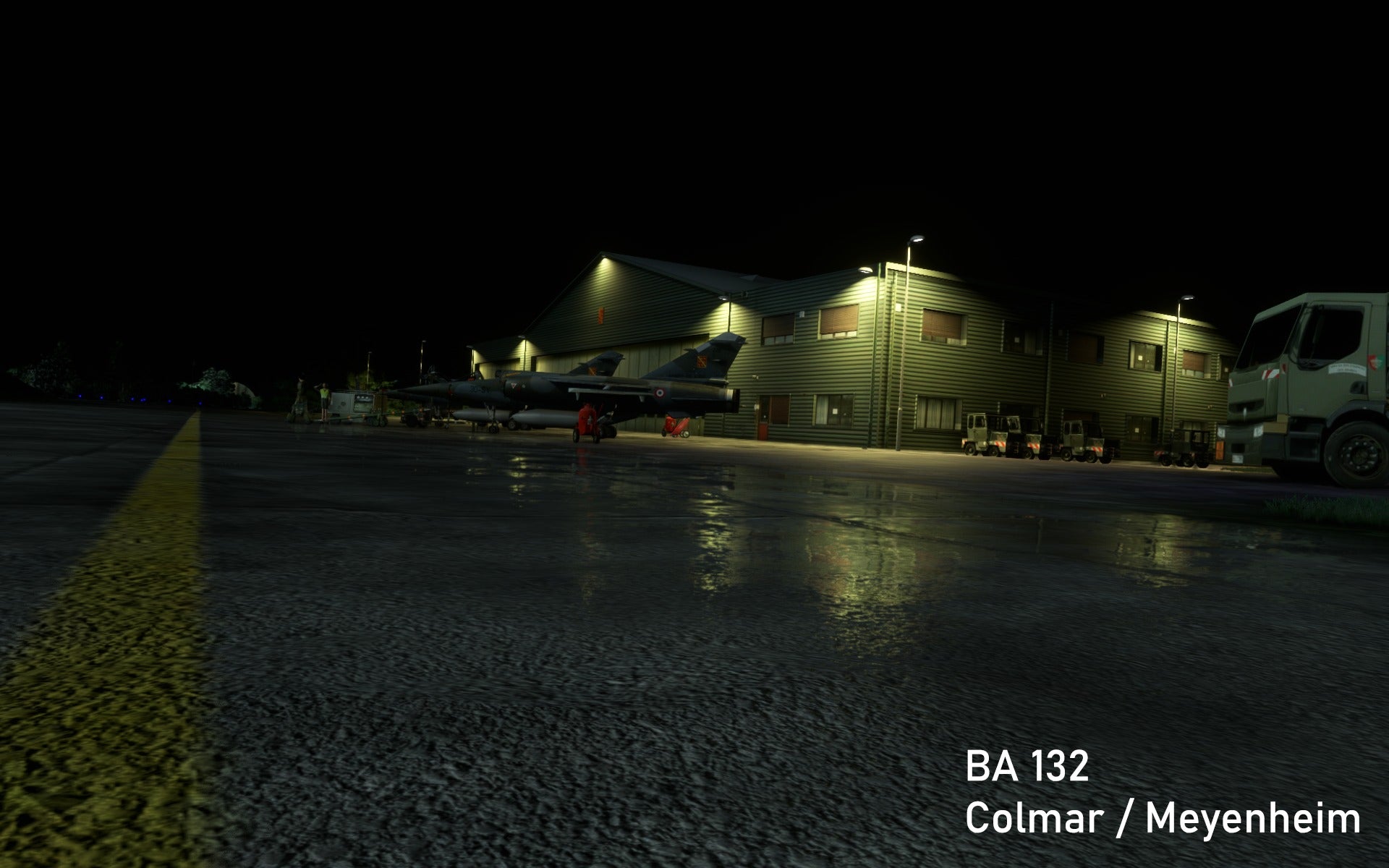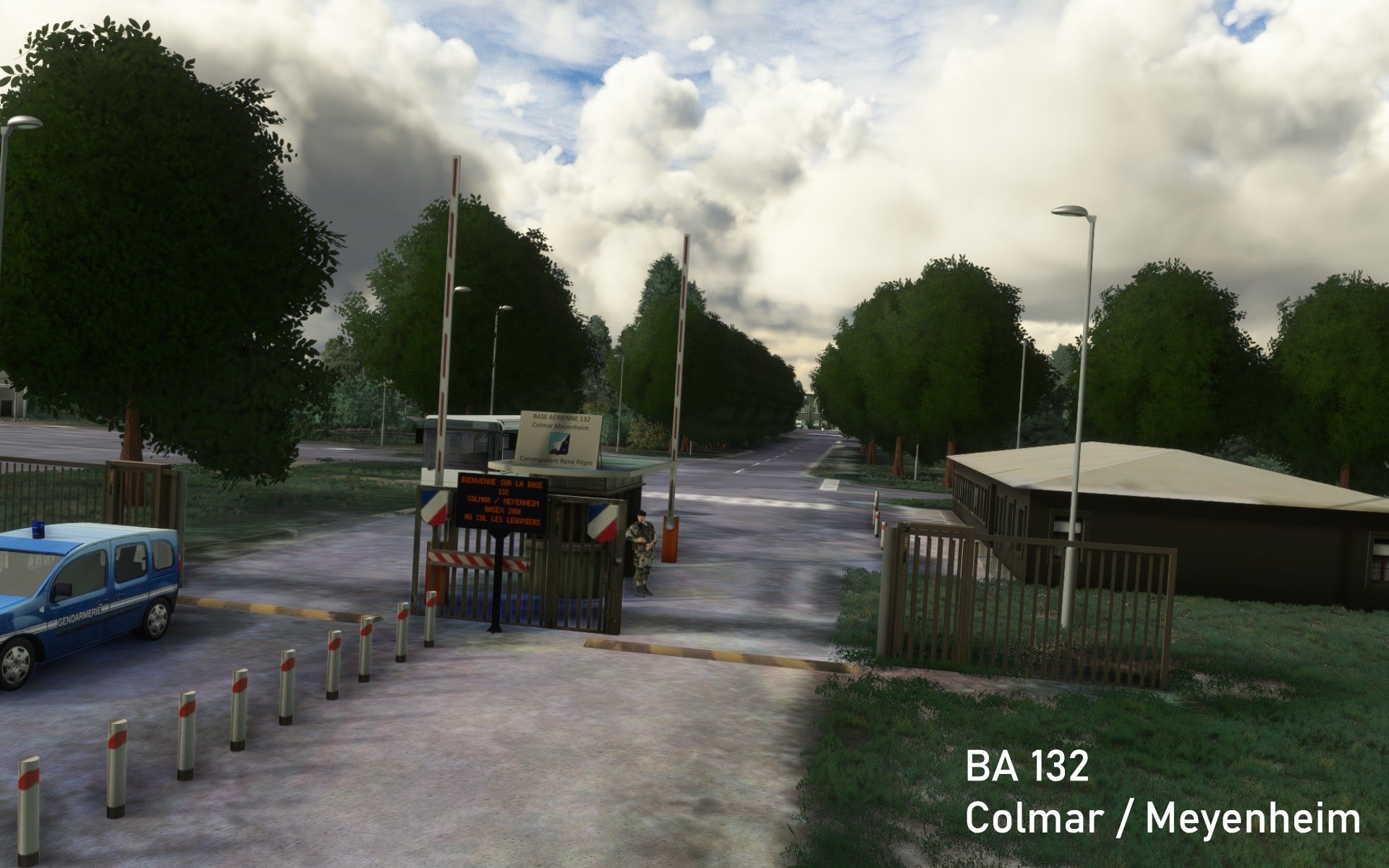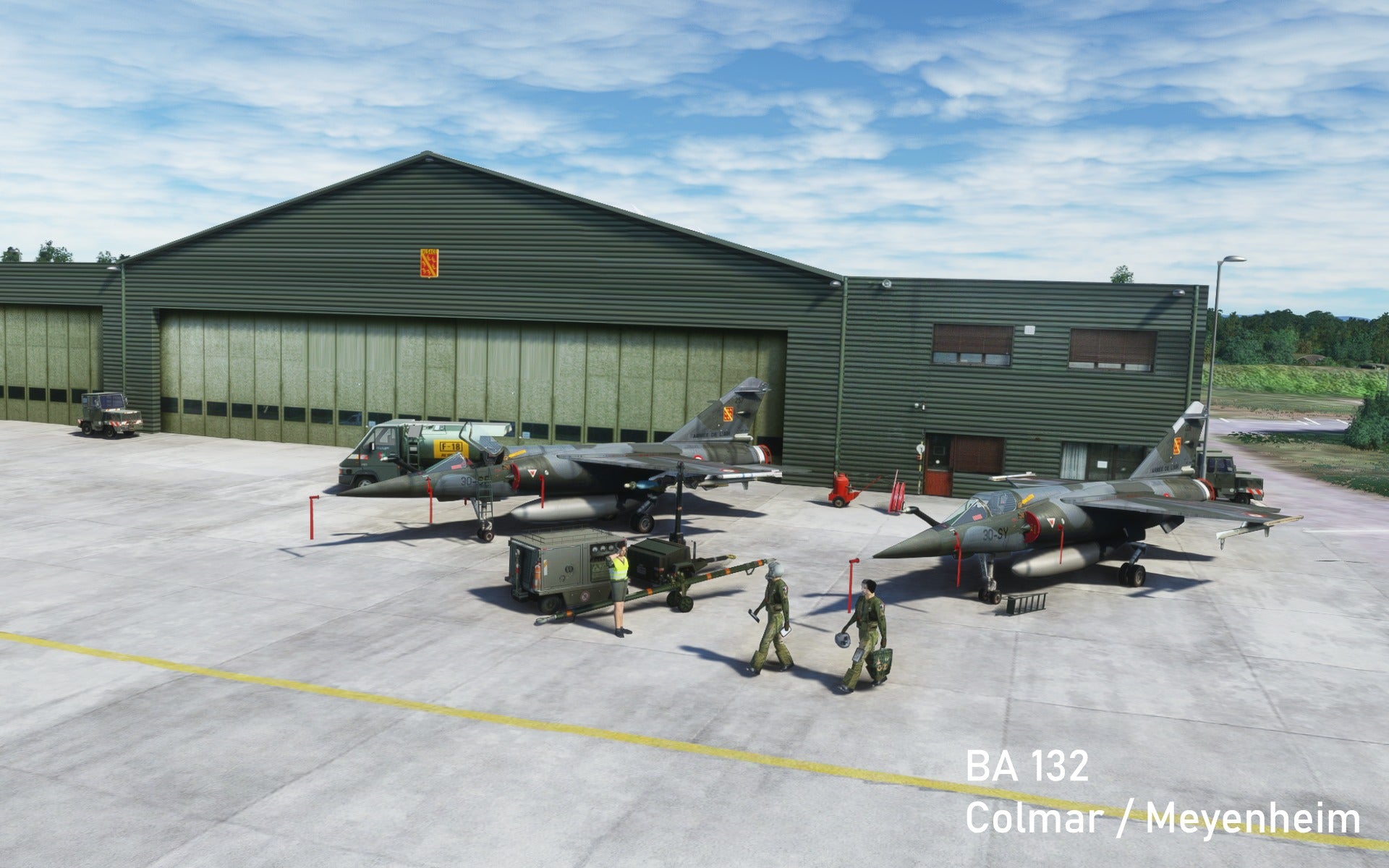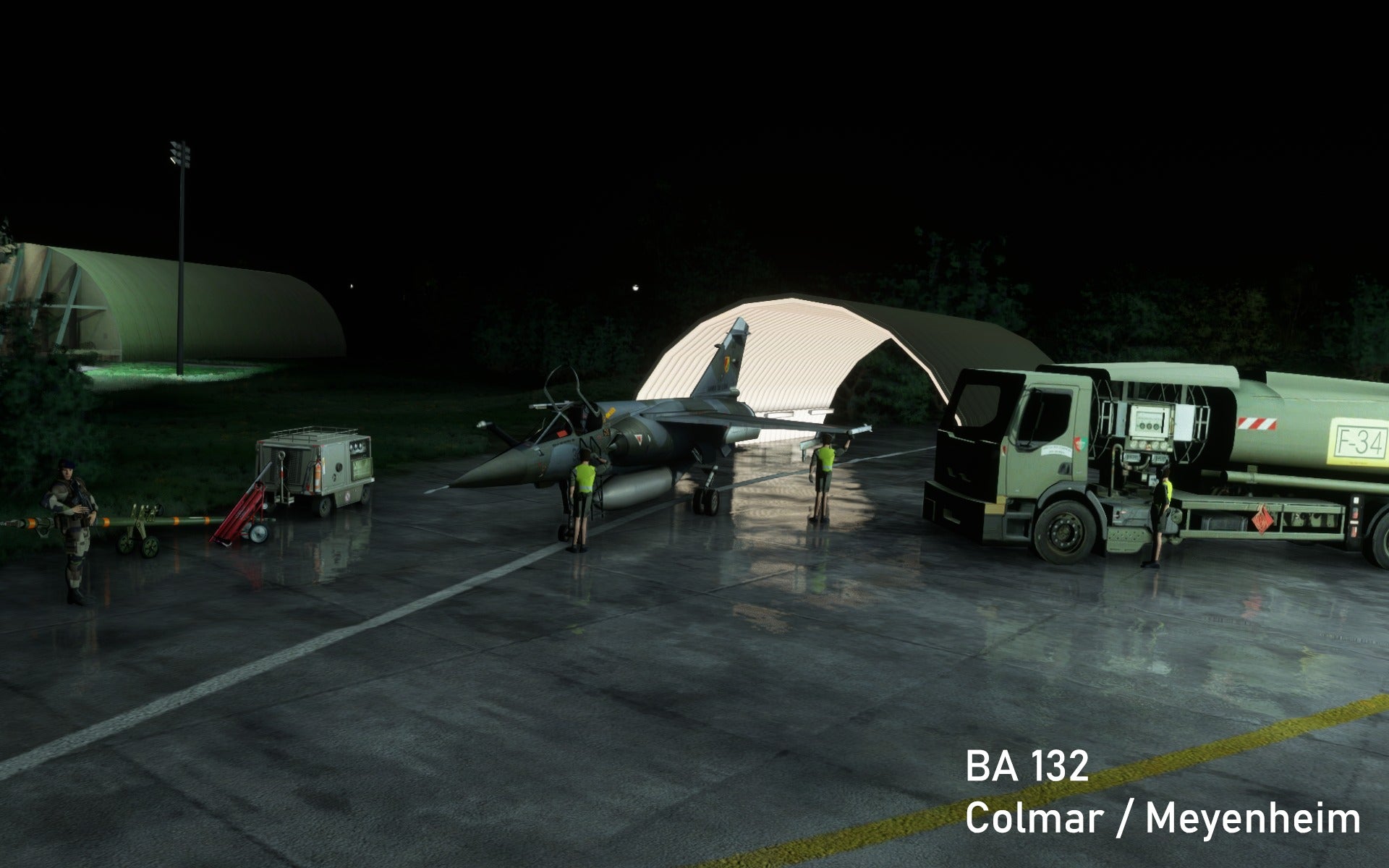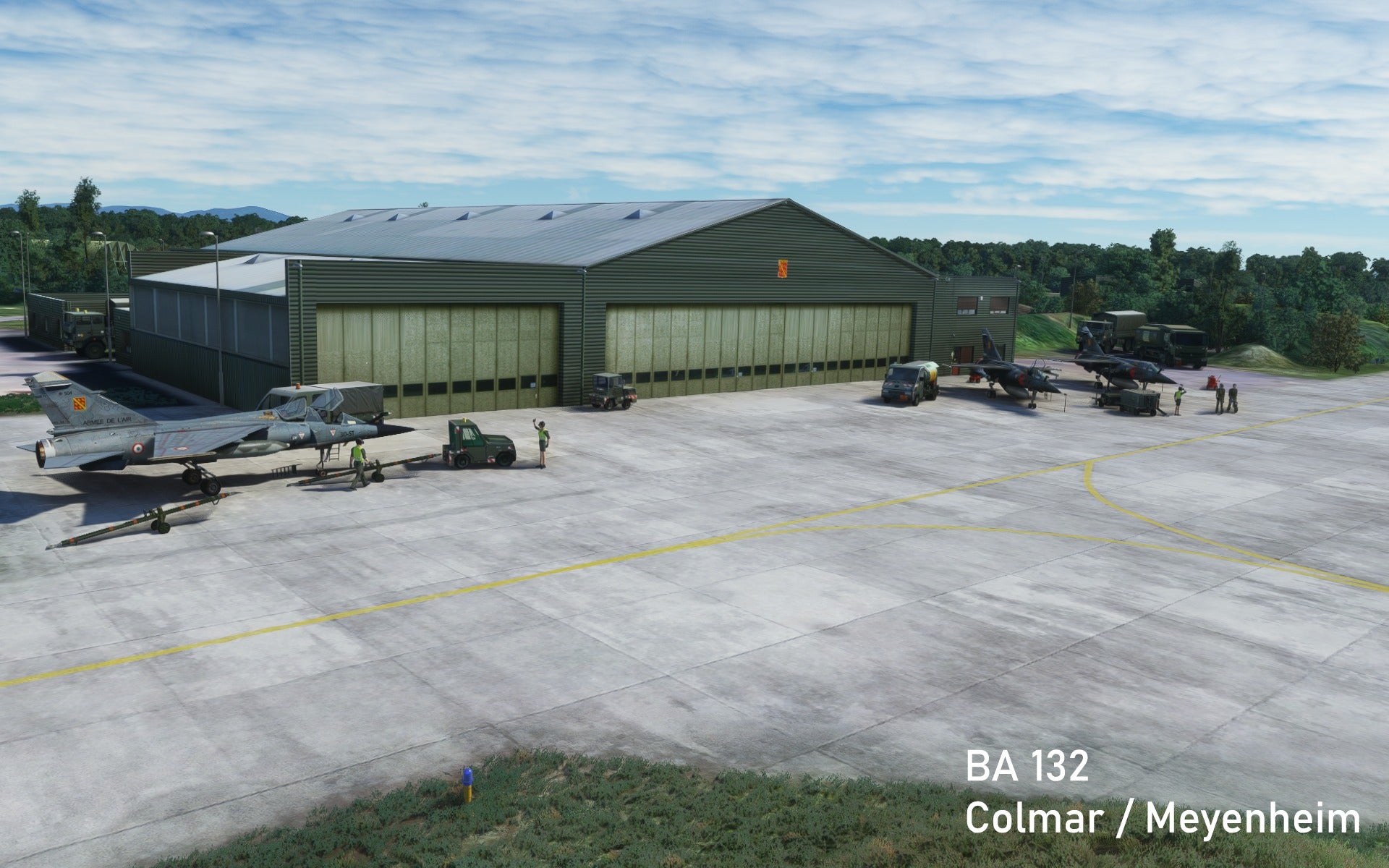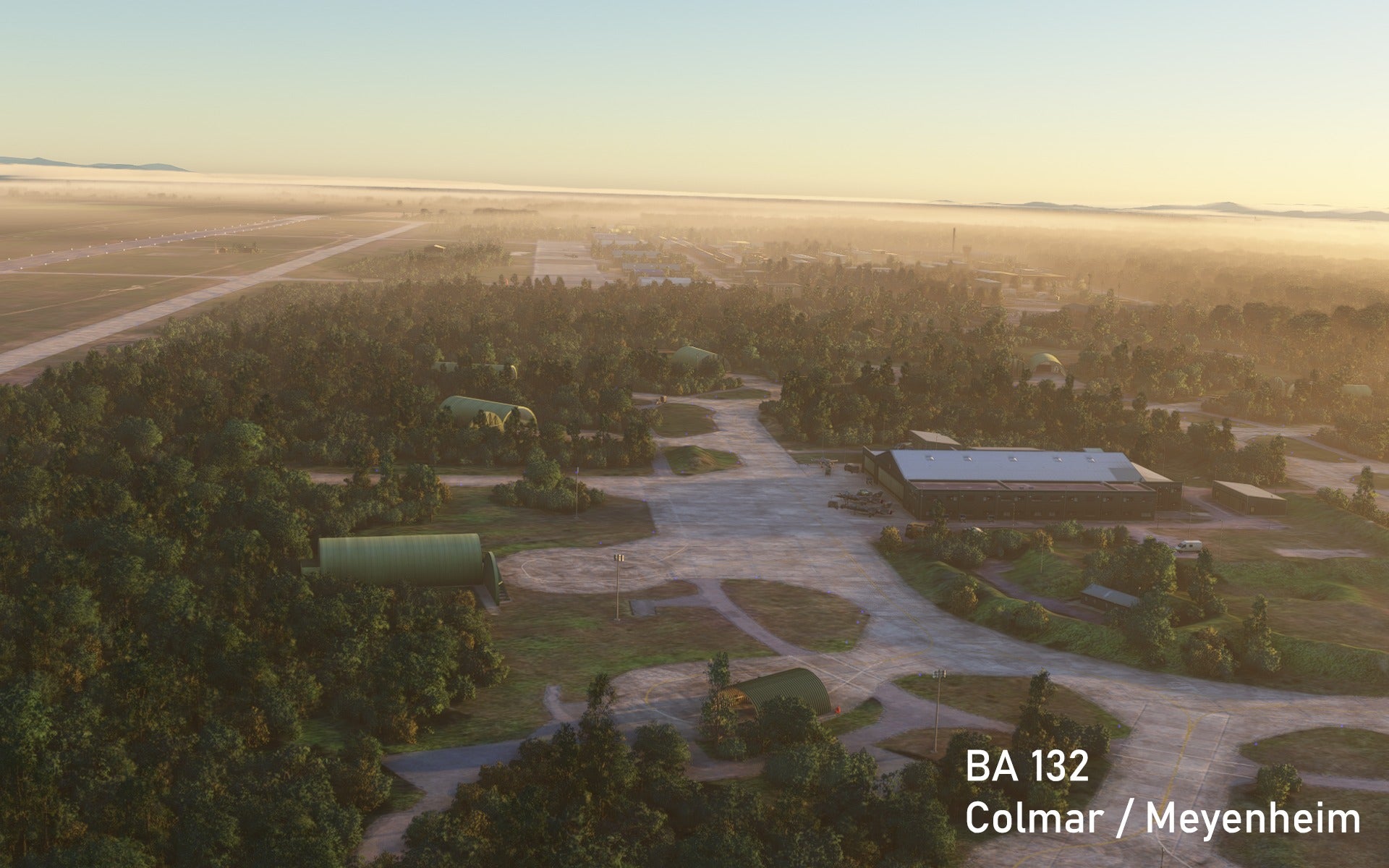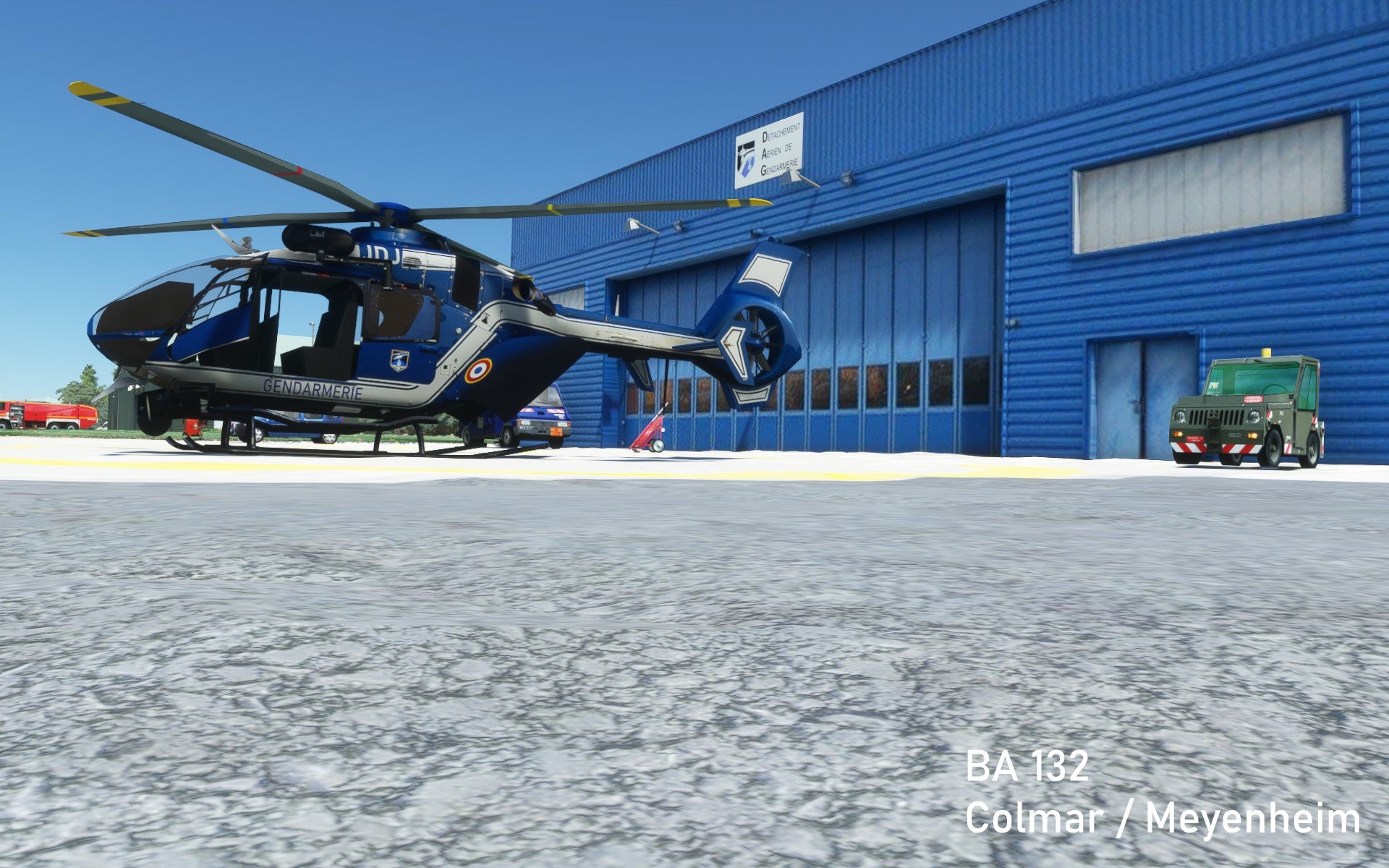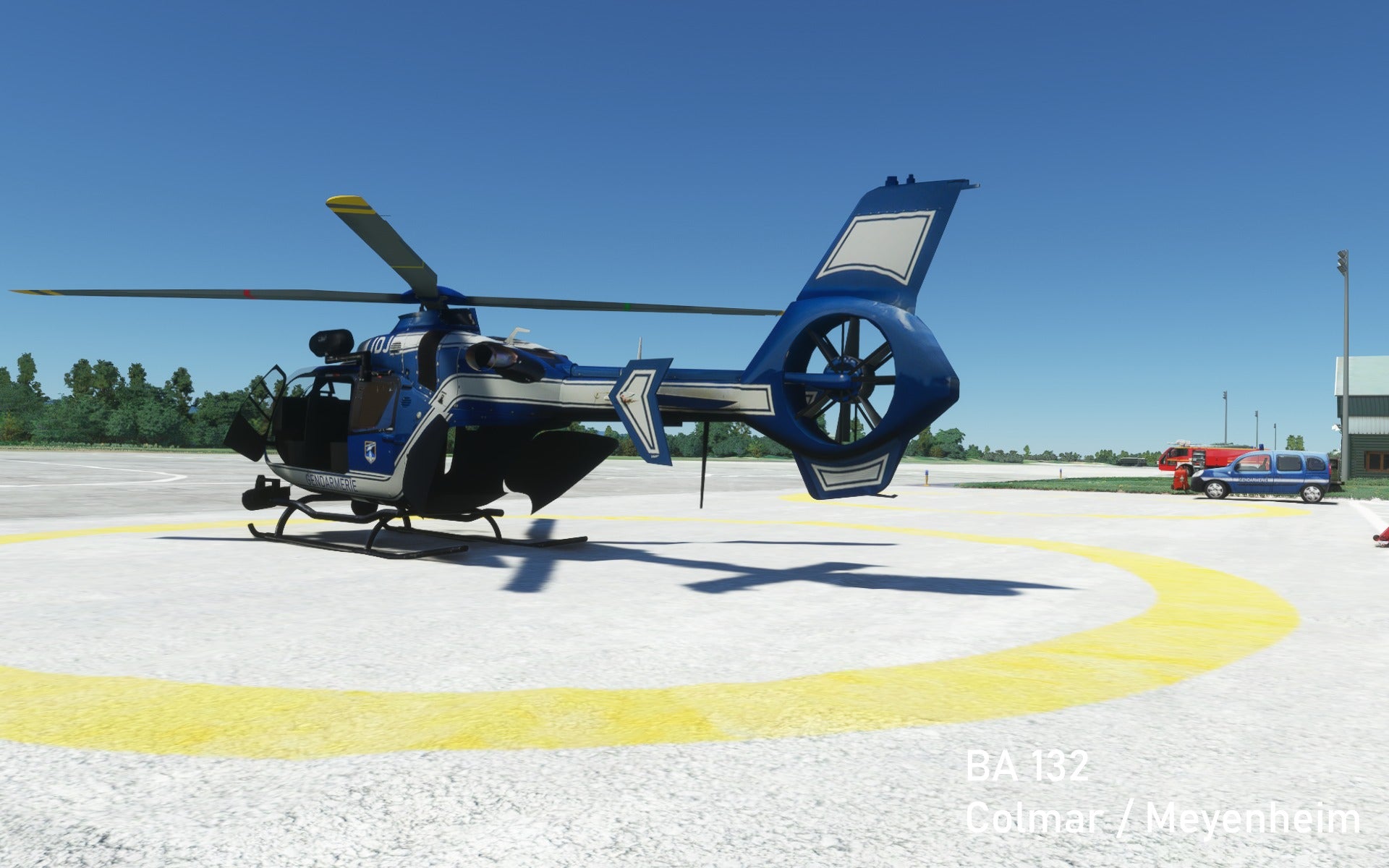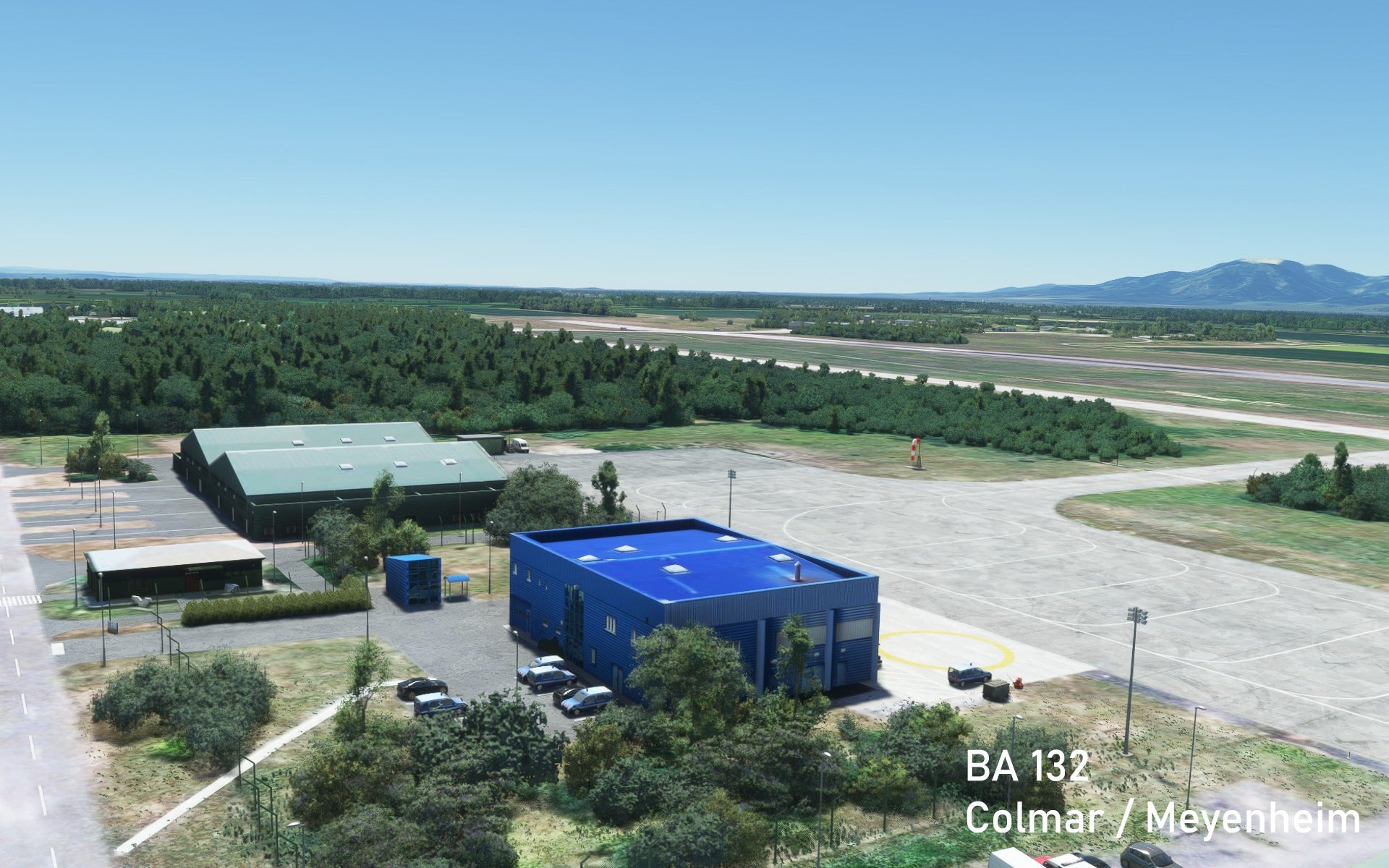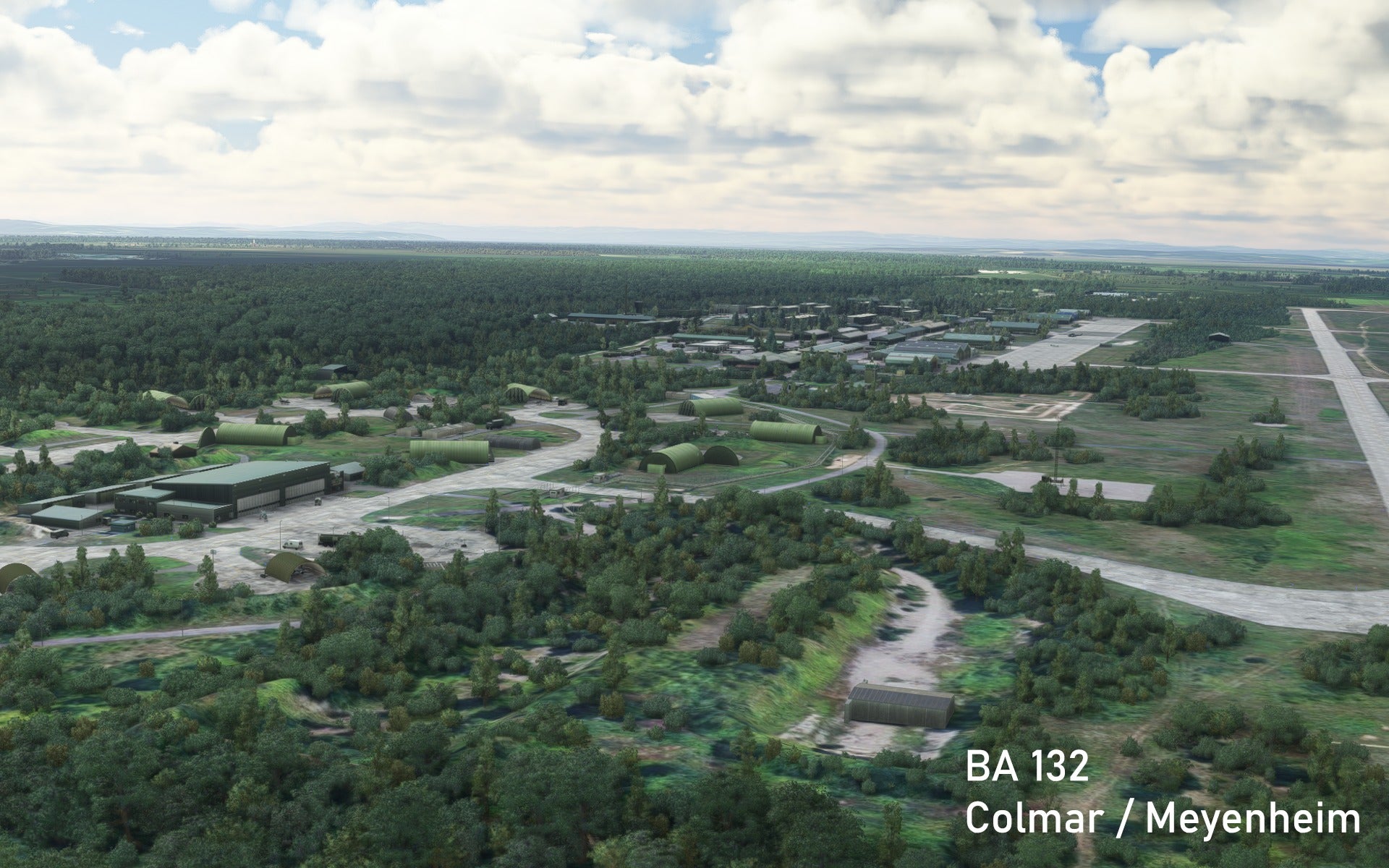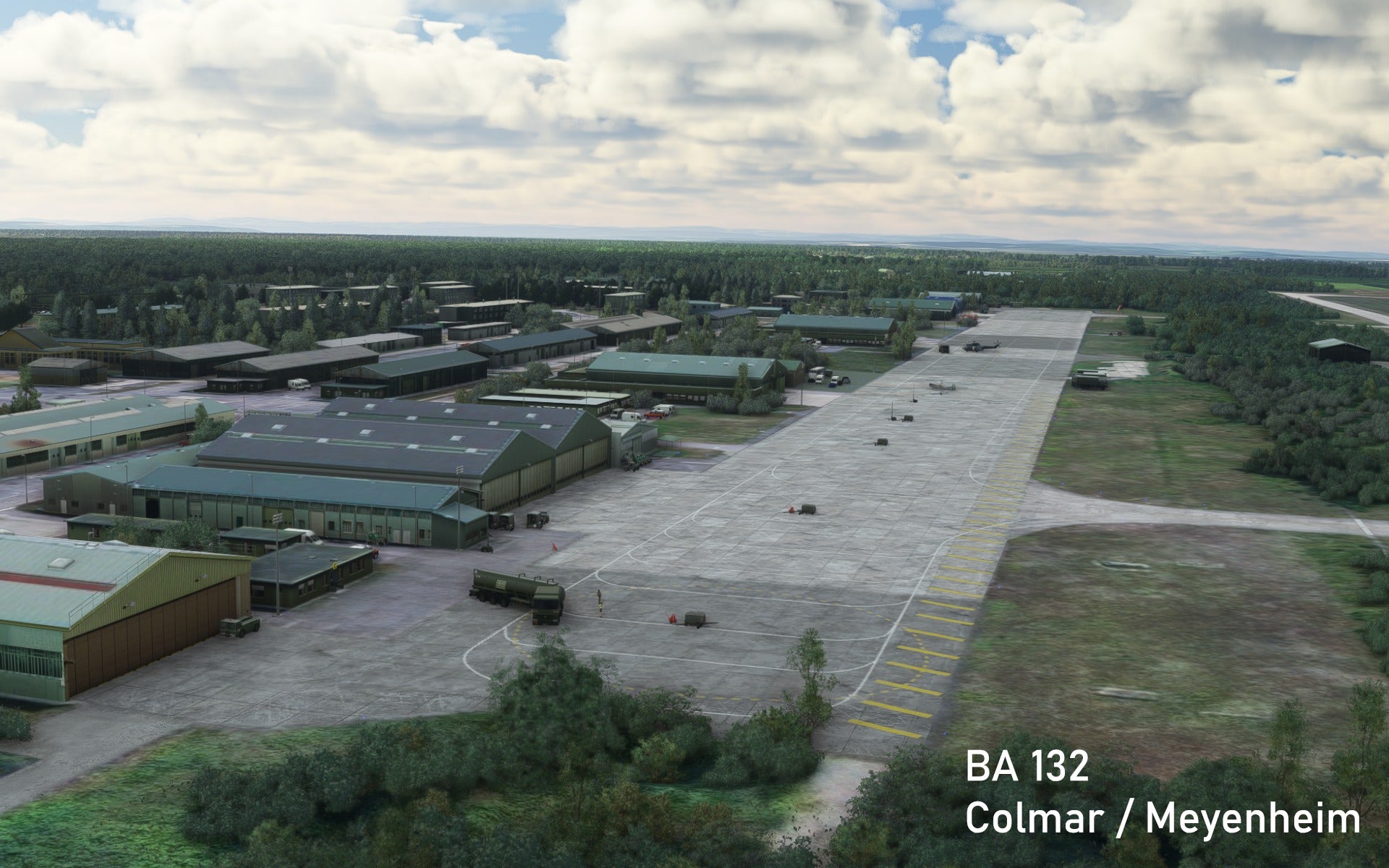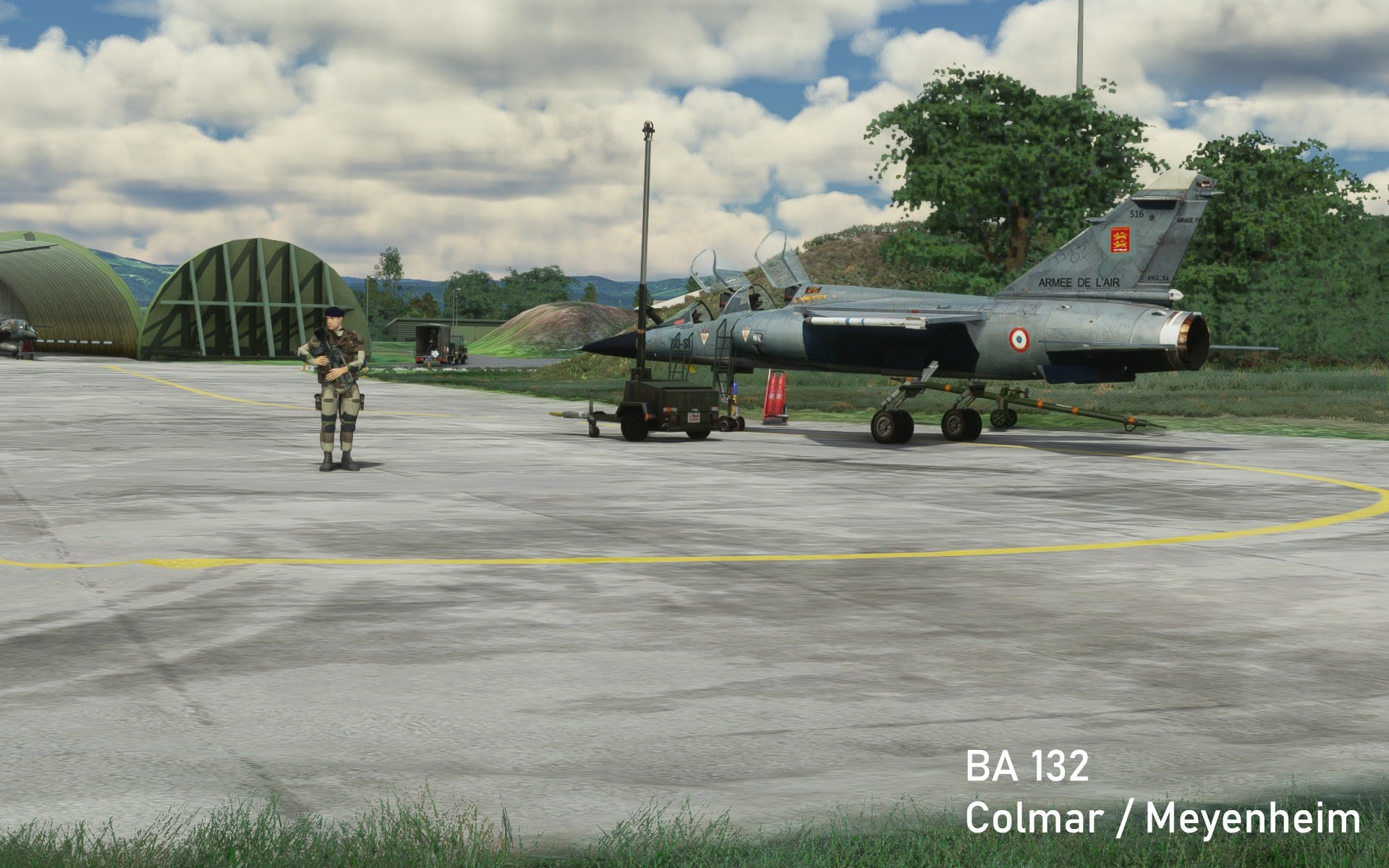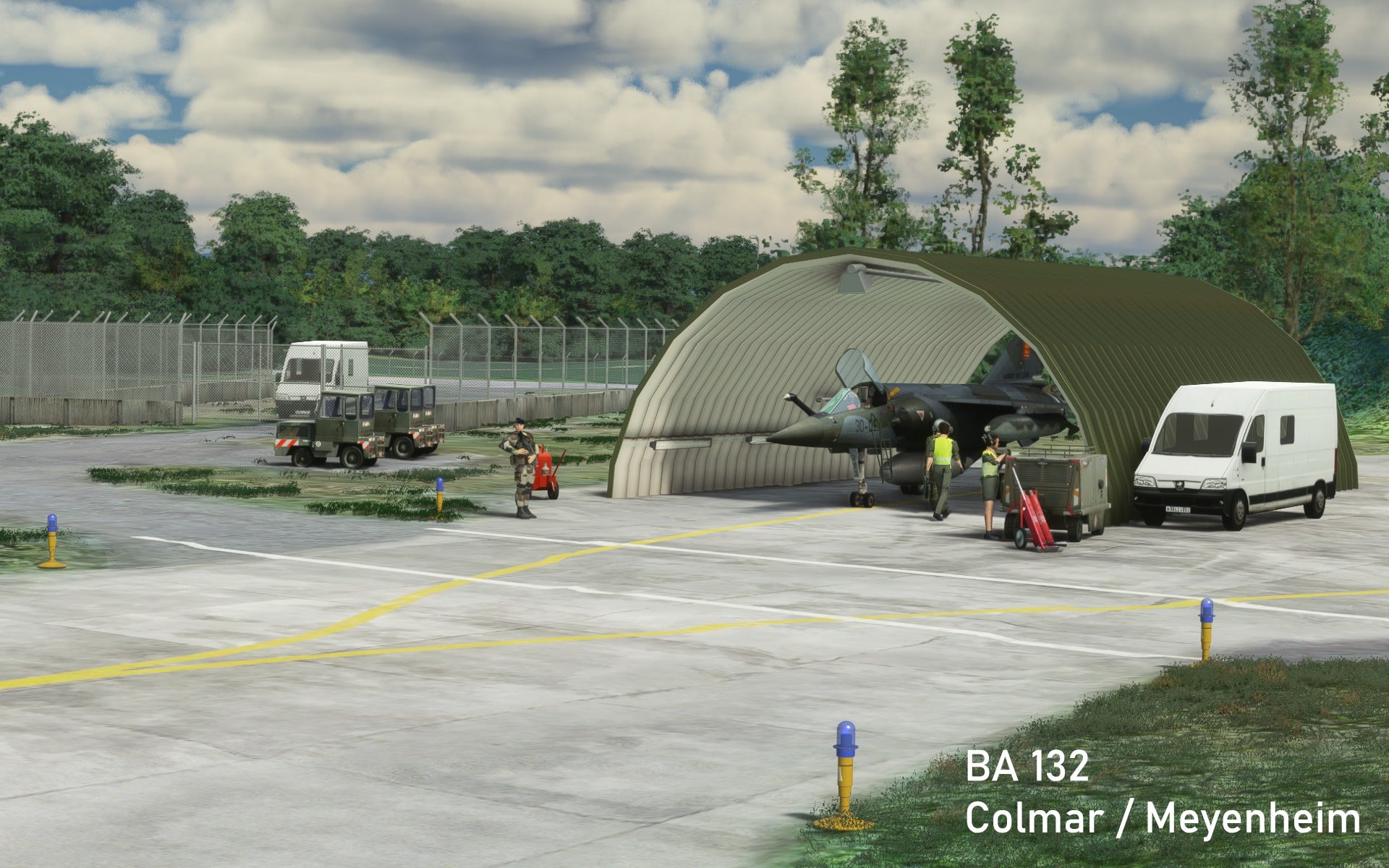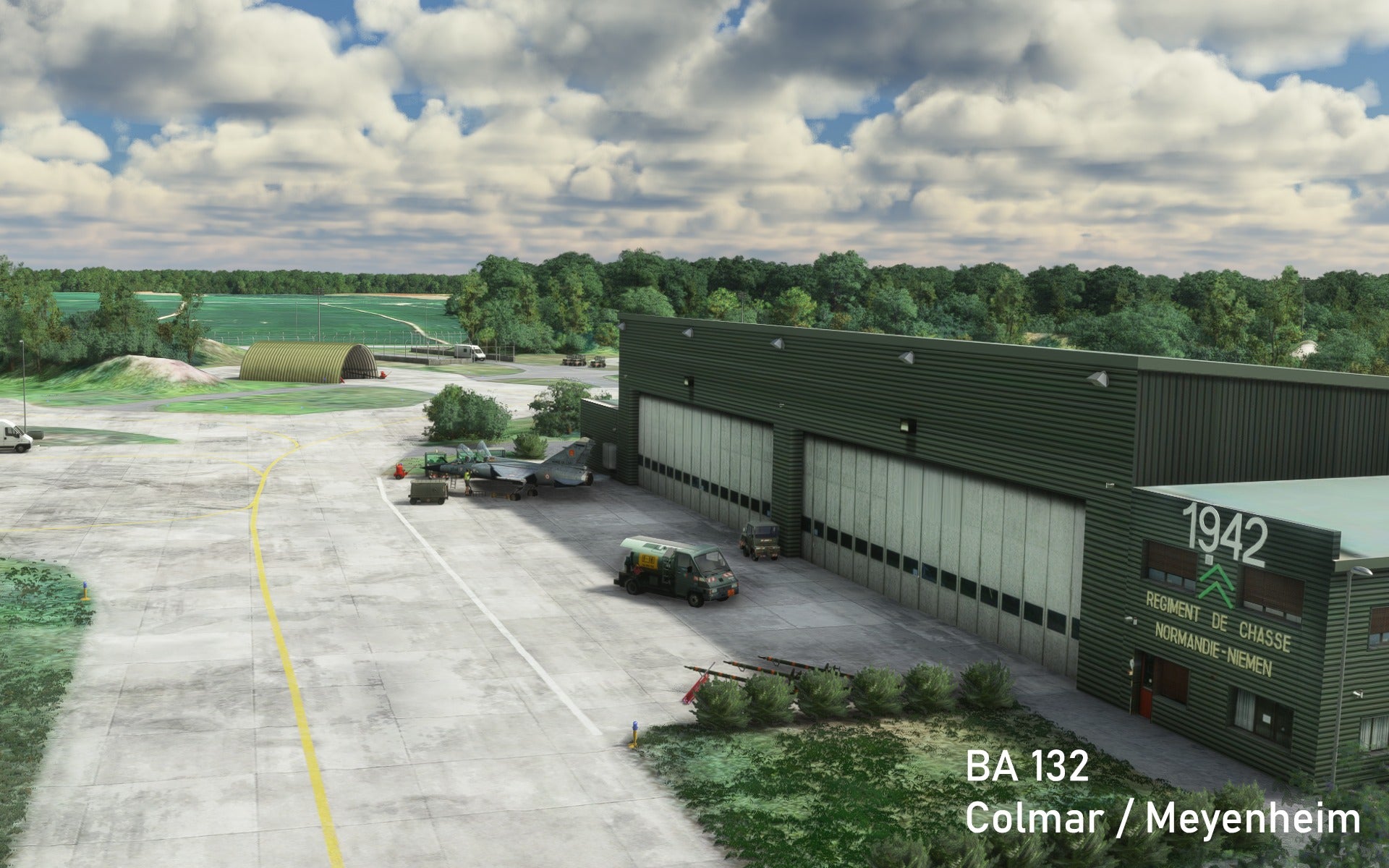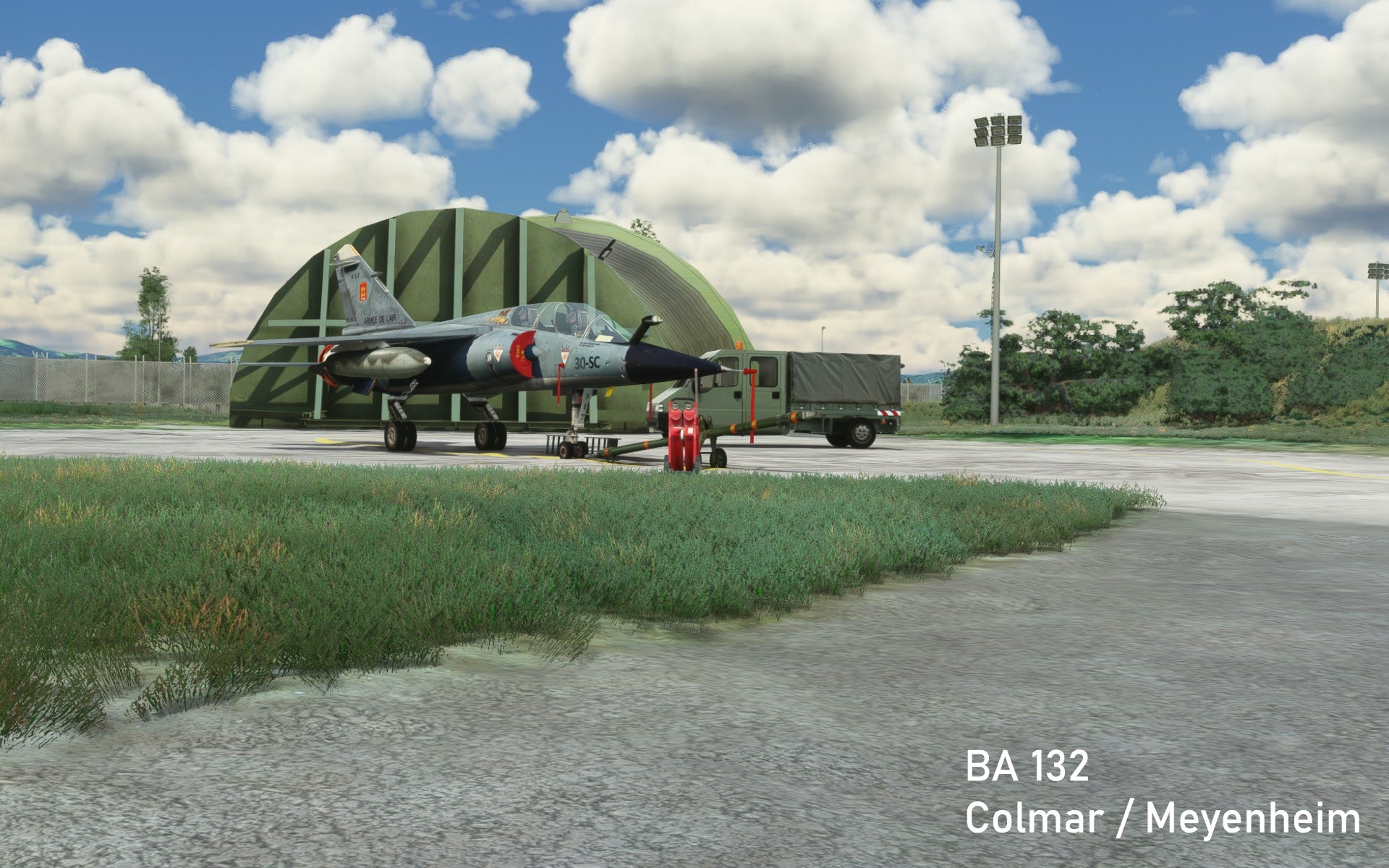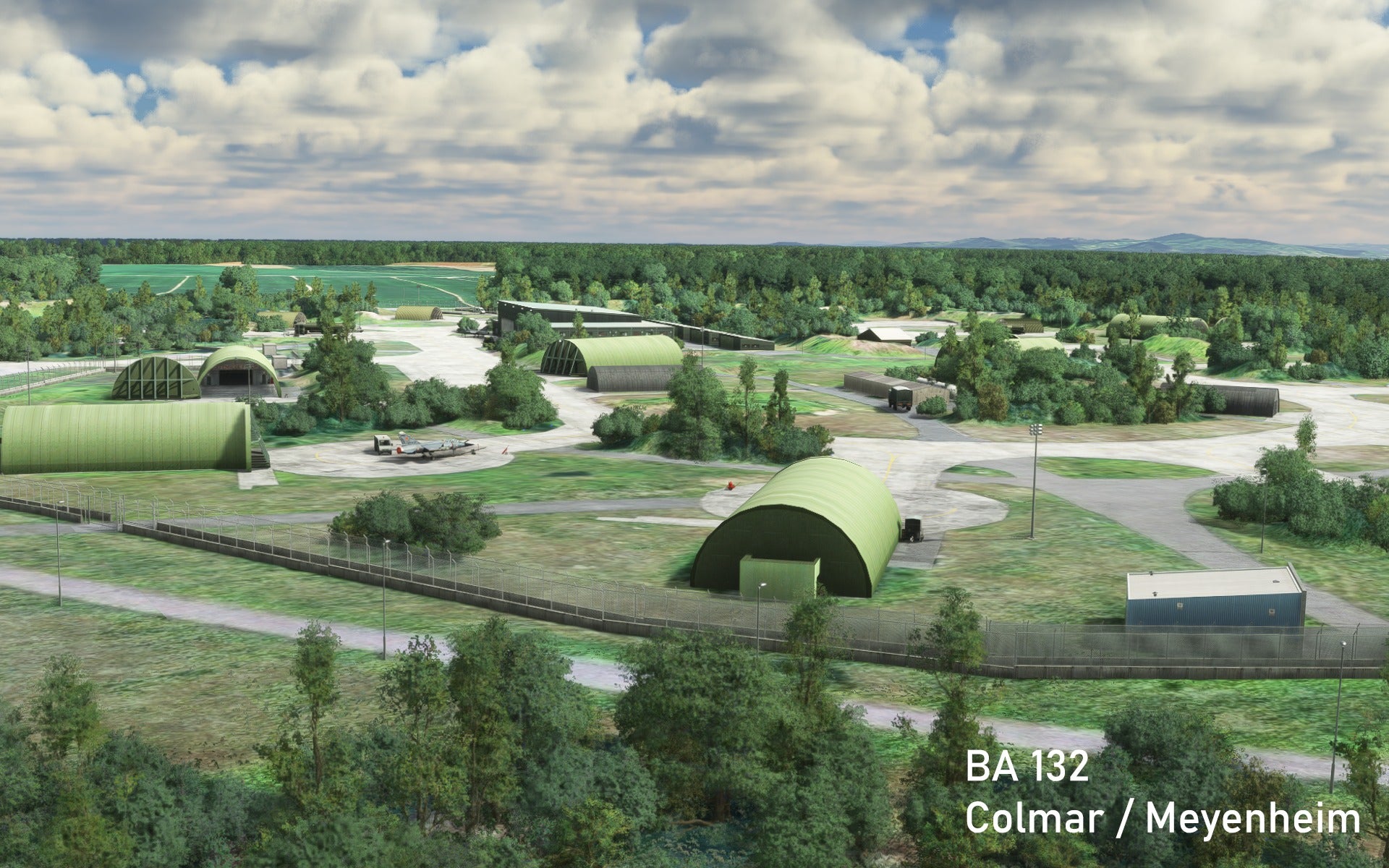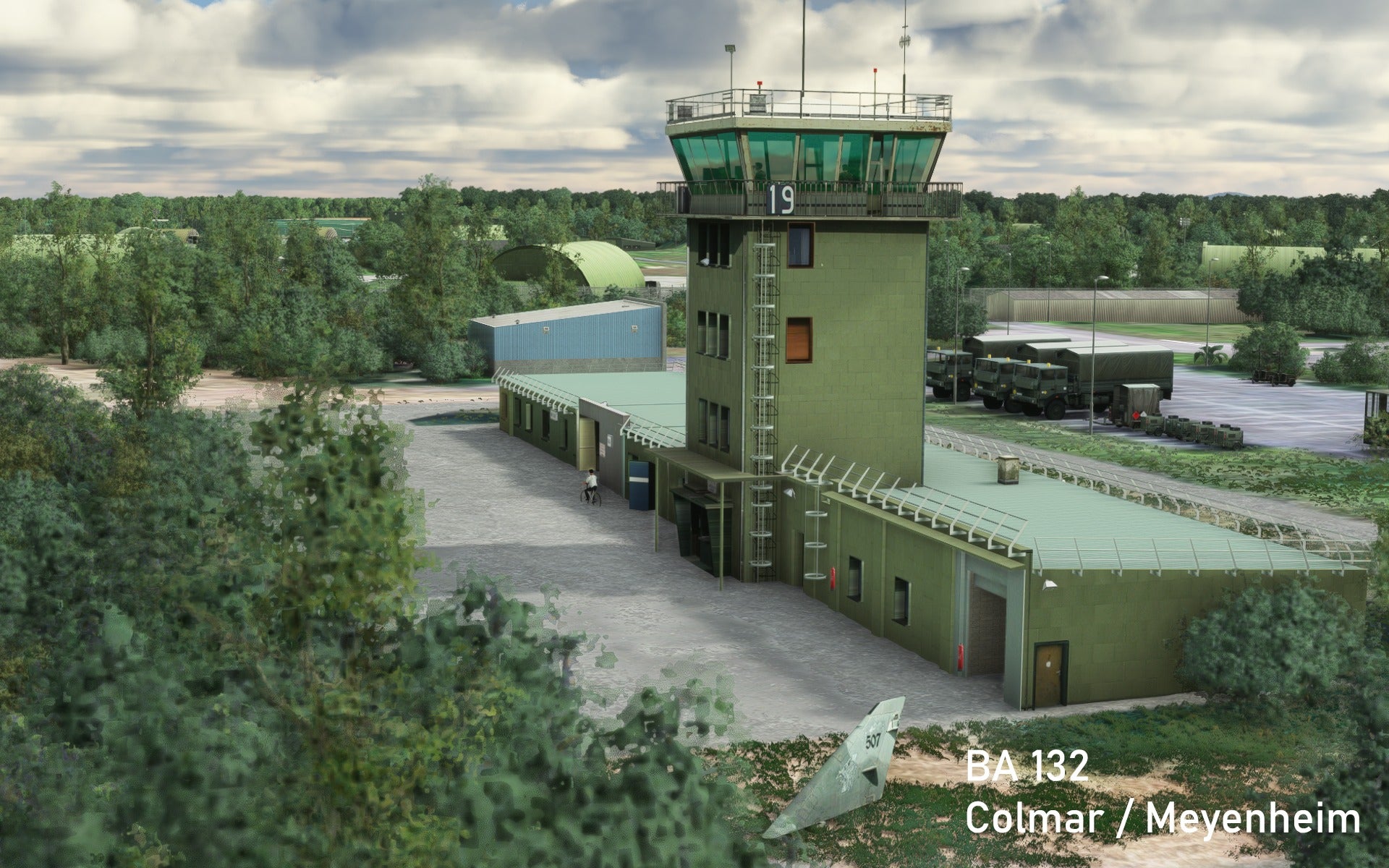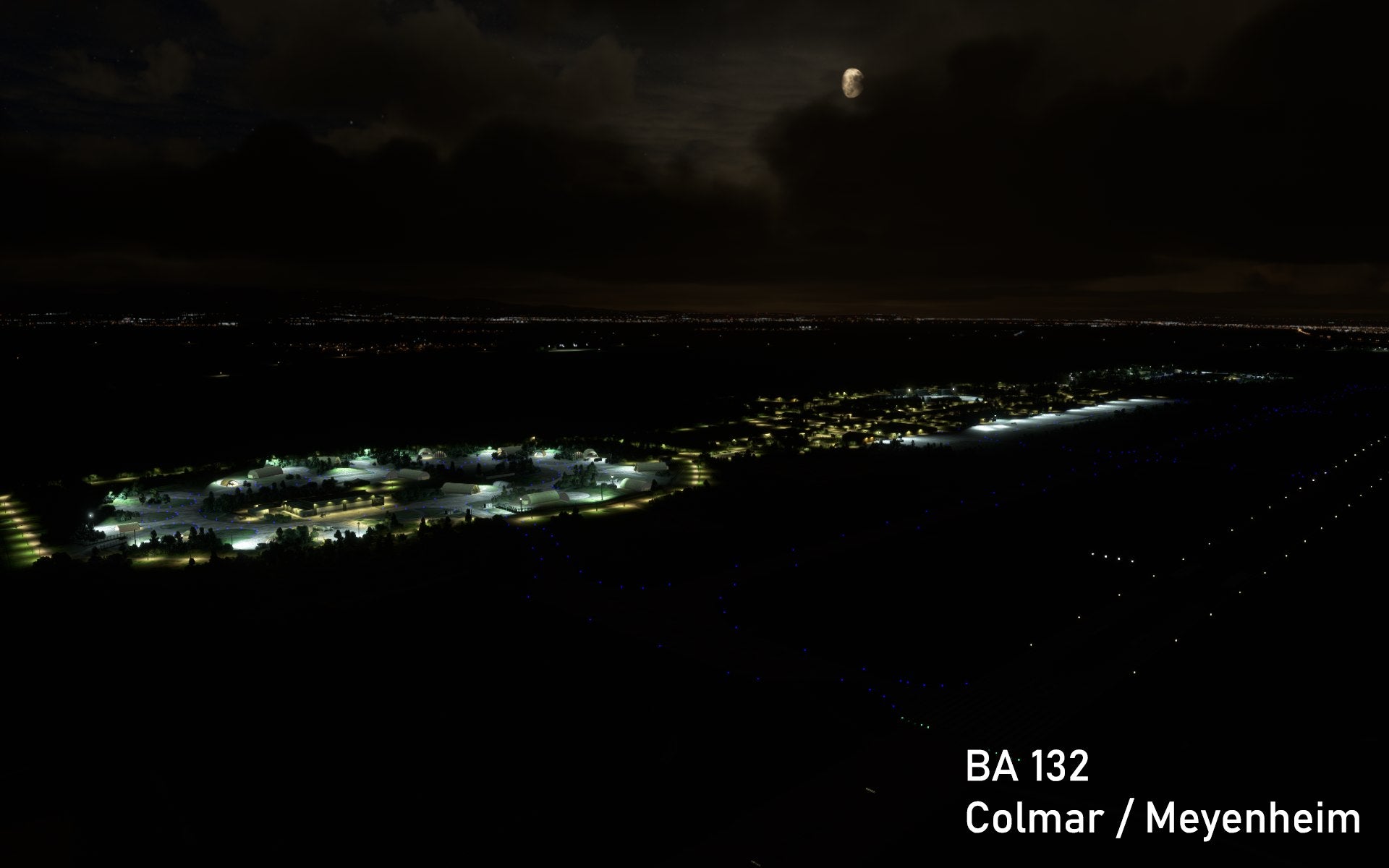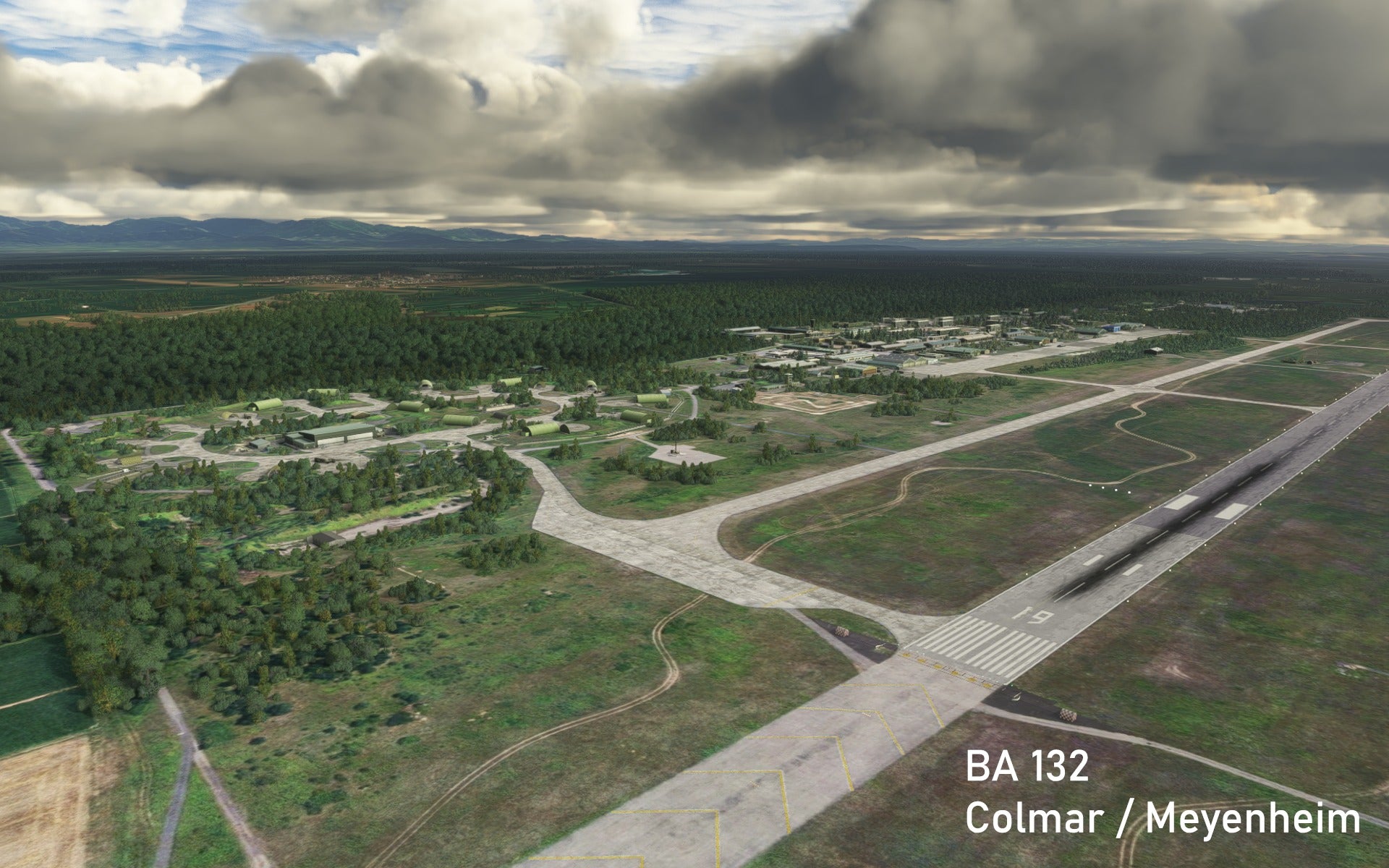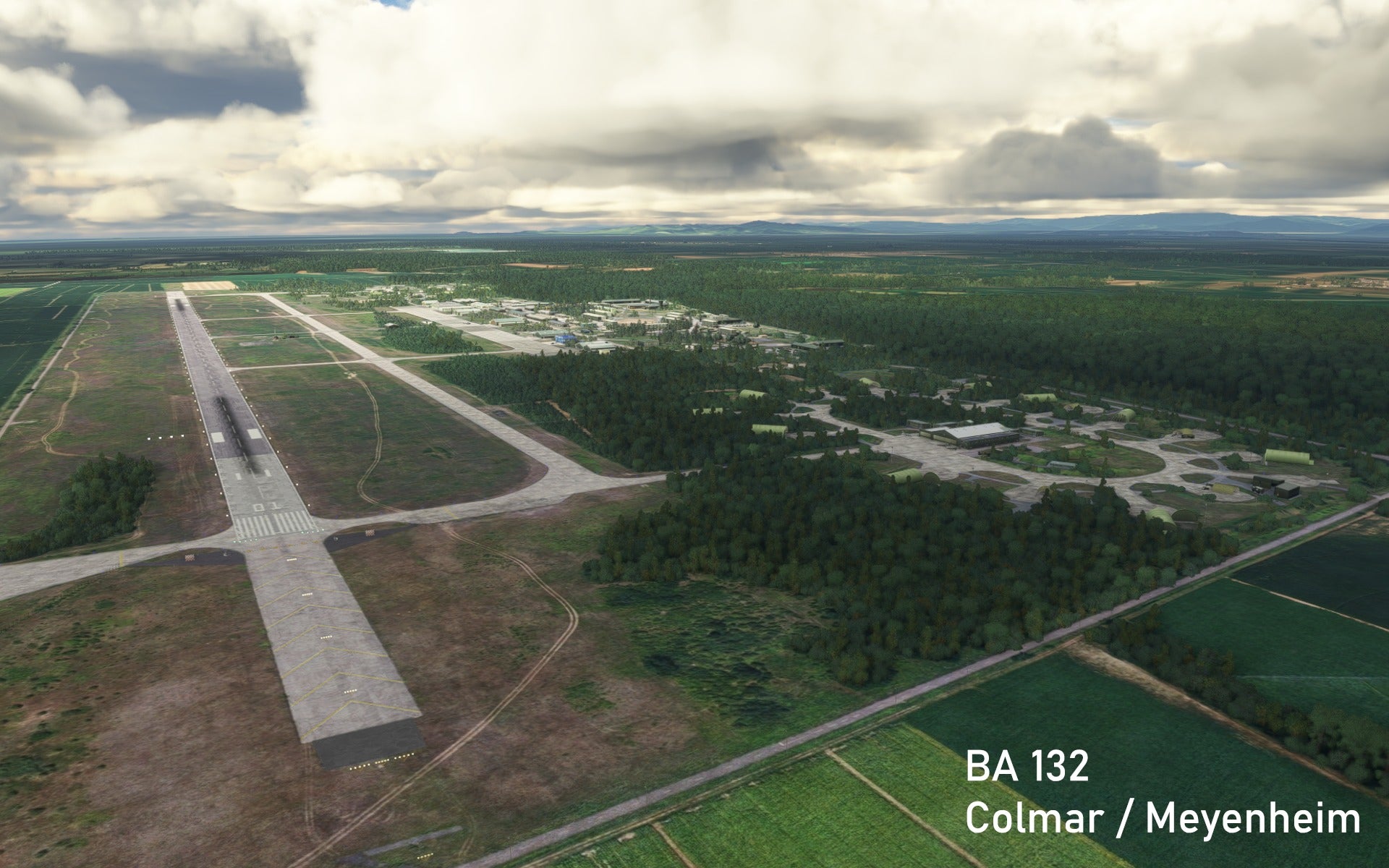 SKYDESIGNERS - FRENCH AIRBASE 132 COLMAR/MEYENHEIM (LFSC) MSFS
---
ICAO CODE: LFSC

In 1963, the Colmar-Meyenheim Airbase 132  (Base aérienne d'opérations 132 Colmar-Meyenheim) open its doors in Meyenheim, in the Alsace region of France, near the German and Swiss borders after being an airfield for Strasbourg-Entzheim. The French Air Force used the base until 2010, when it was turned over to the French Army. It is now the home of the Régiment de marche du Tchad, one of the most famous and decorated units in the French Army. The base is located 15 km south of the city of Colmar, bordered by farmland to the west, and surrounded by forest on its other sides. The airbase welcome the Fighter Squadron ''Alsace'' as well as the famous ''Normandie-Niemen'' operating both Mirage F1CT and Mirage F1B, respectly ground attack and training variants.
Made with the utmost precision for MSFS 2020, our scenery from the Airbase 132 Colmar/Meyenheim features the following:
Static aircraft (Mirage F1B, Mirage F1CT, EC135, SA330 Puma with real machine numbers and registration, textured in photo realistic in accordance with the squadrons present on the base!)
Maintenance Zones and Hangars, as closely as possible representing the base in 2010.
Vegetation biomes suitable for actual vegetation.
Specific service vehicles, and ground crew.
Photo realistic textured buildings with night textures,
Representation of the different areas of the base: Living area / Squadron area, ESTA hangars, experience the base as if you were there!
Modeling of Military installations and their dedicated squadrons (Alsace and Normandie Niemen Squadrons)
Hundreds of objects making the scene even more immersive (Radars, ground maintenance personnel, surveillance vehicles)
Optimized for minimum use of system resources
Don't wait any longer and come relive the last moments of the Mirage F1CT !