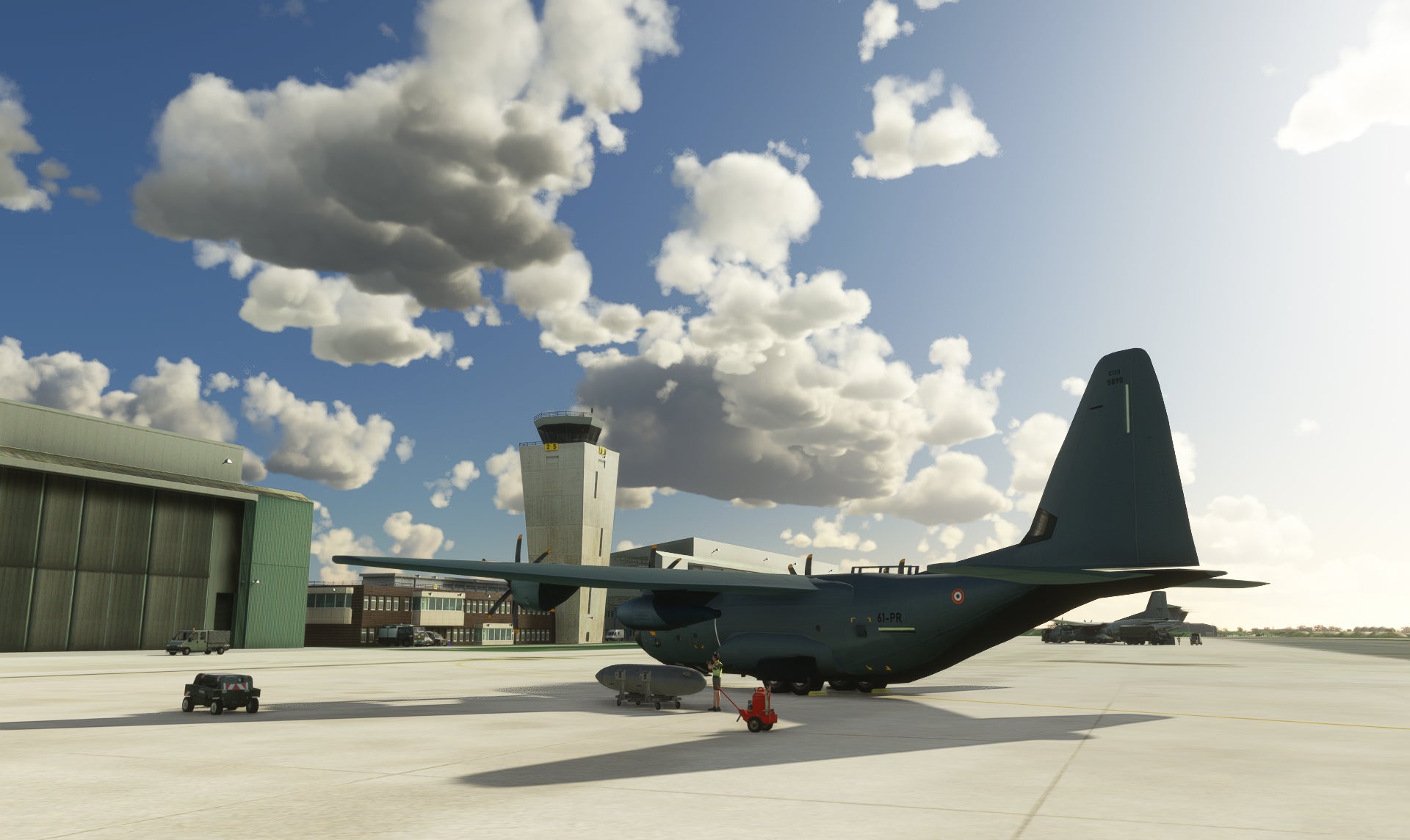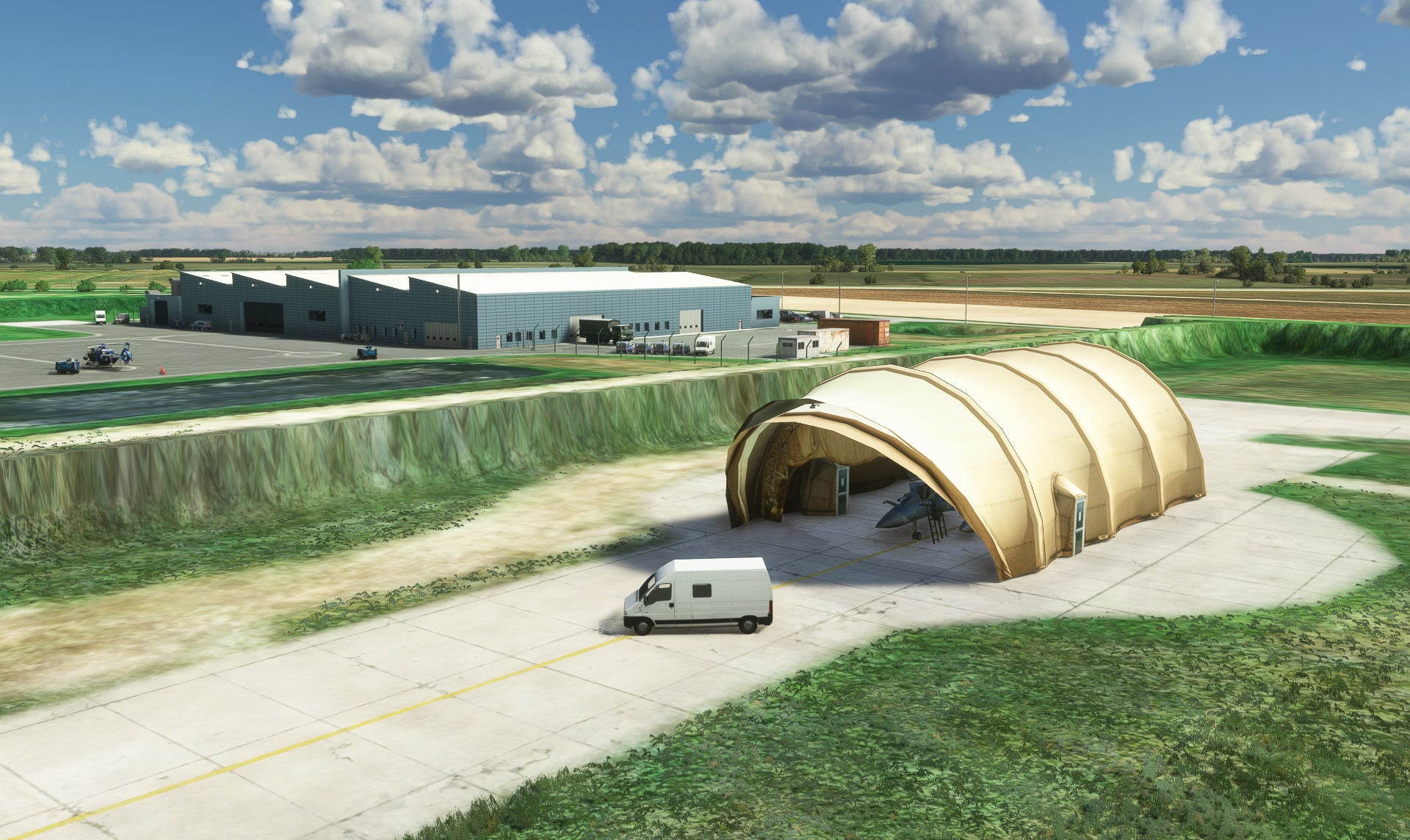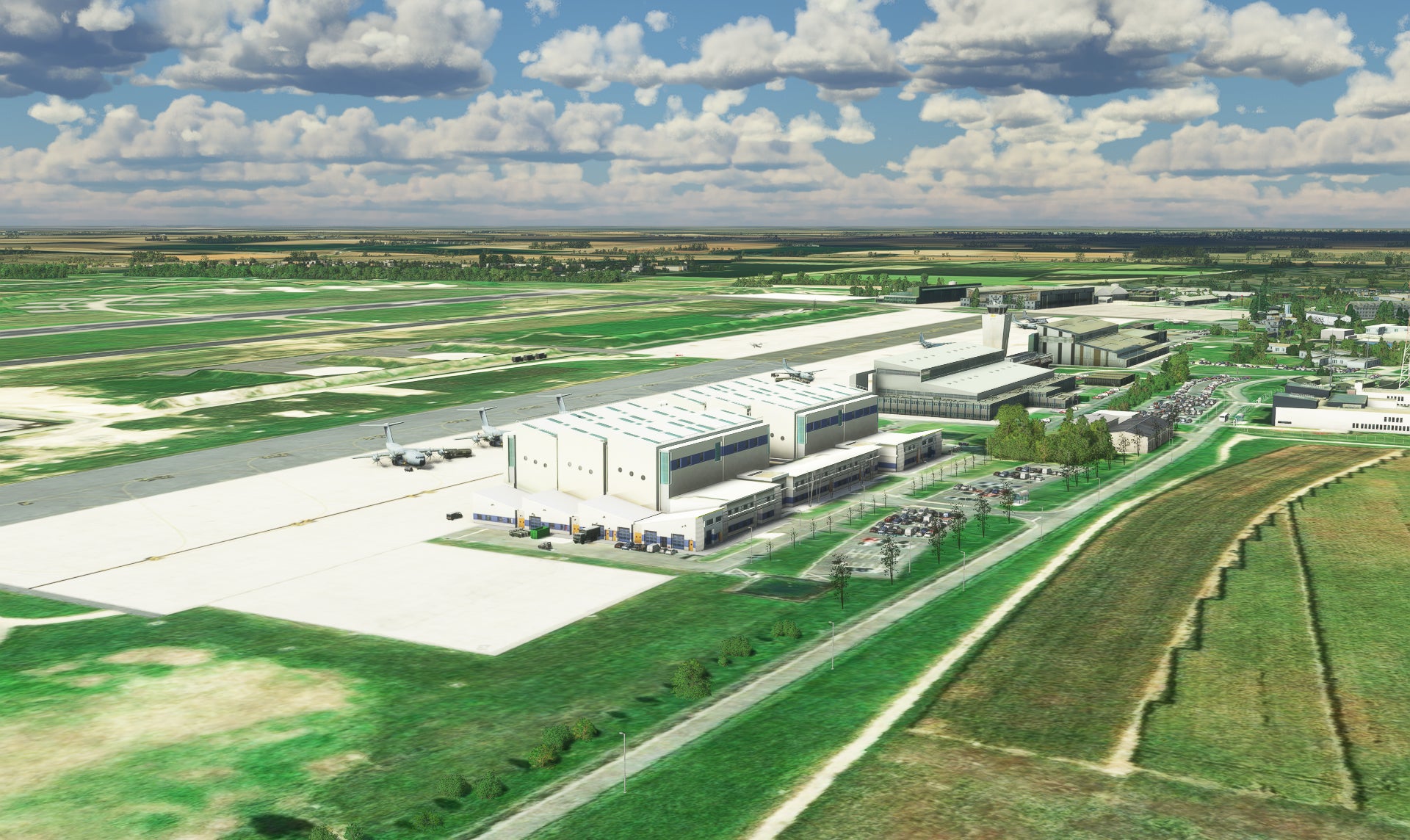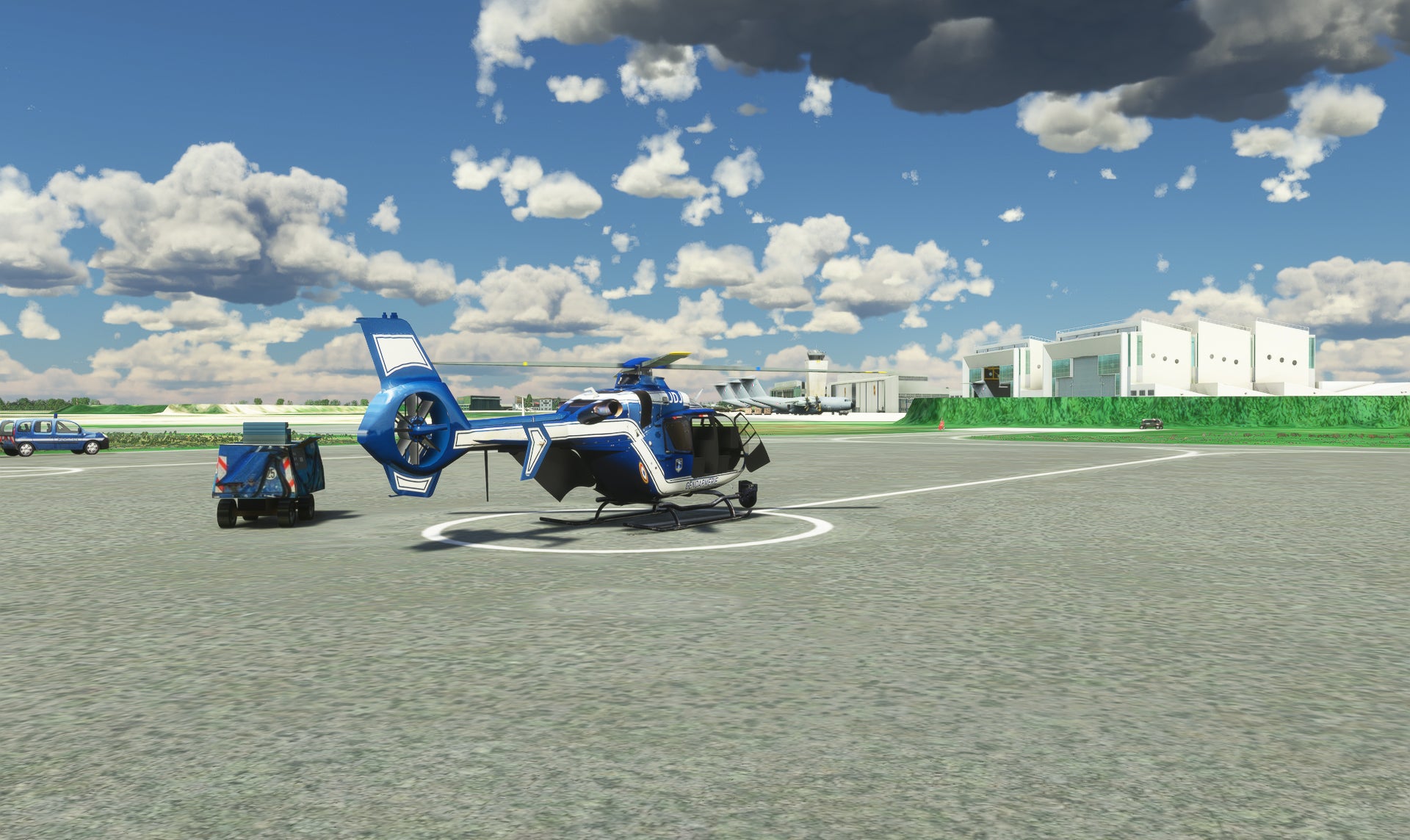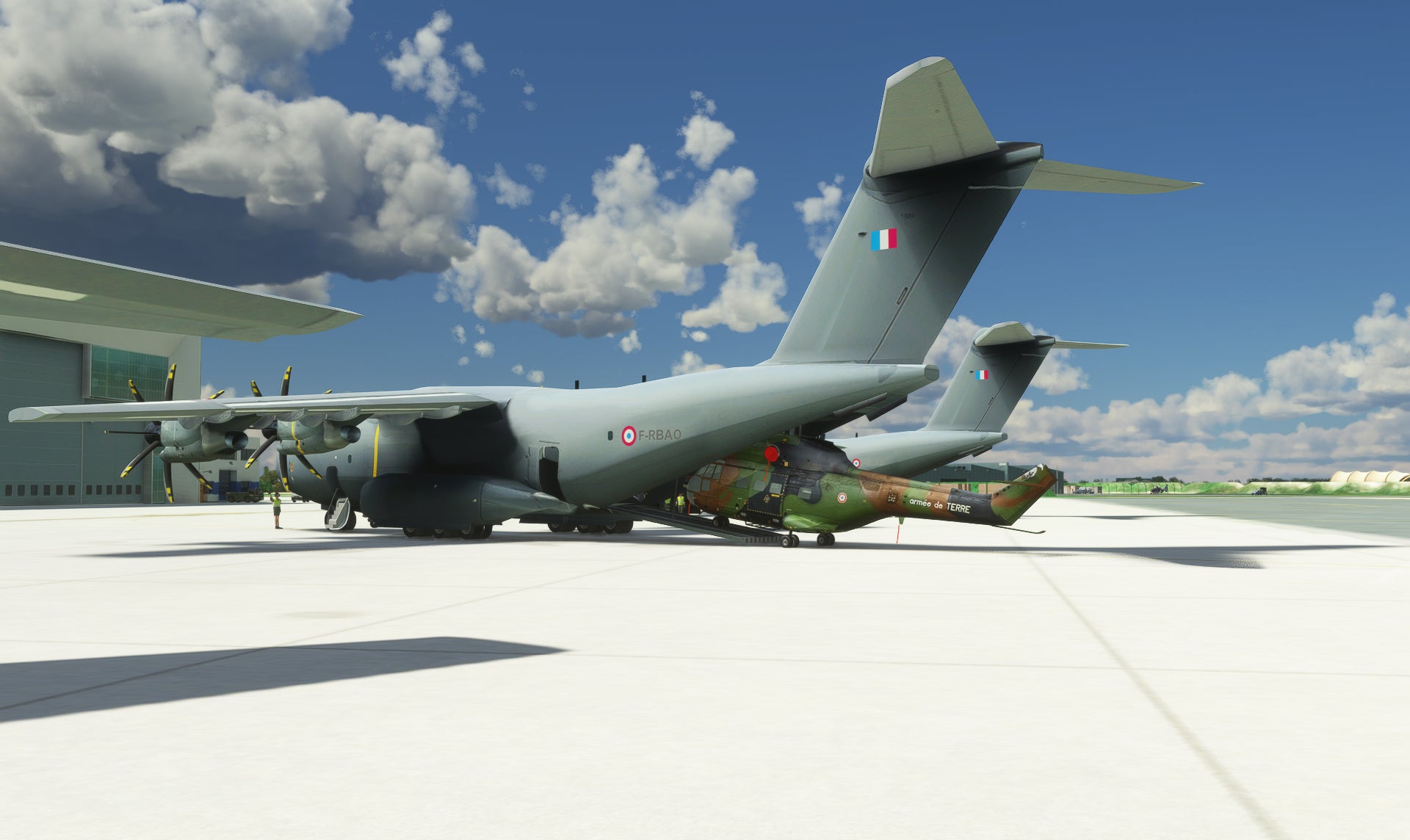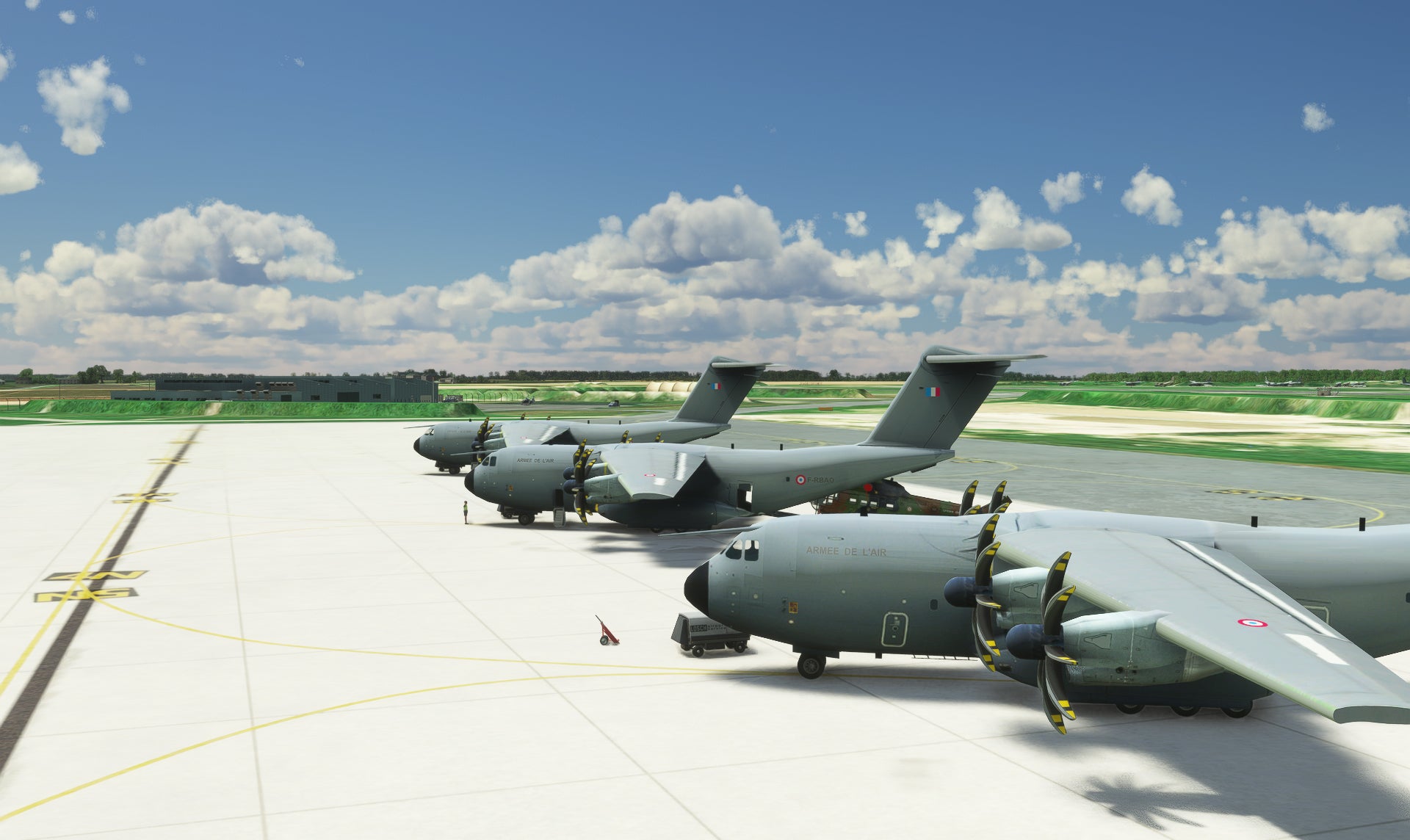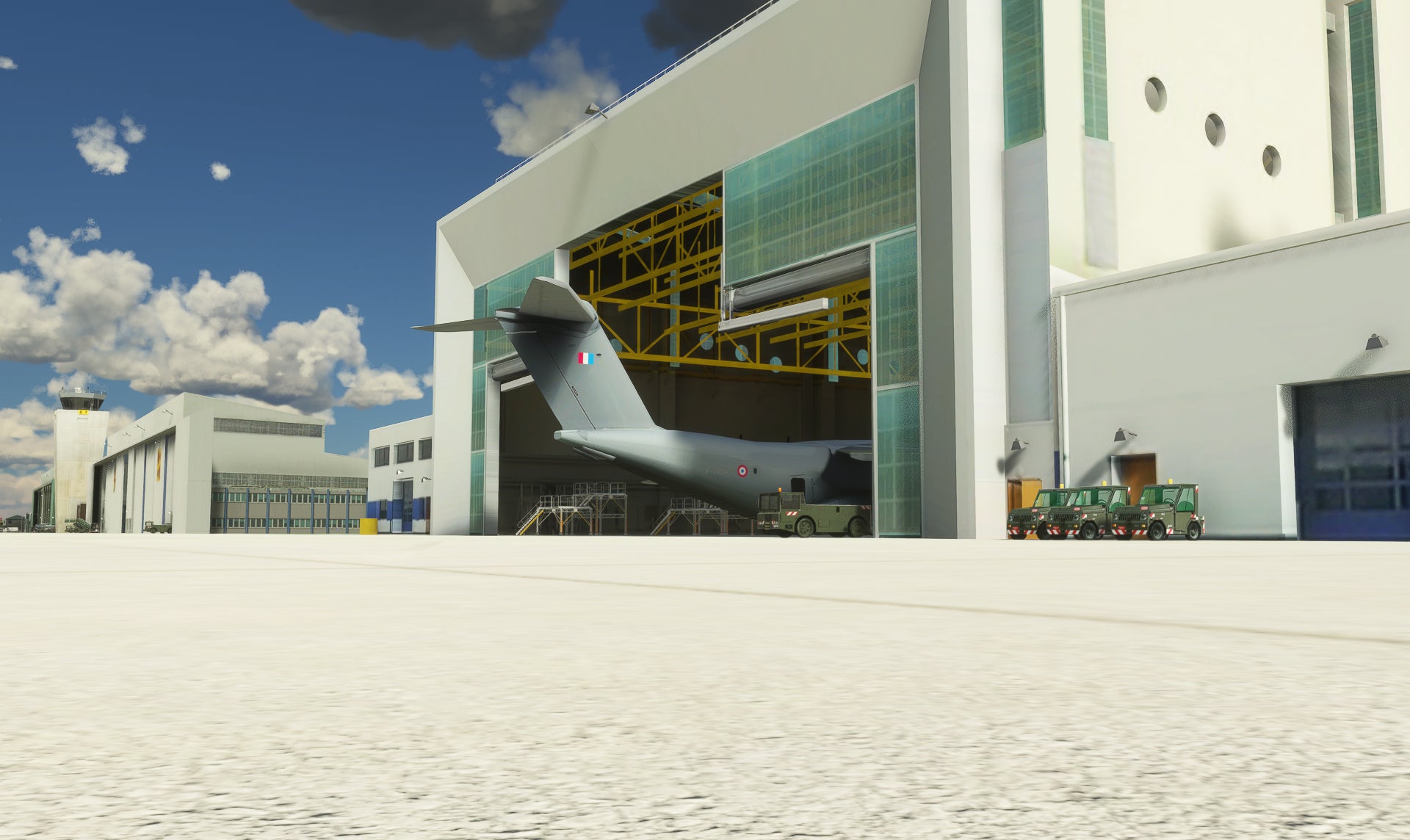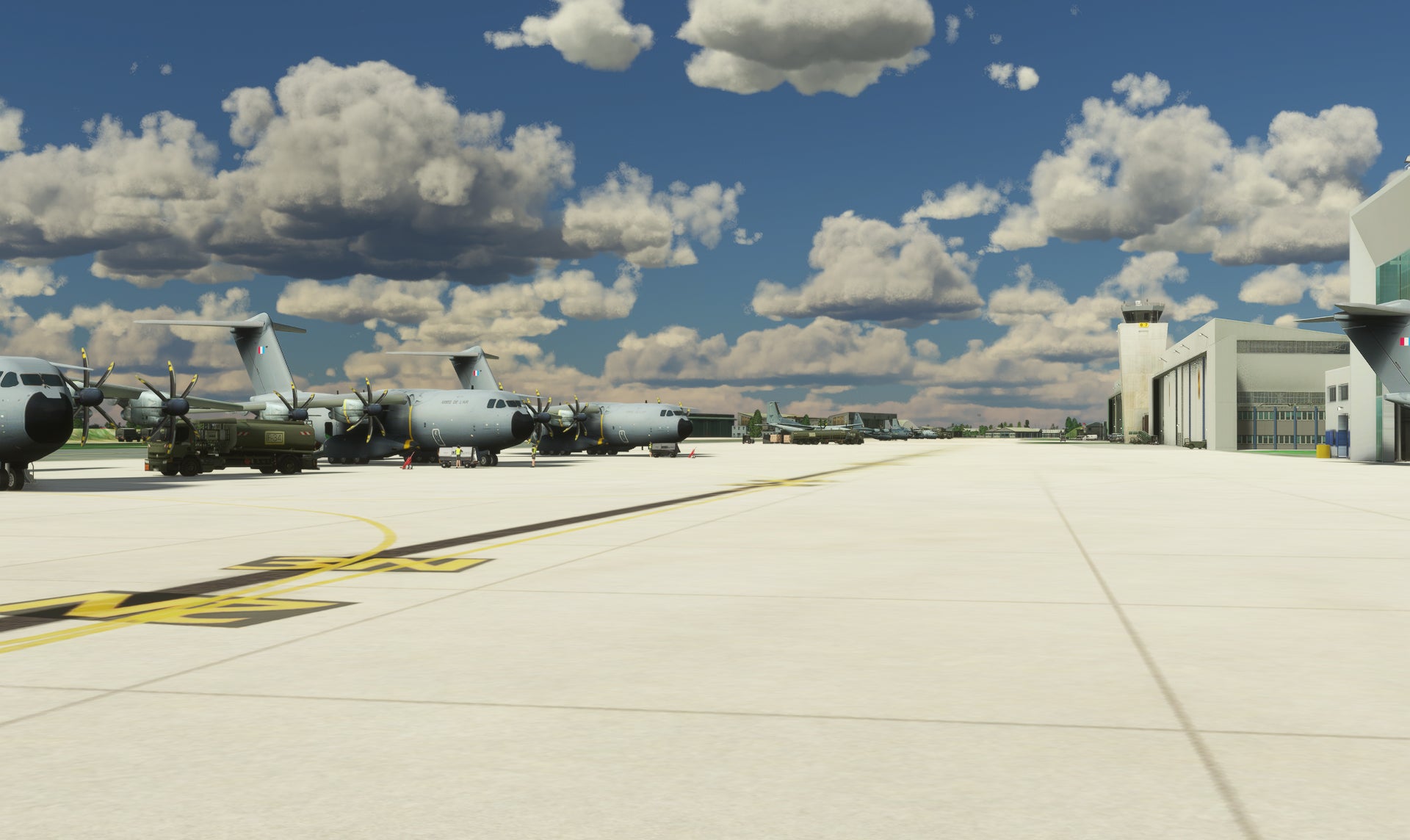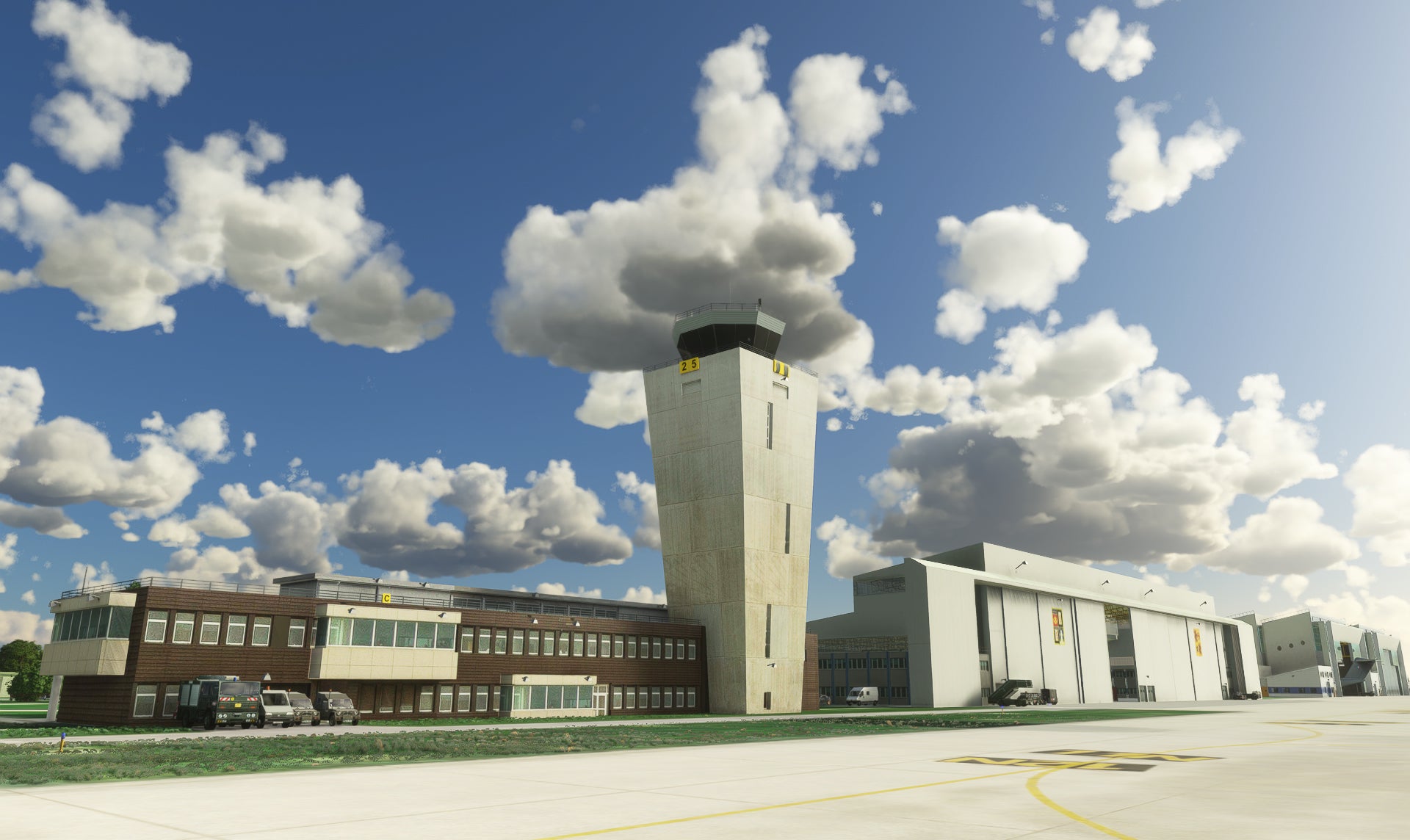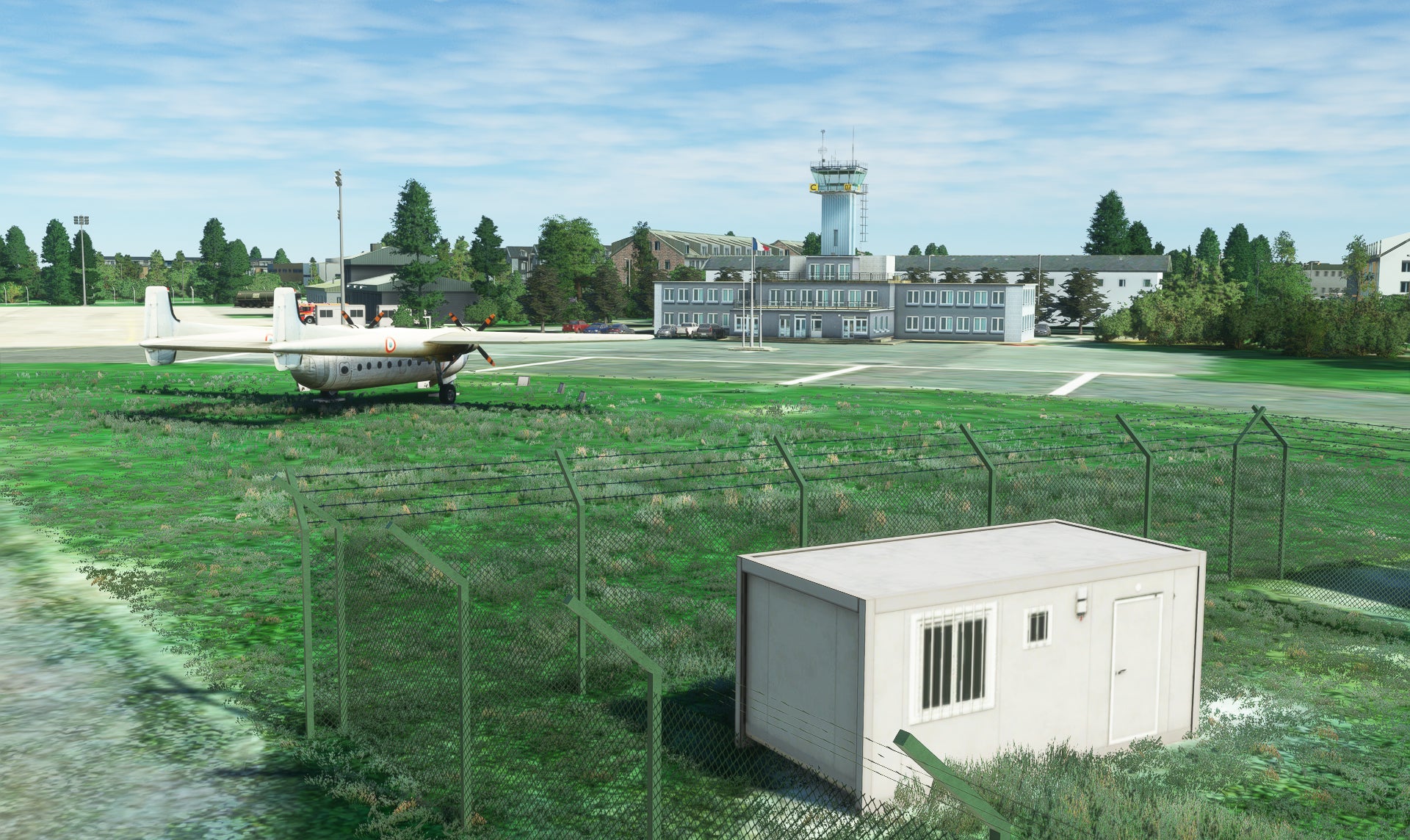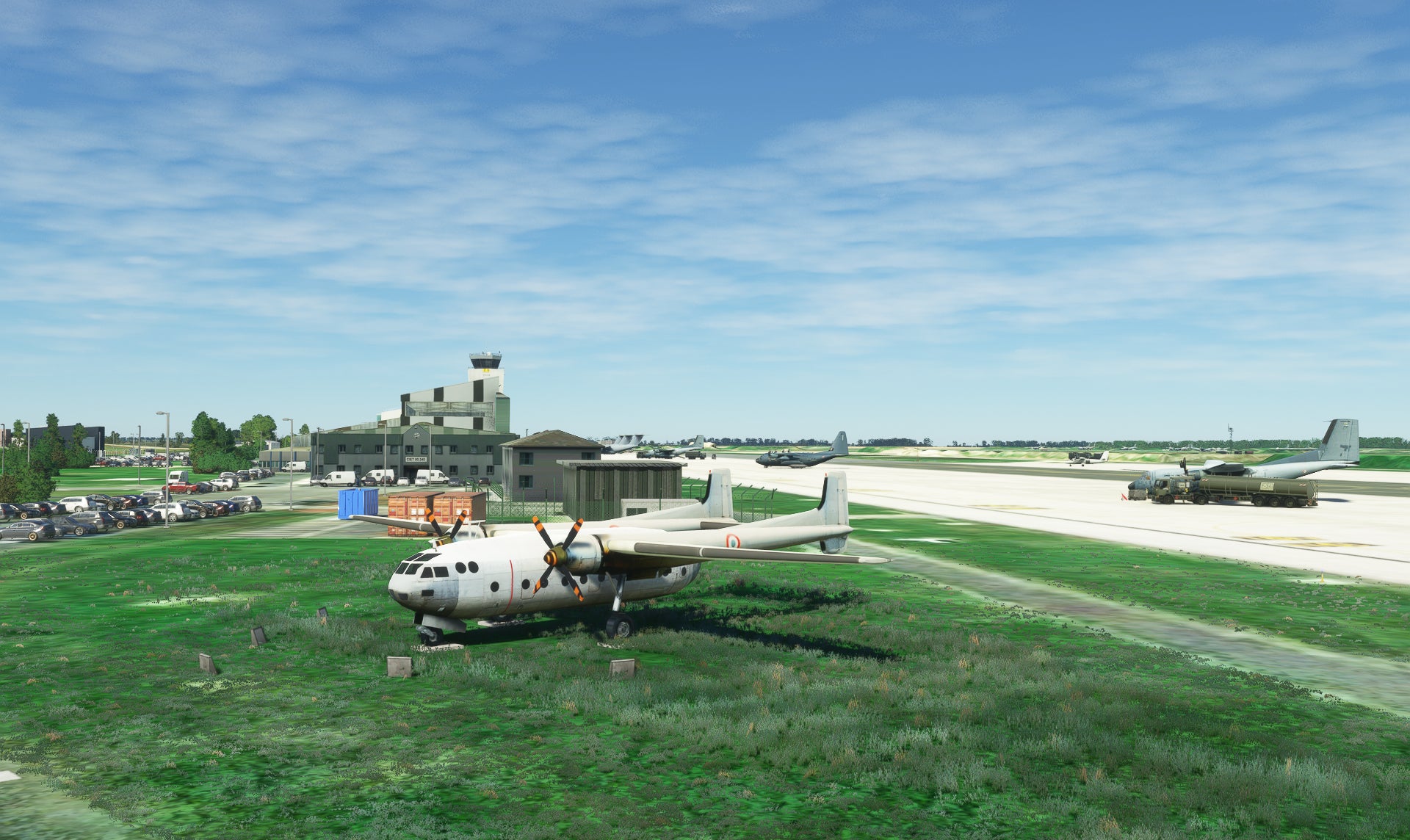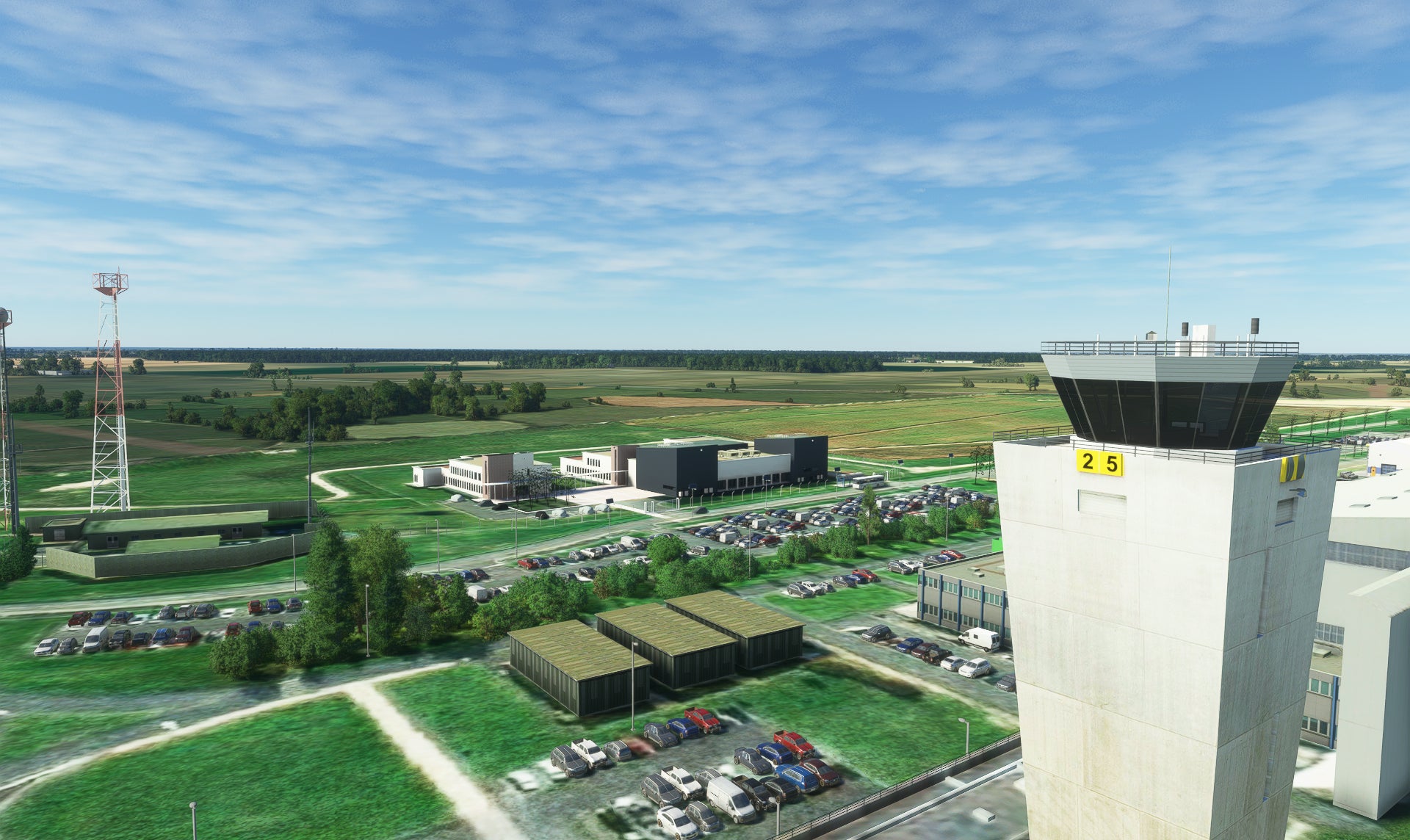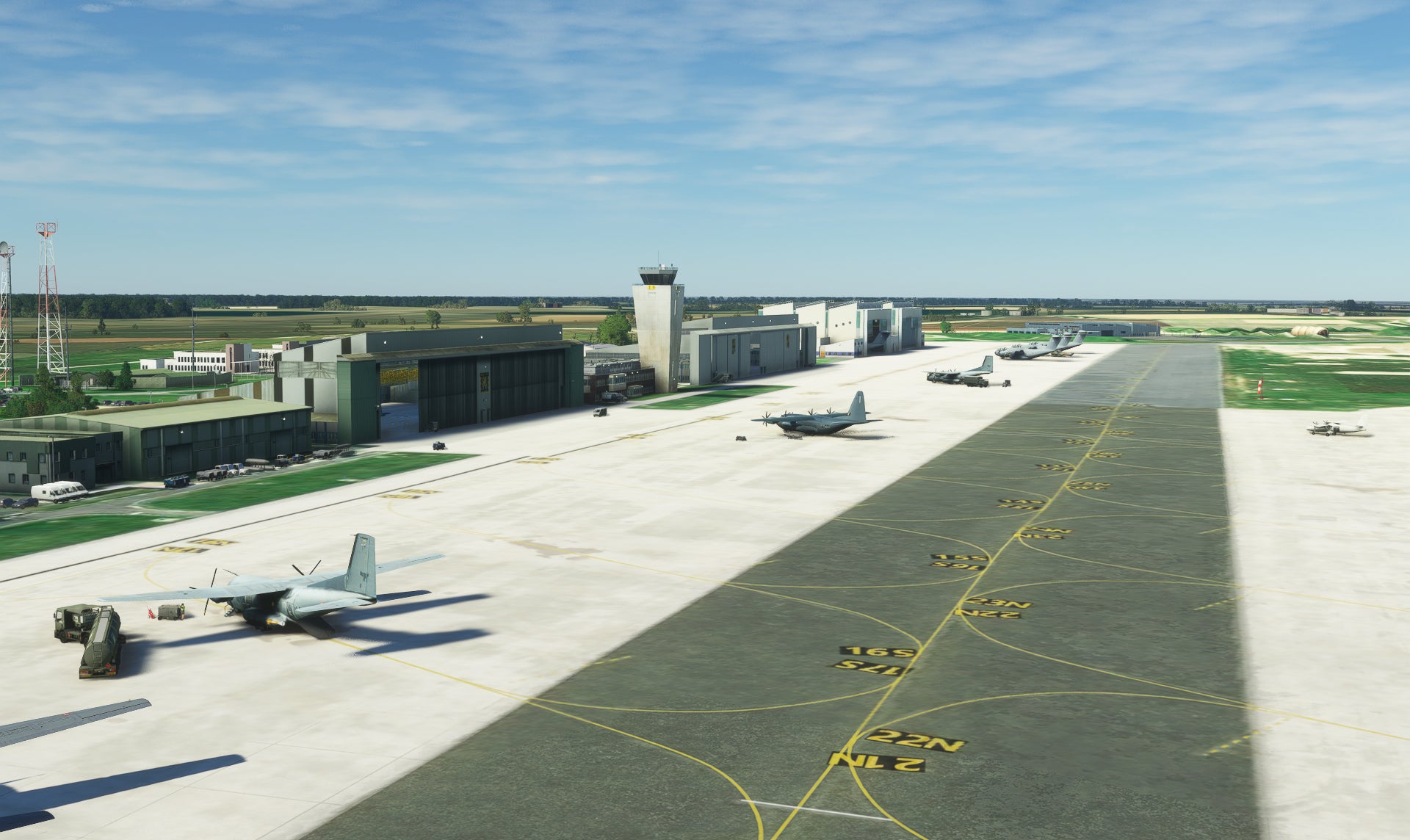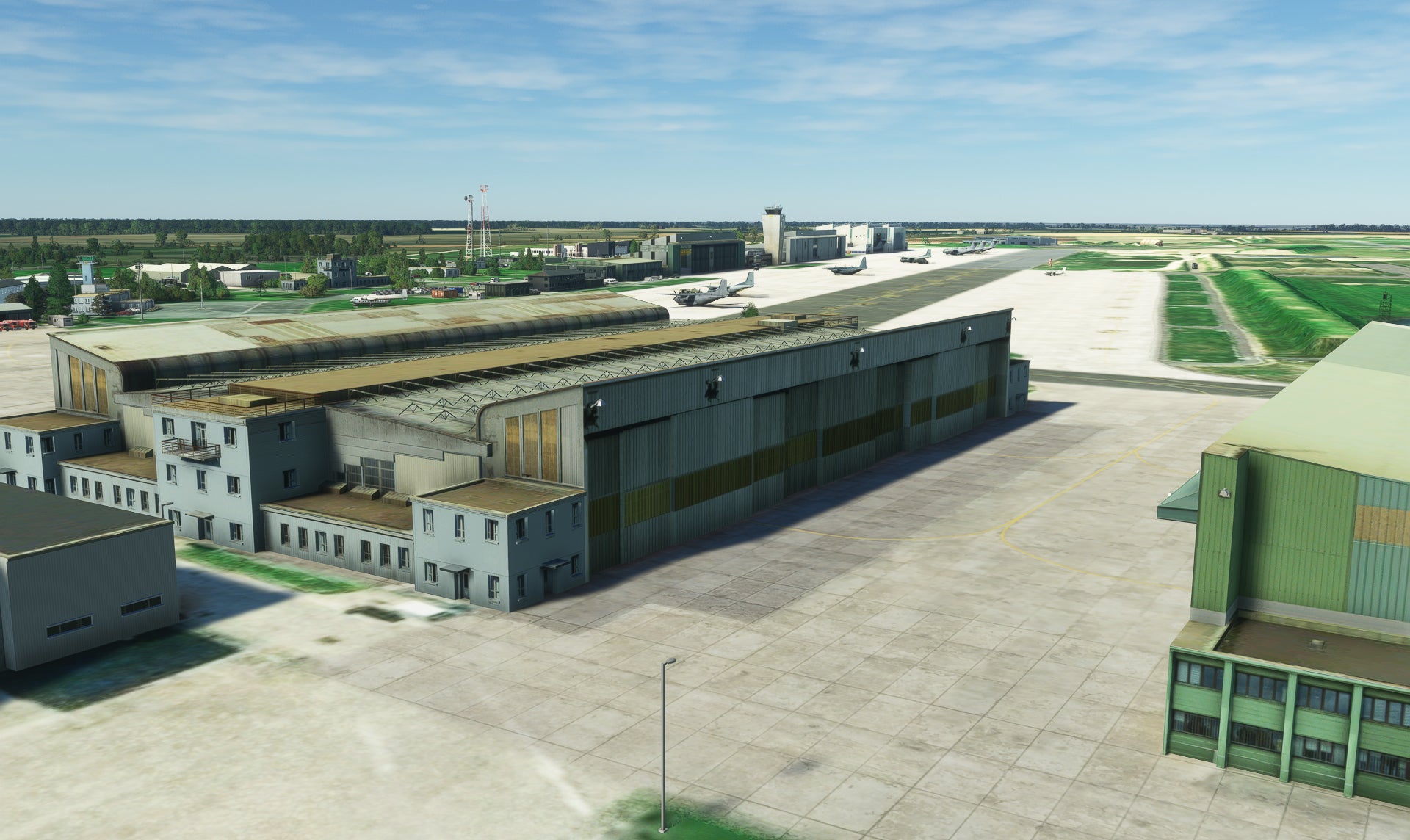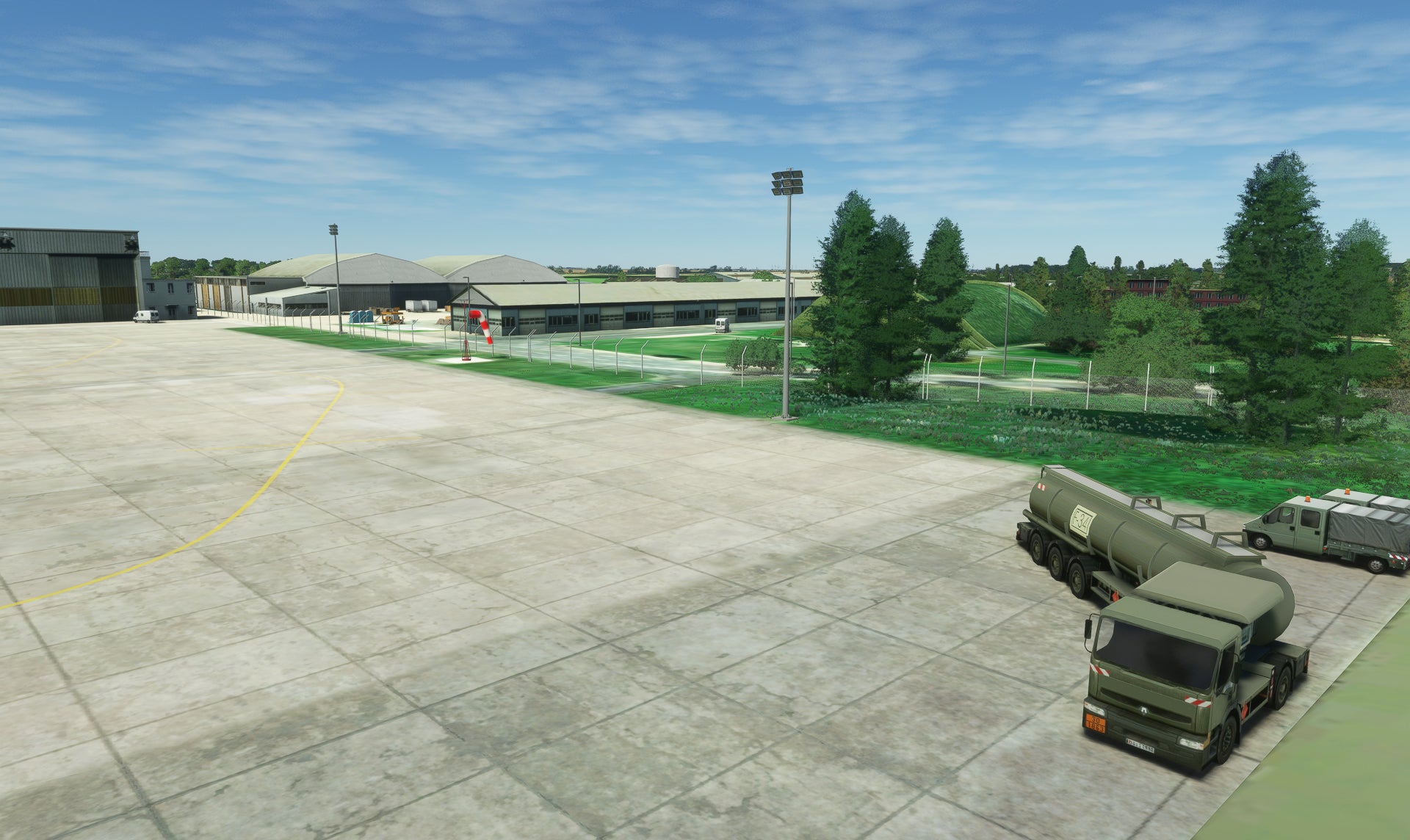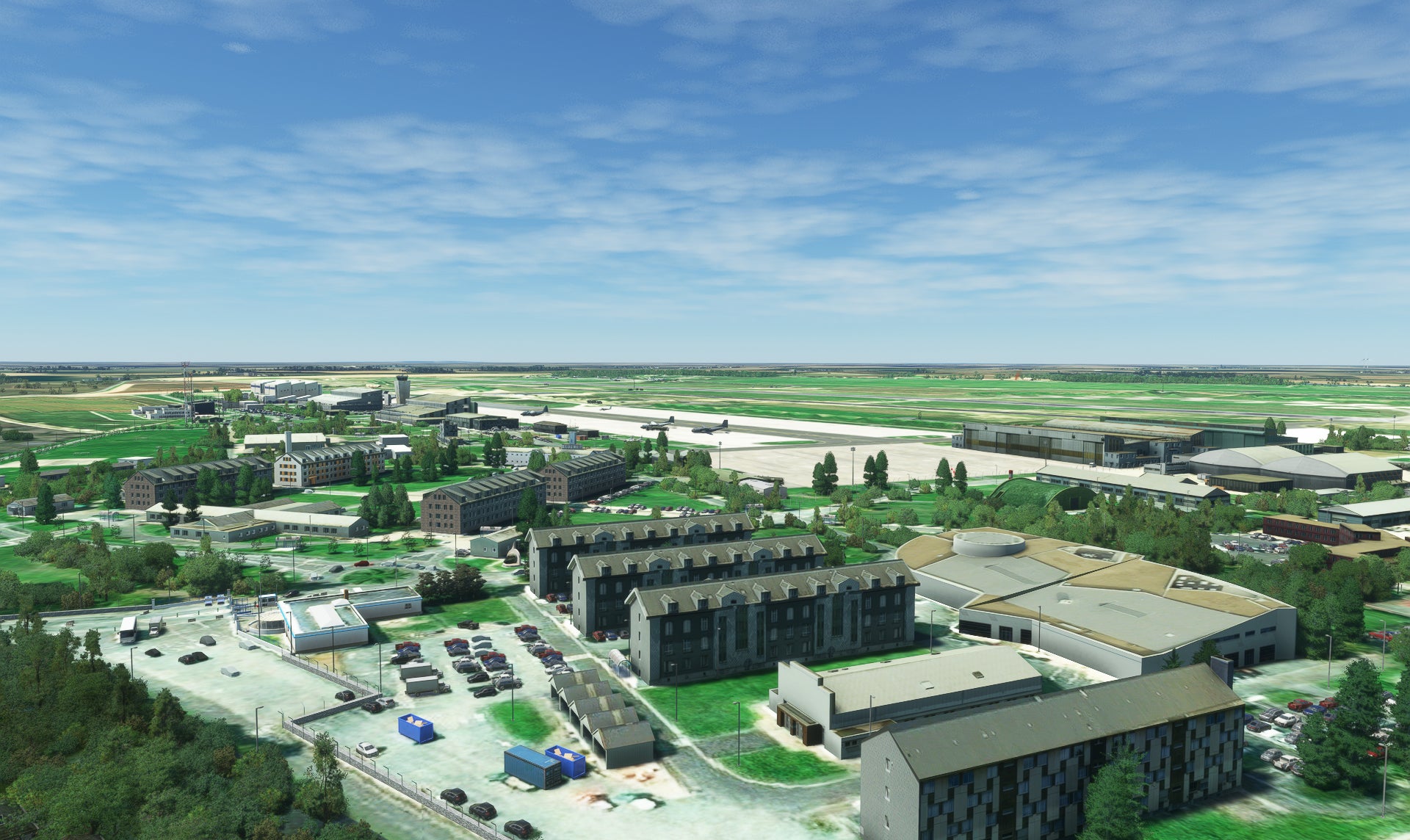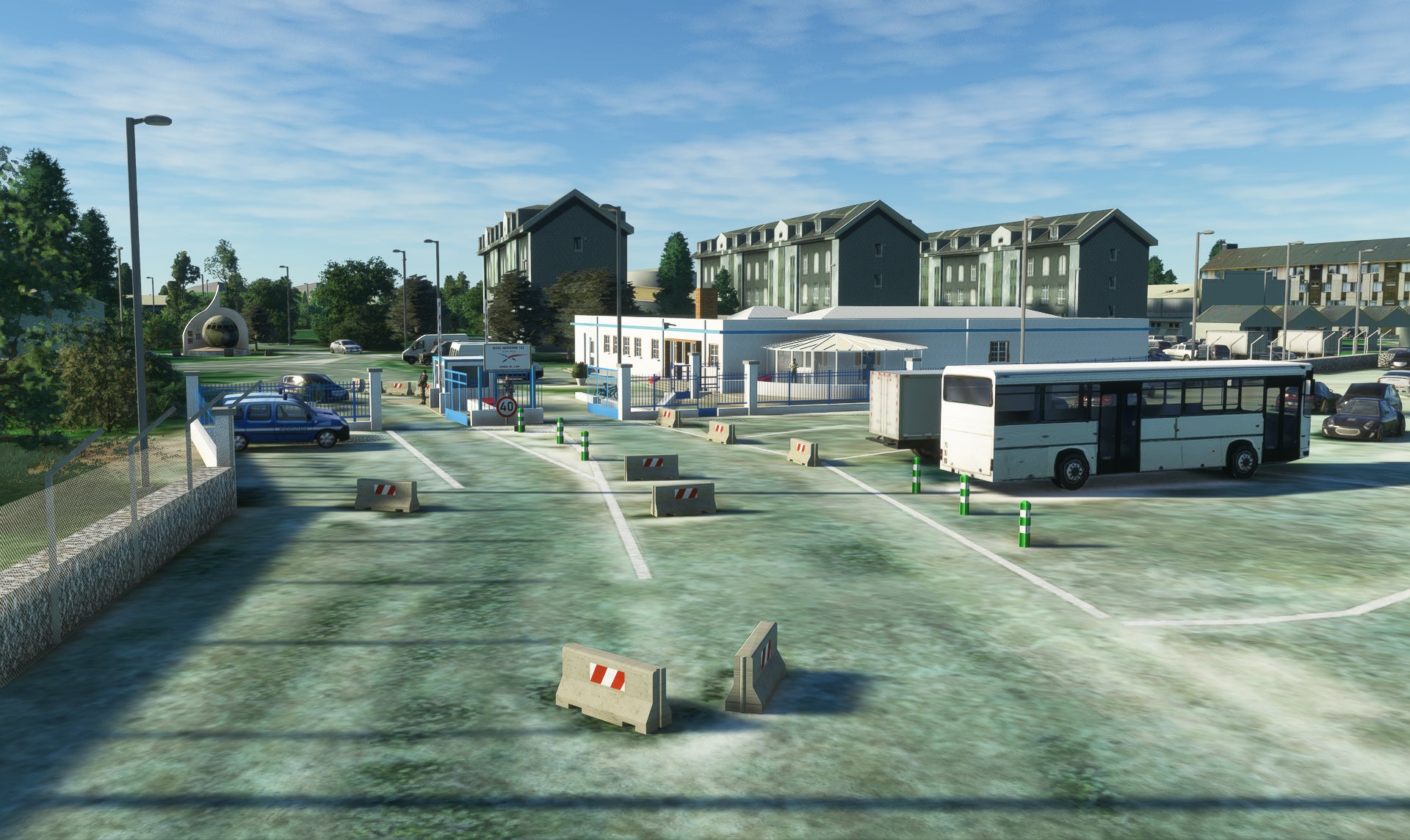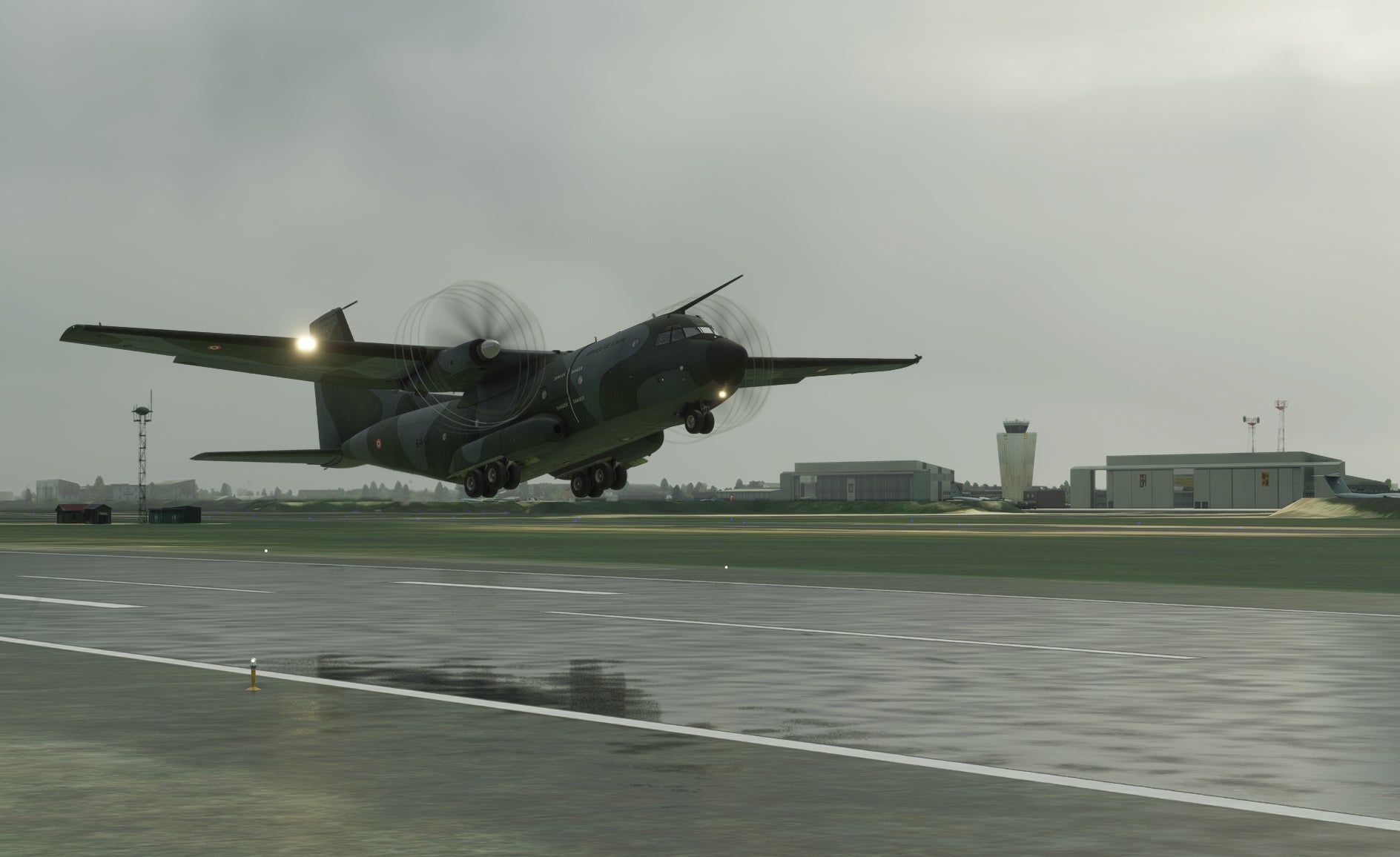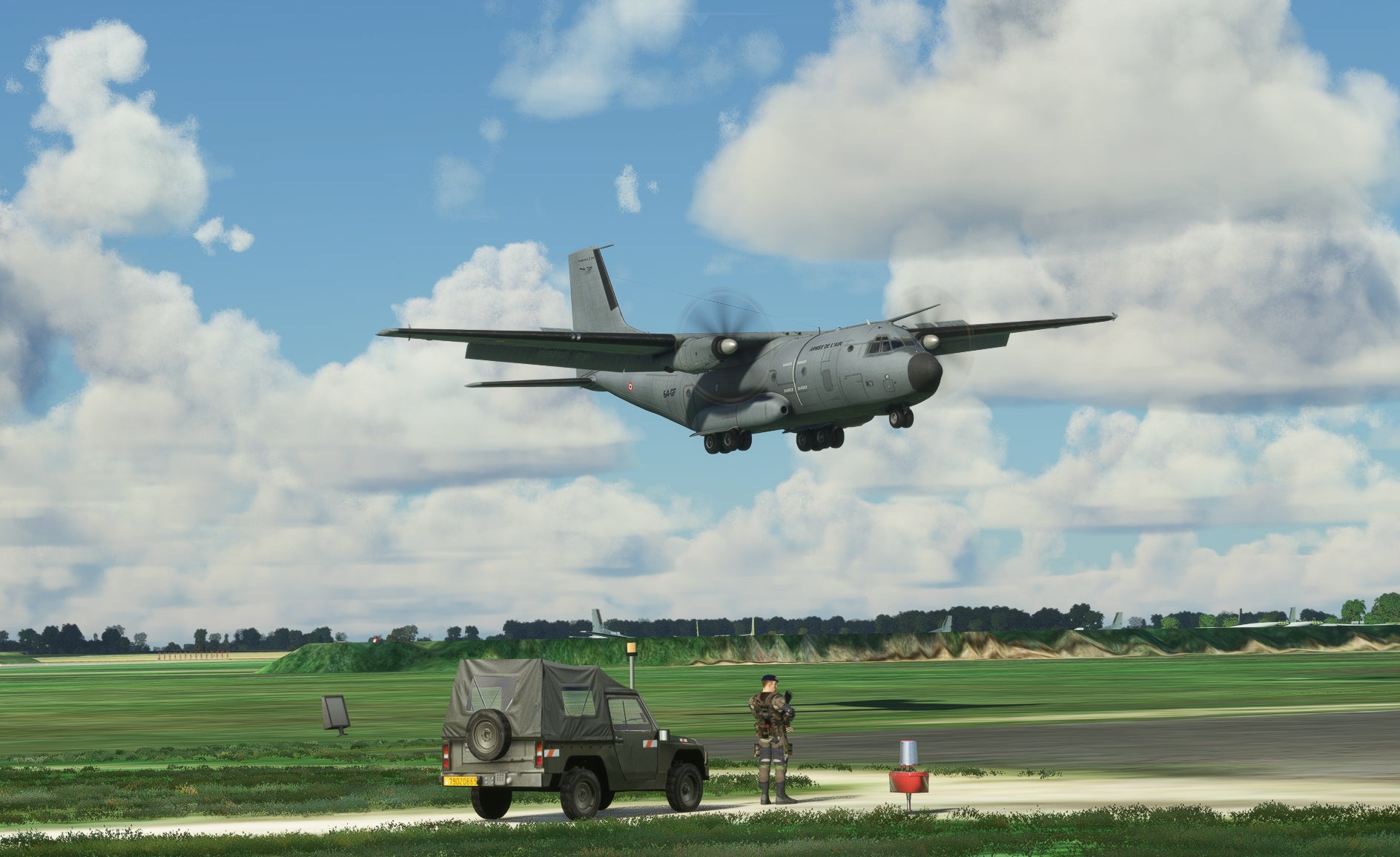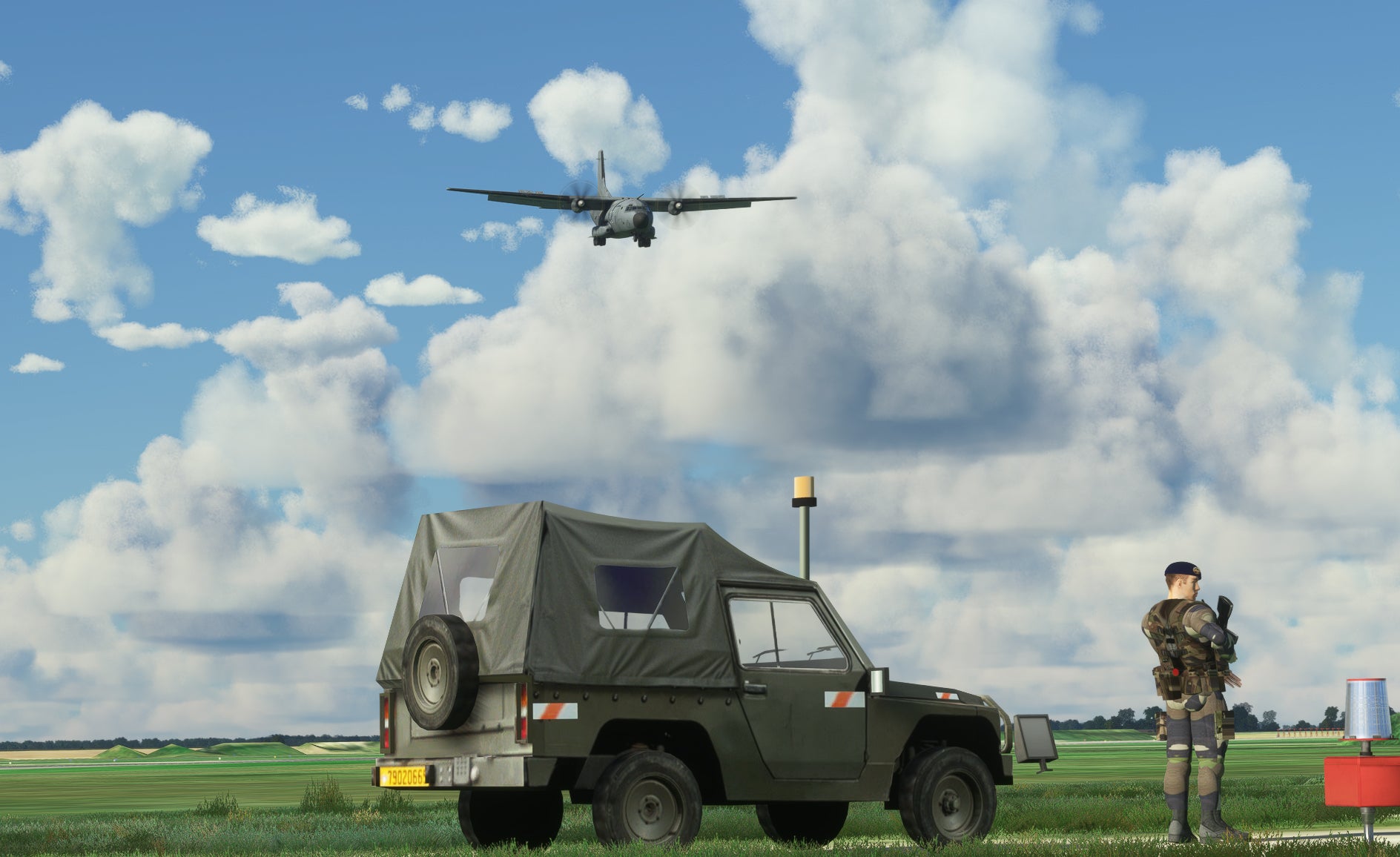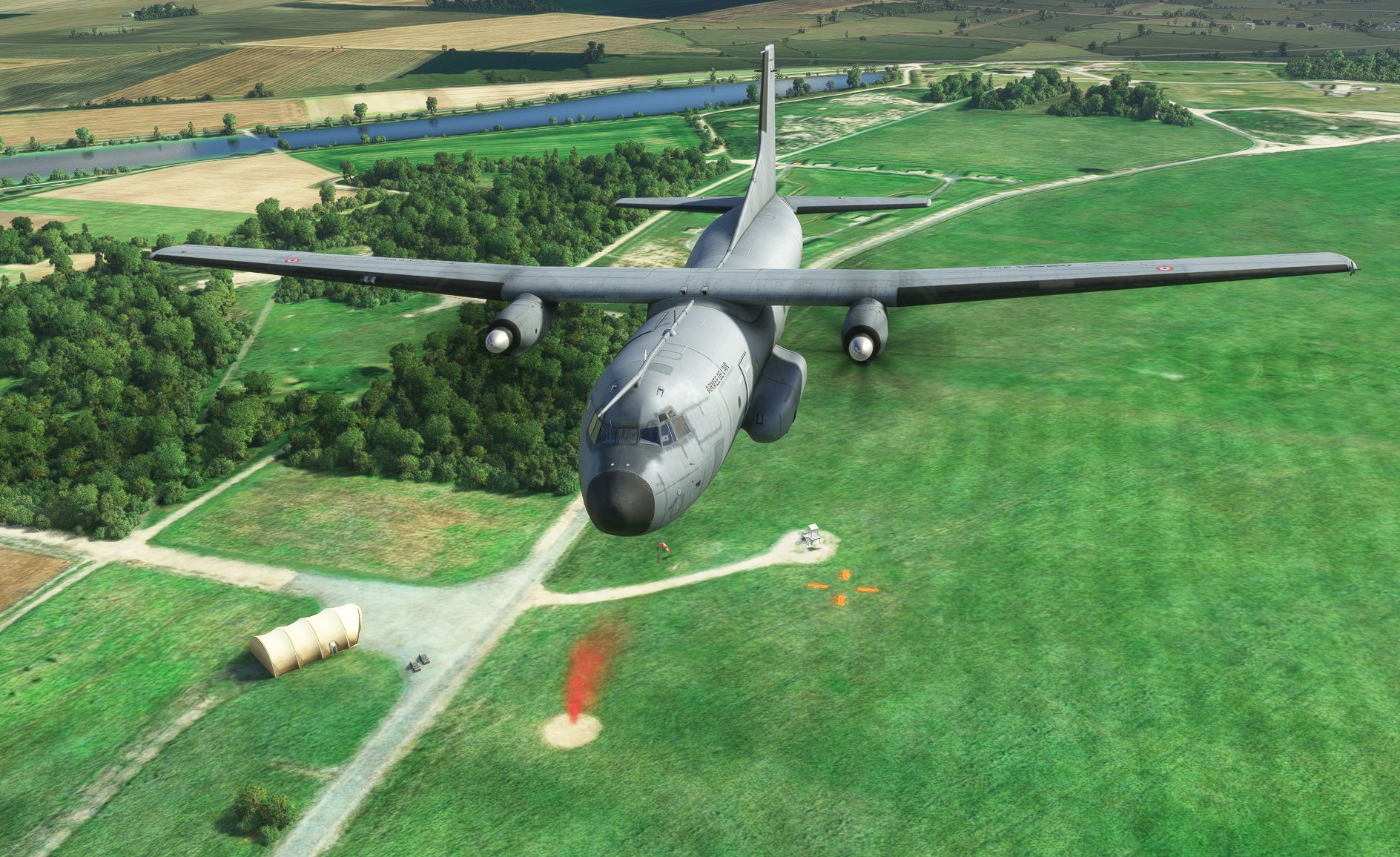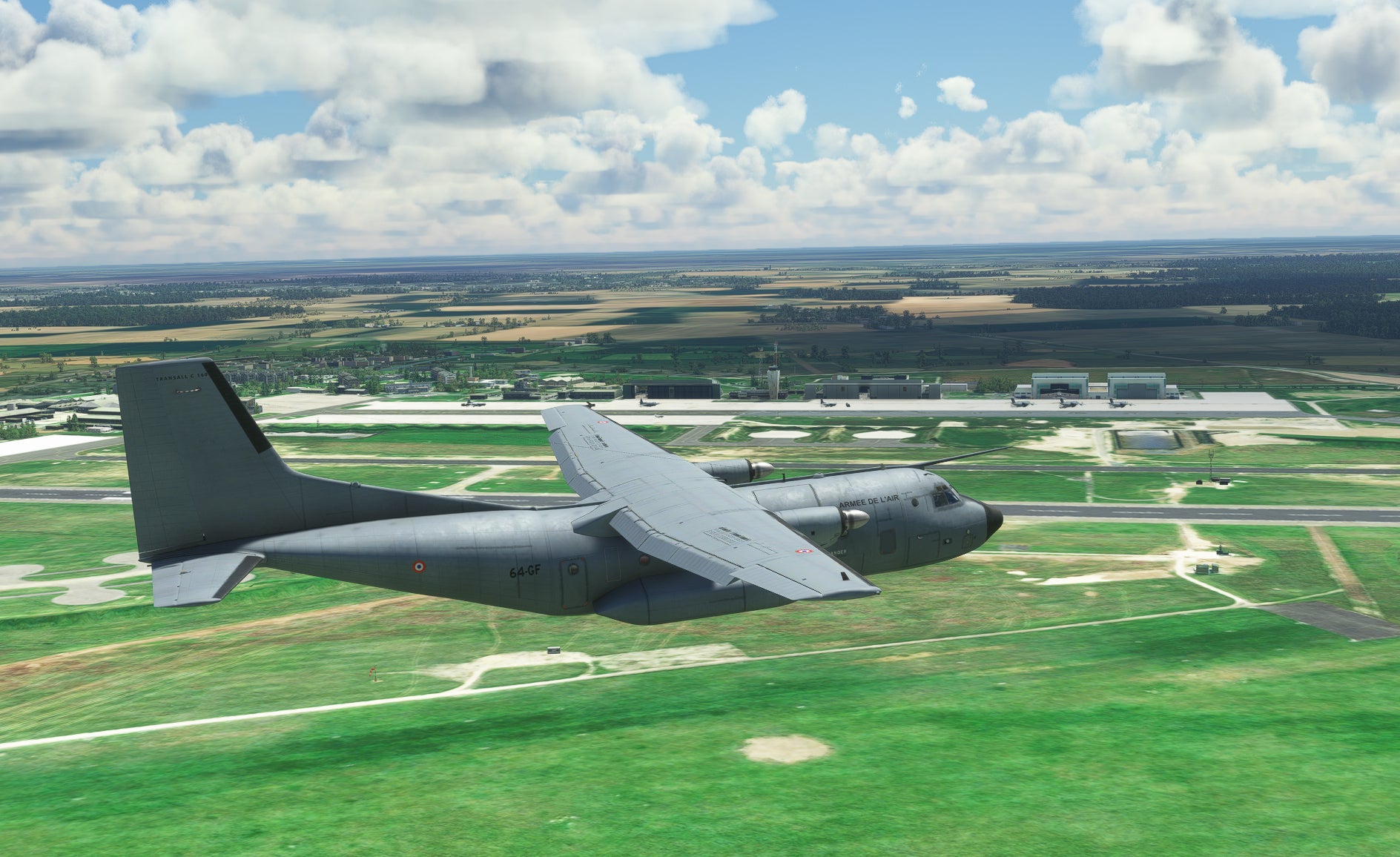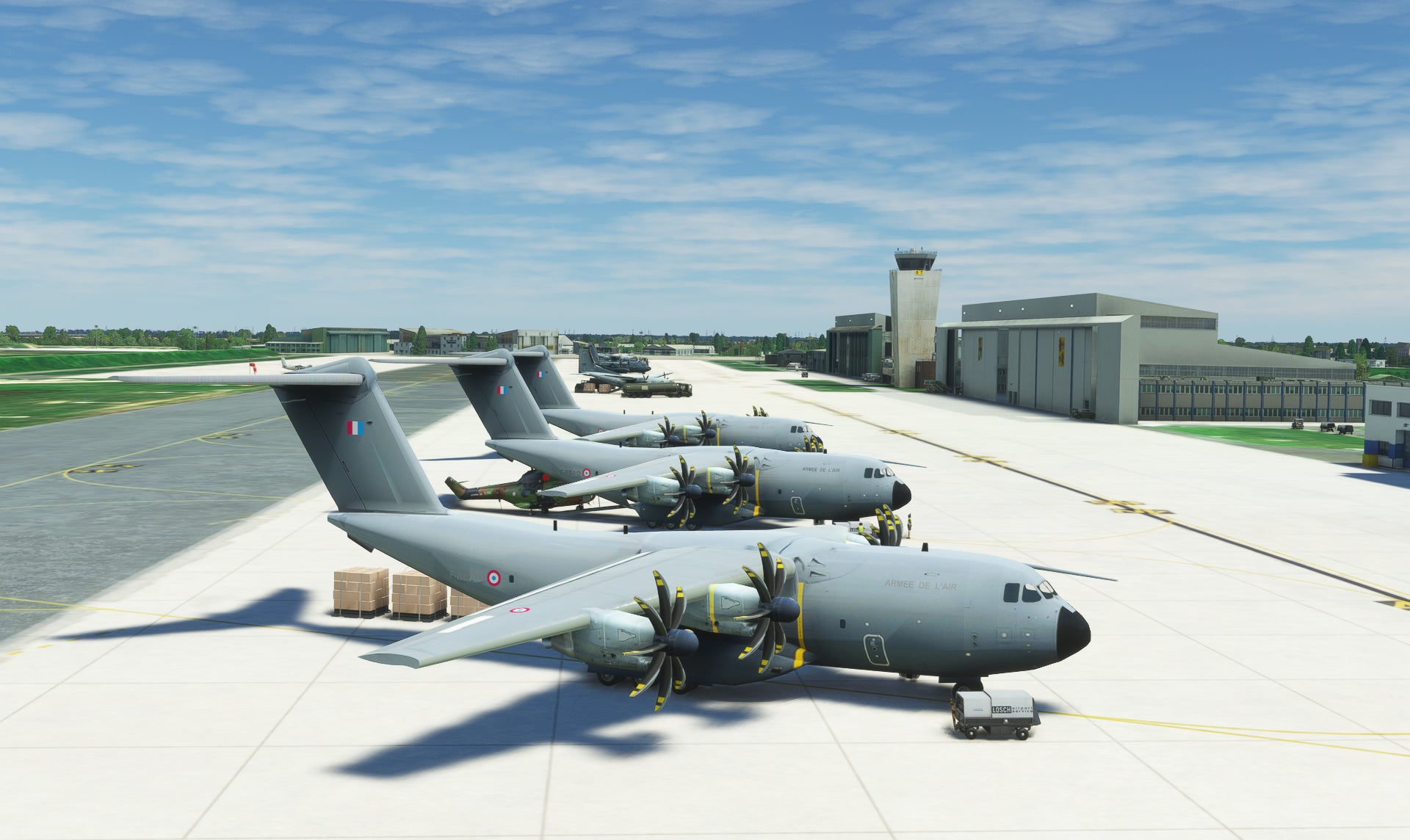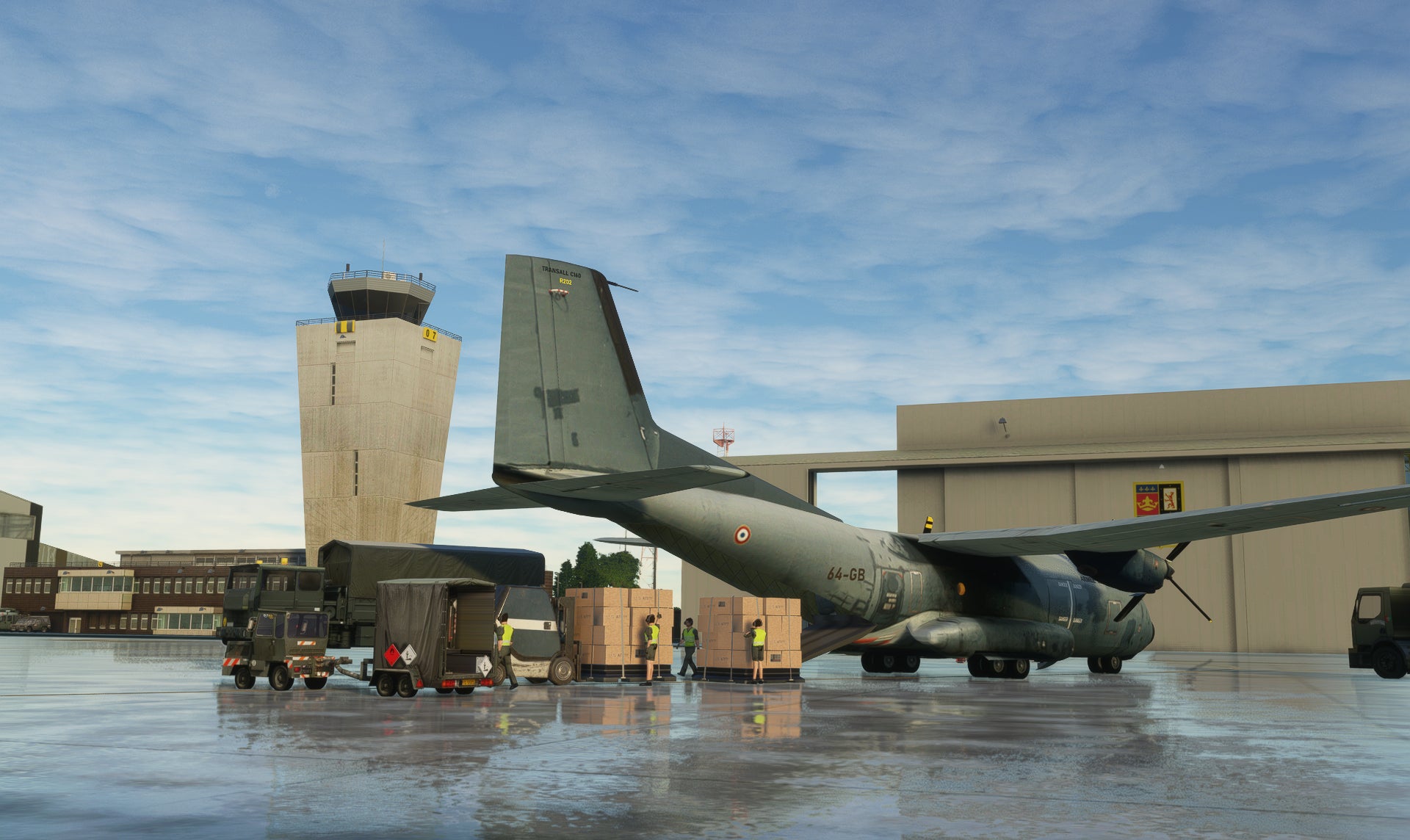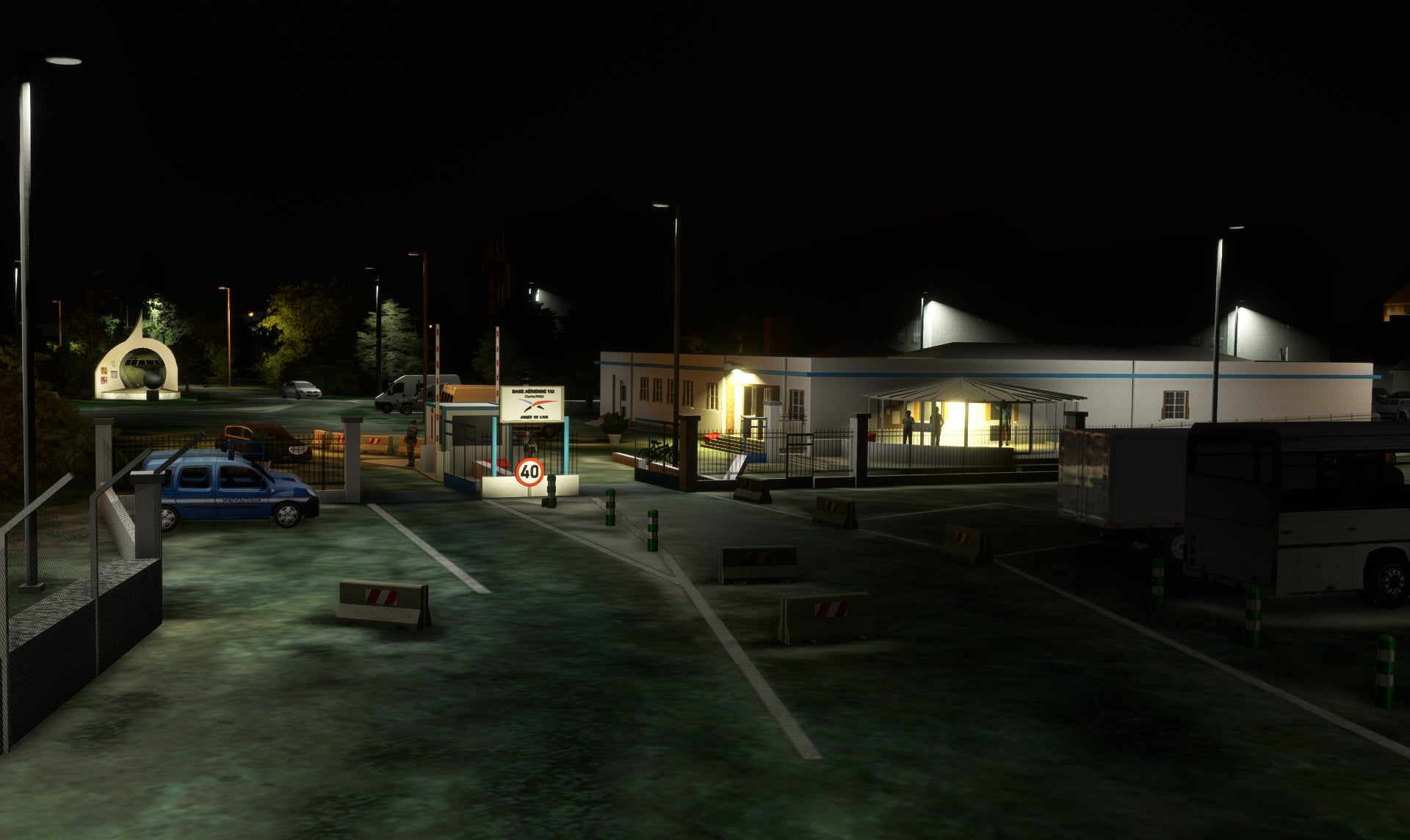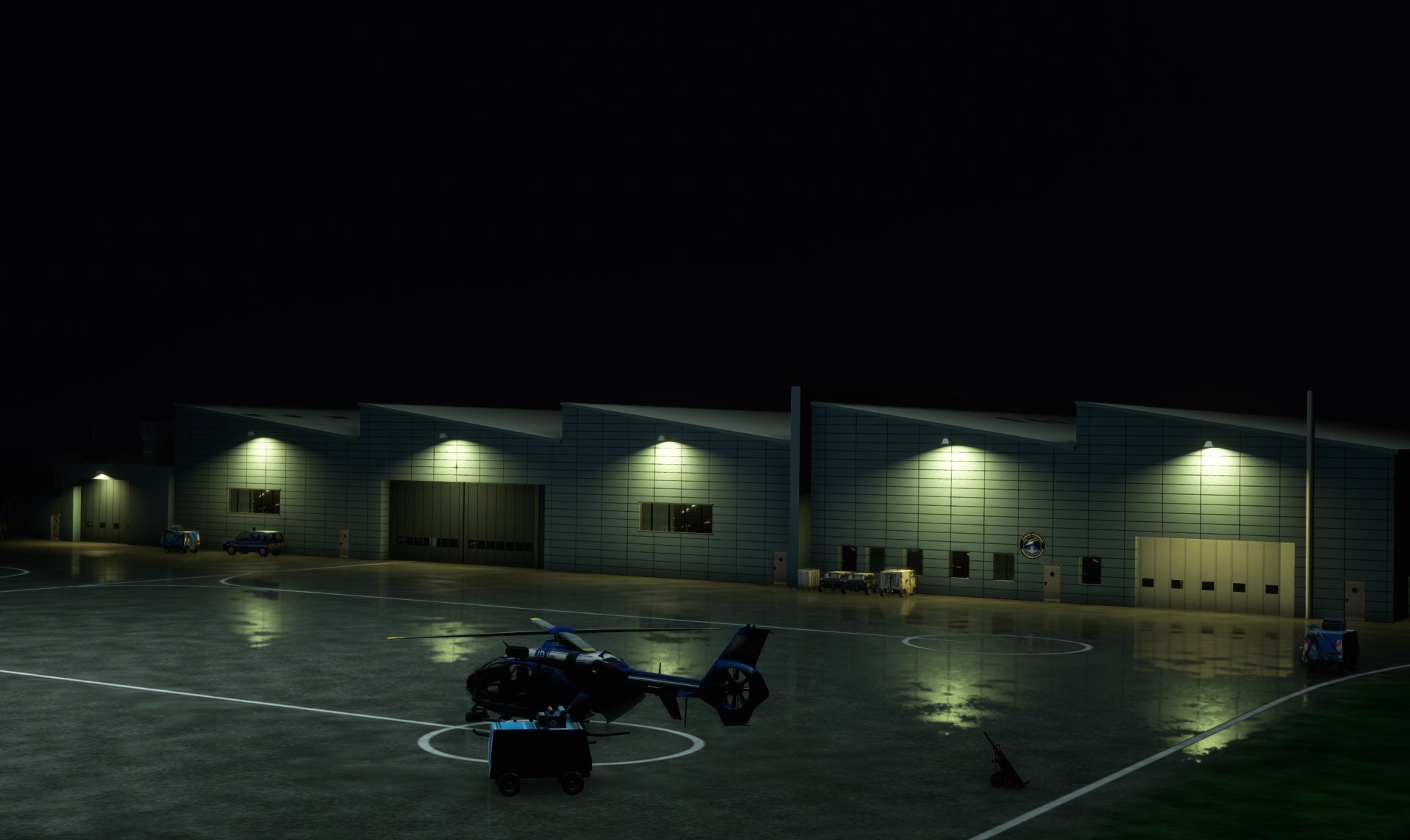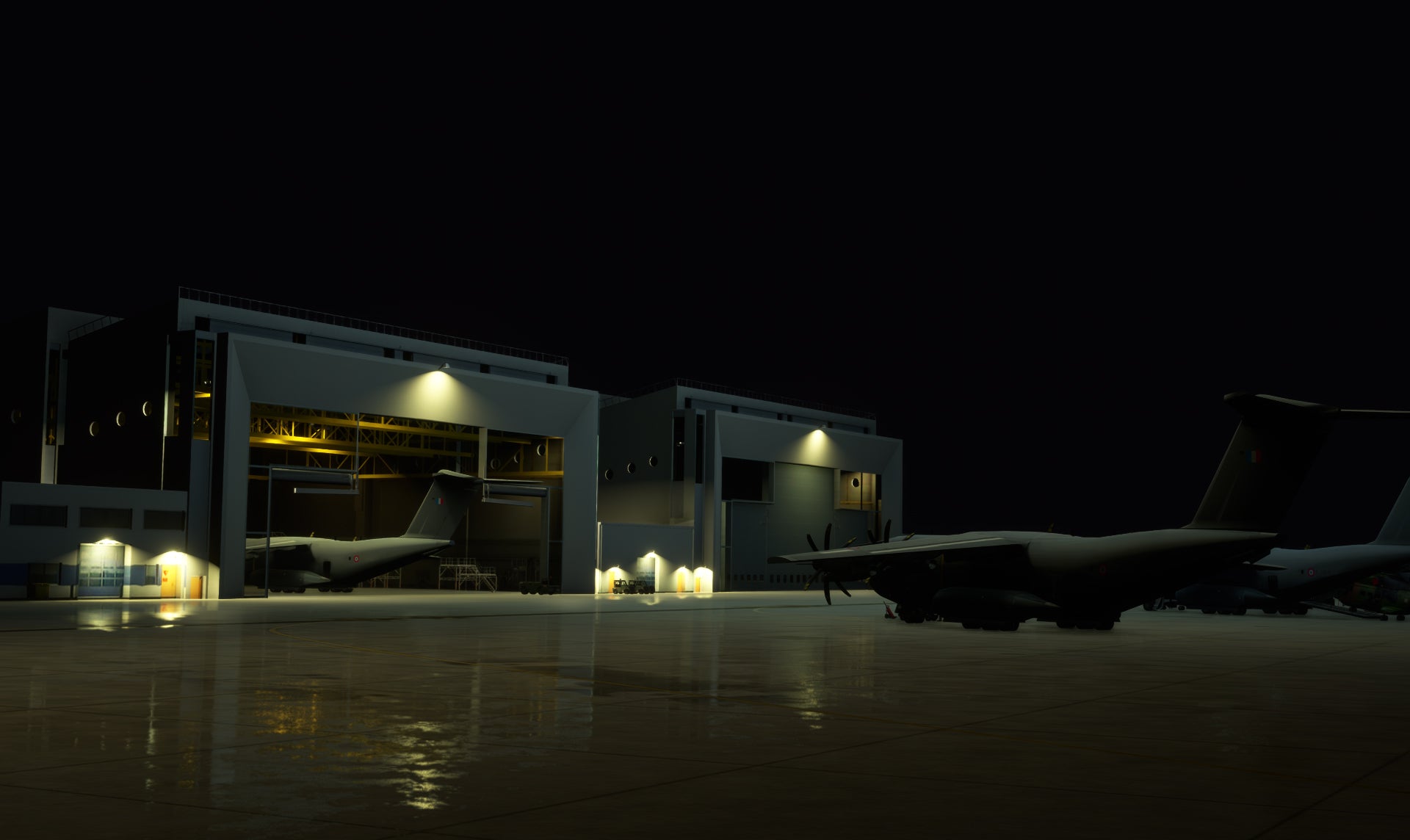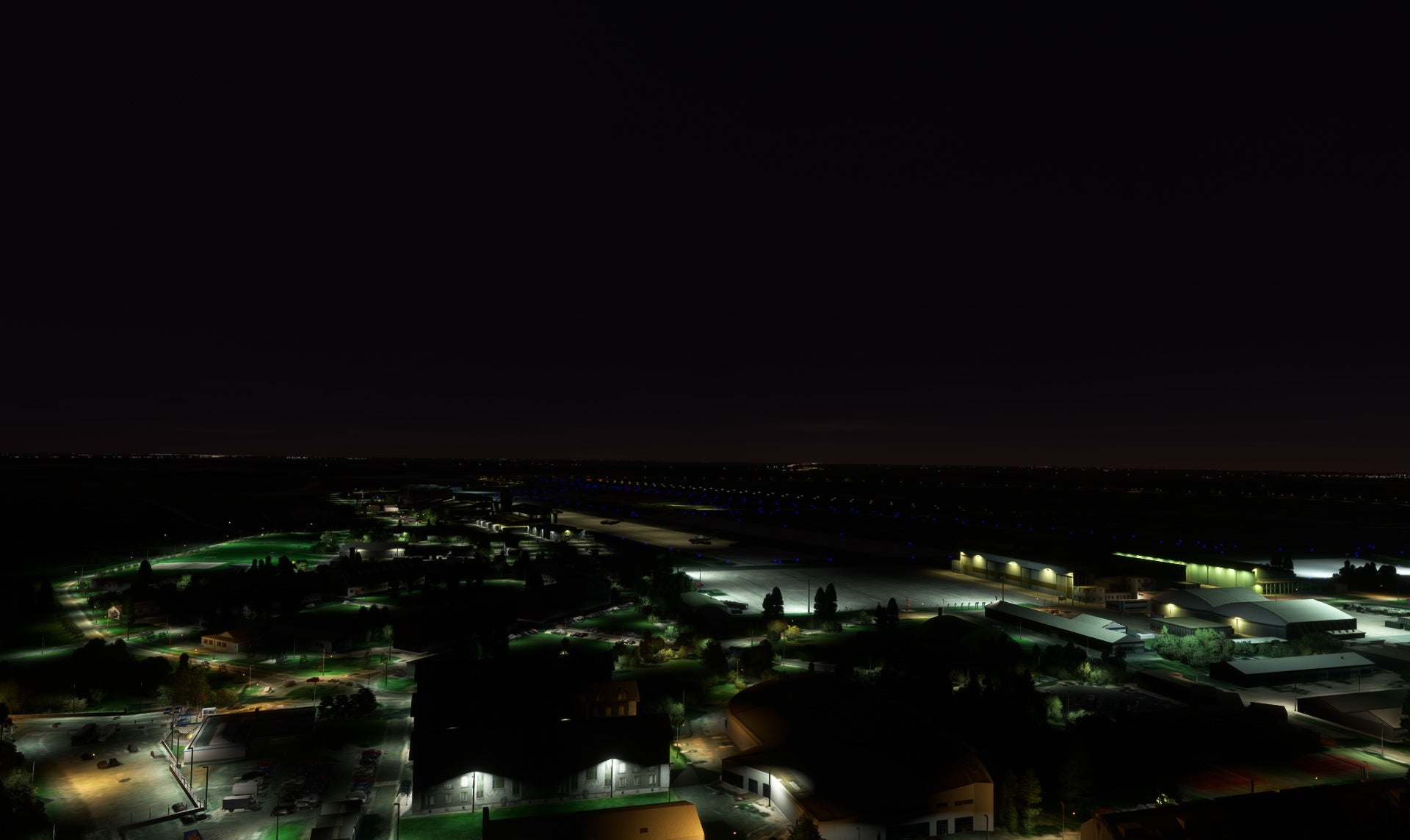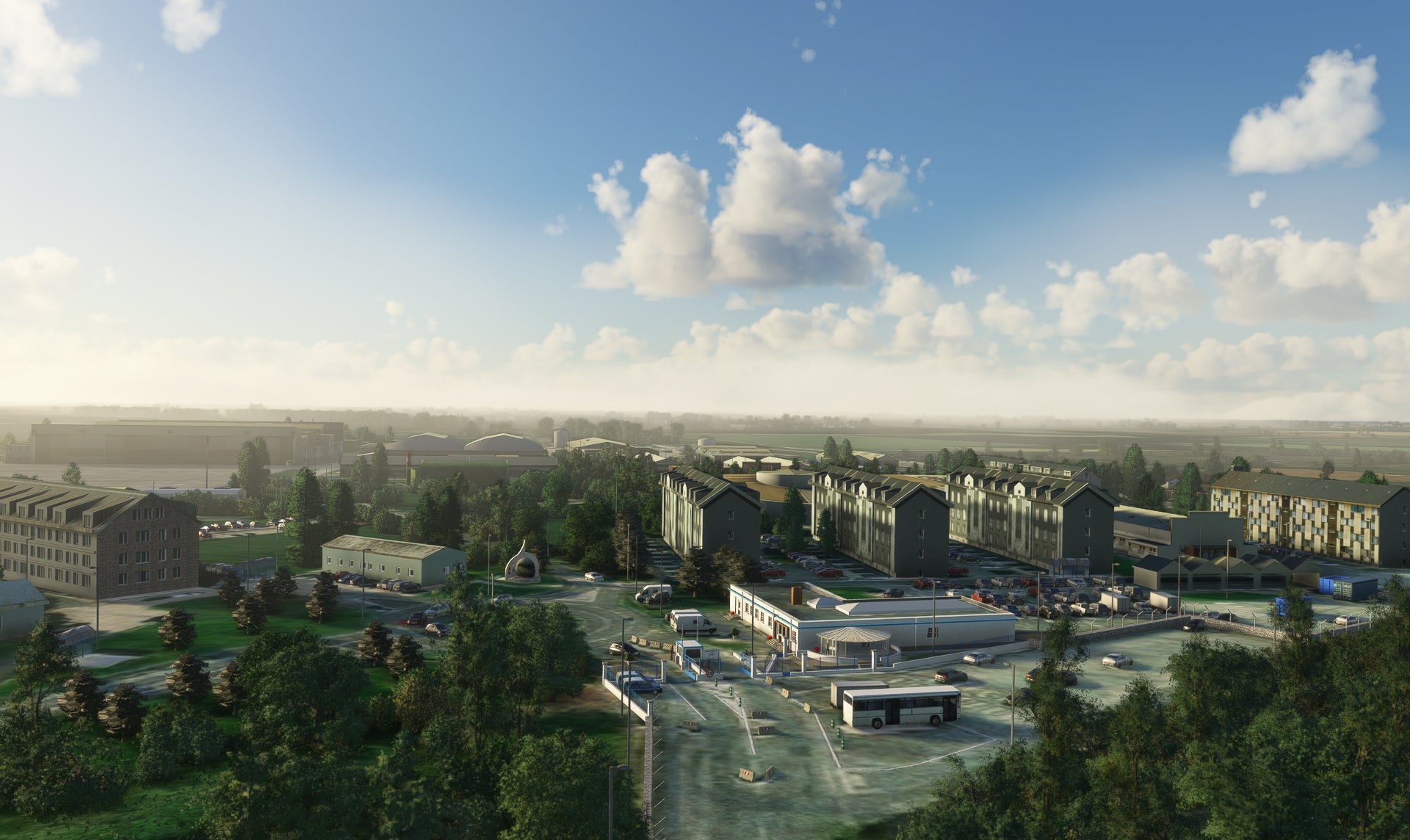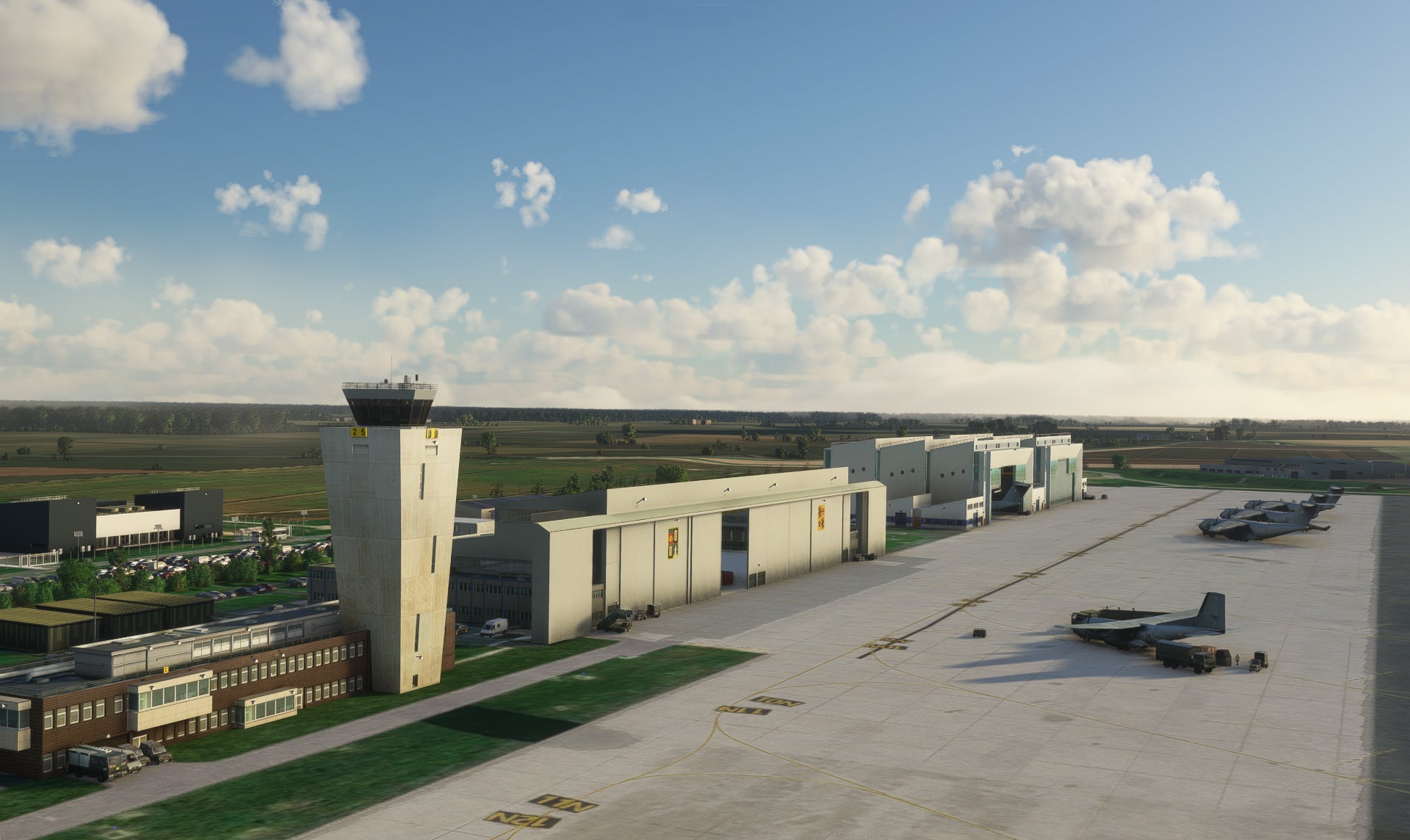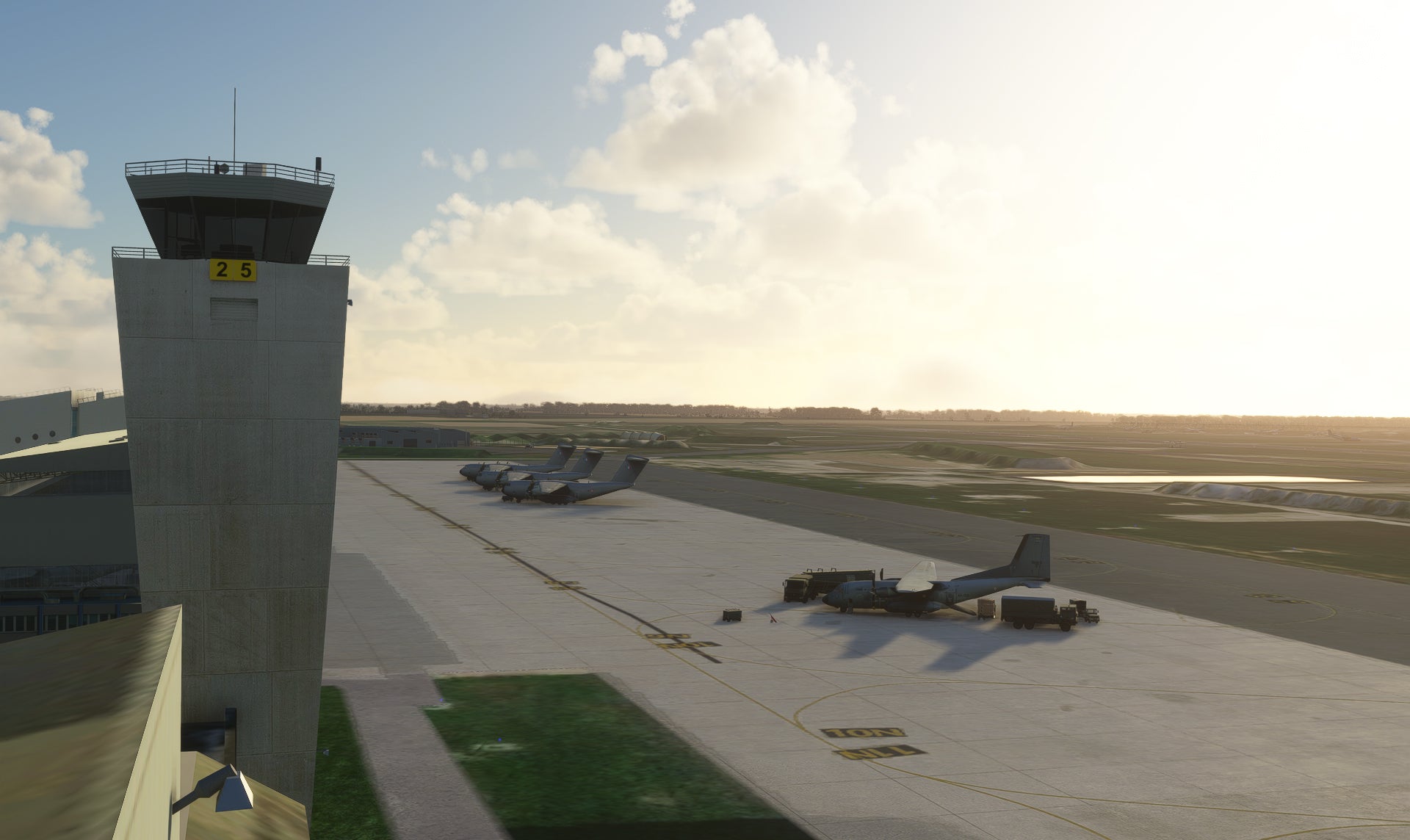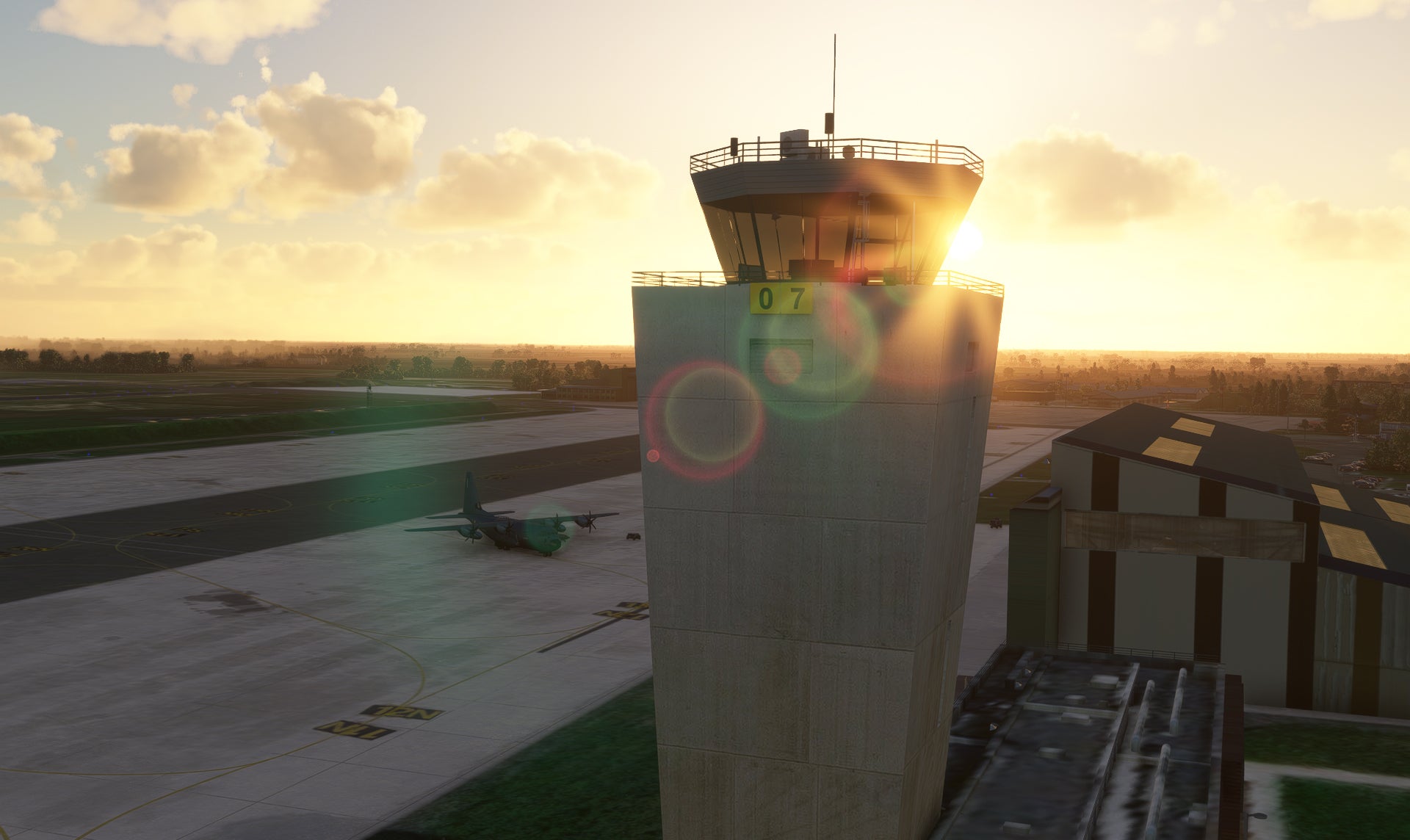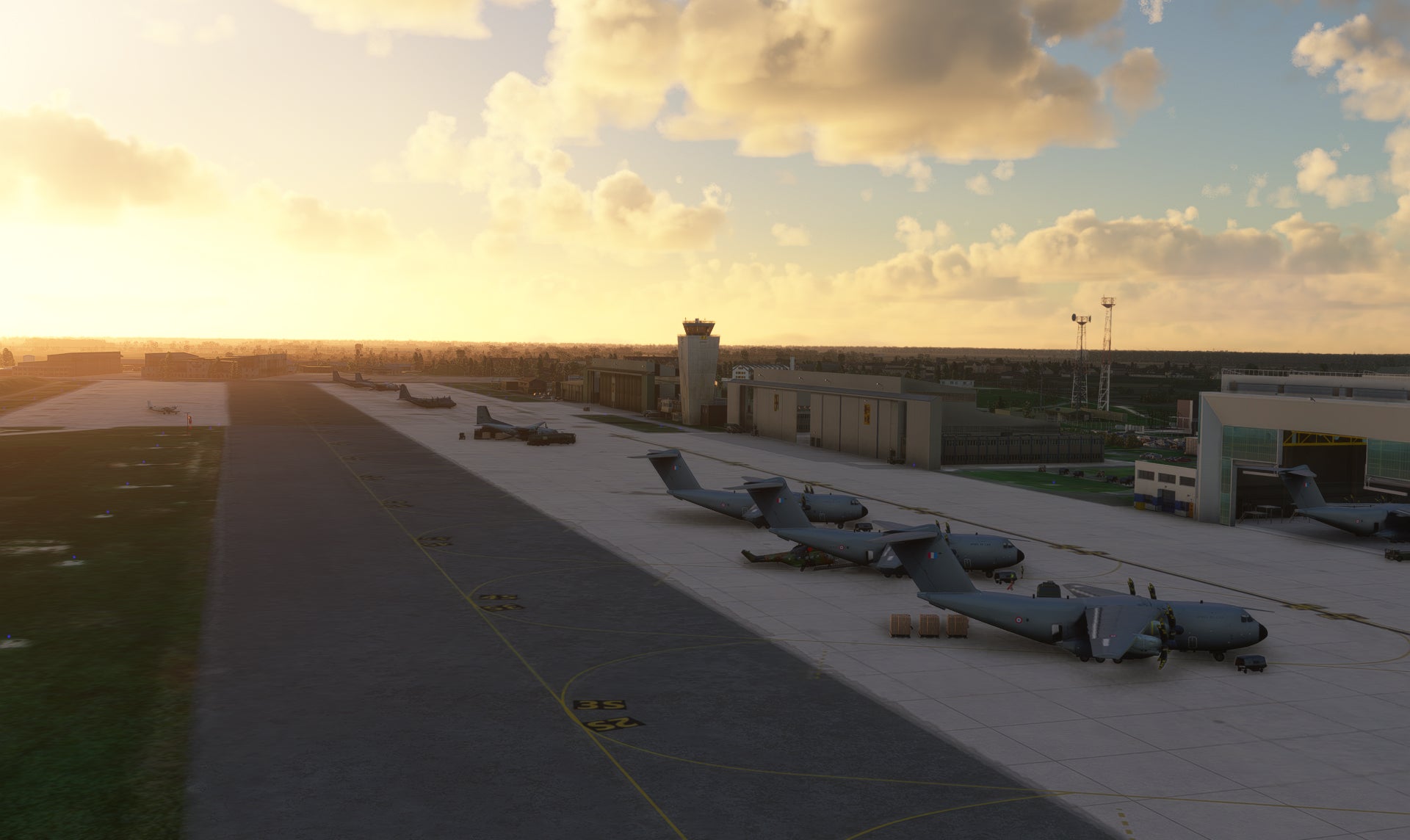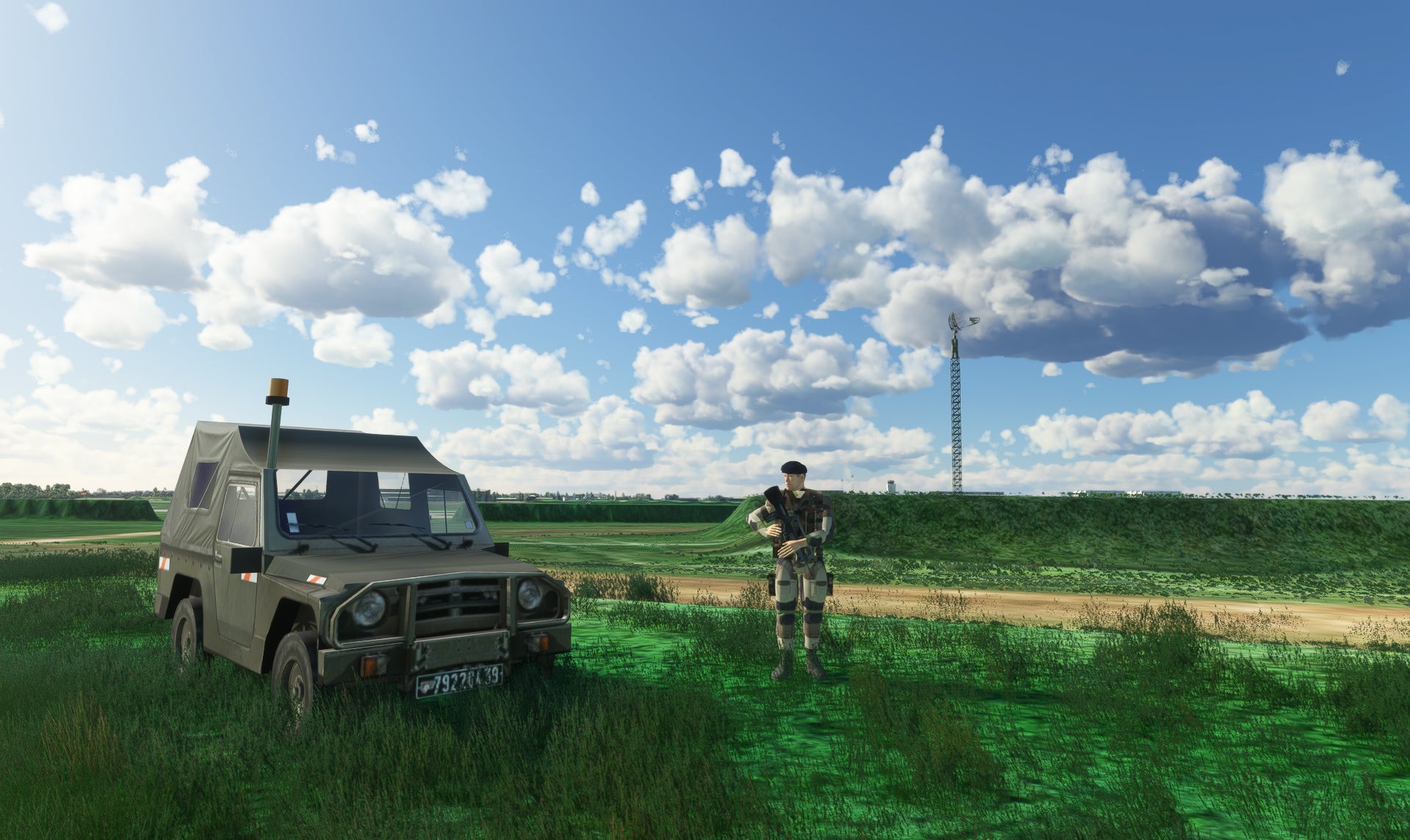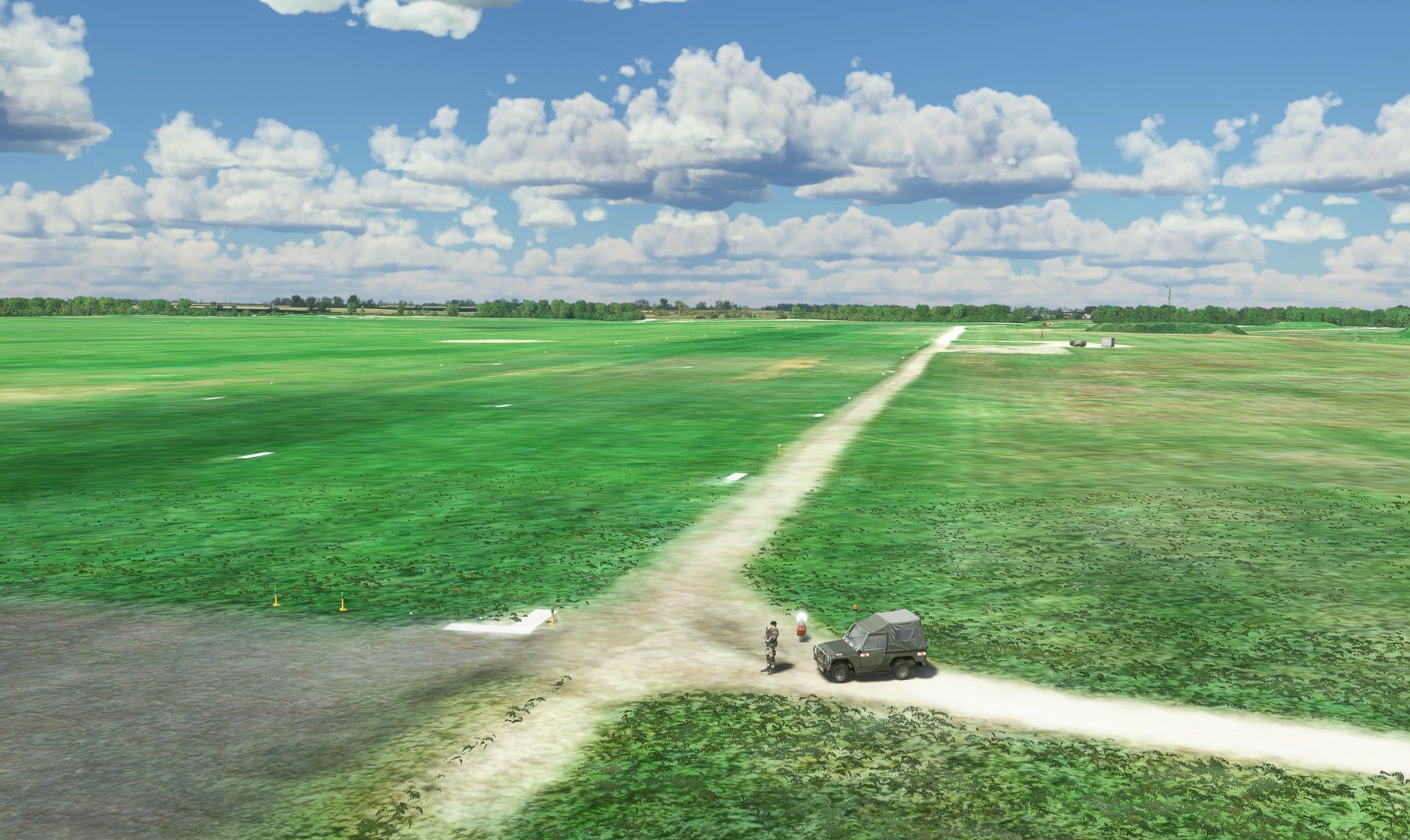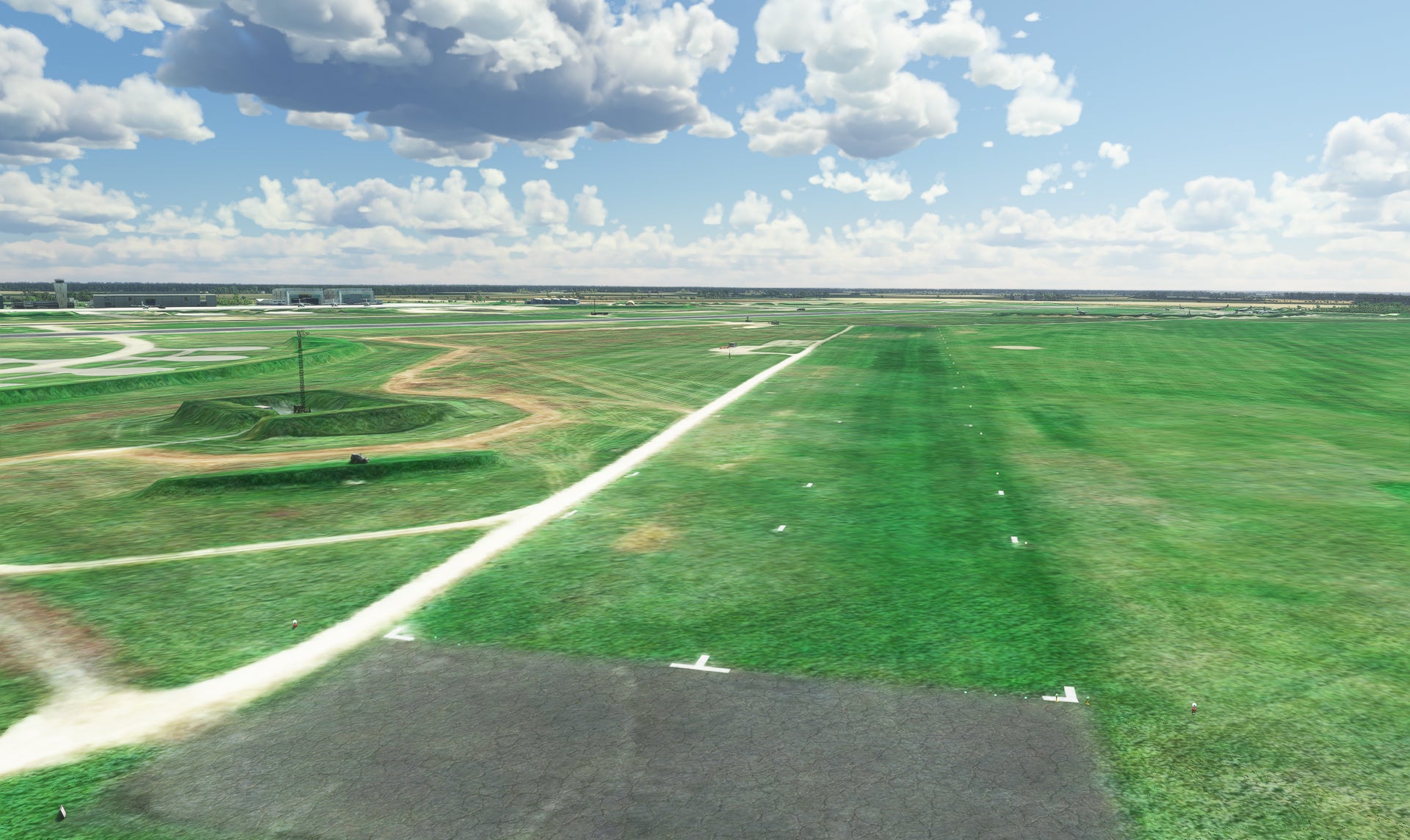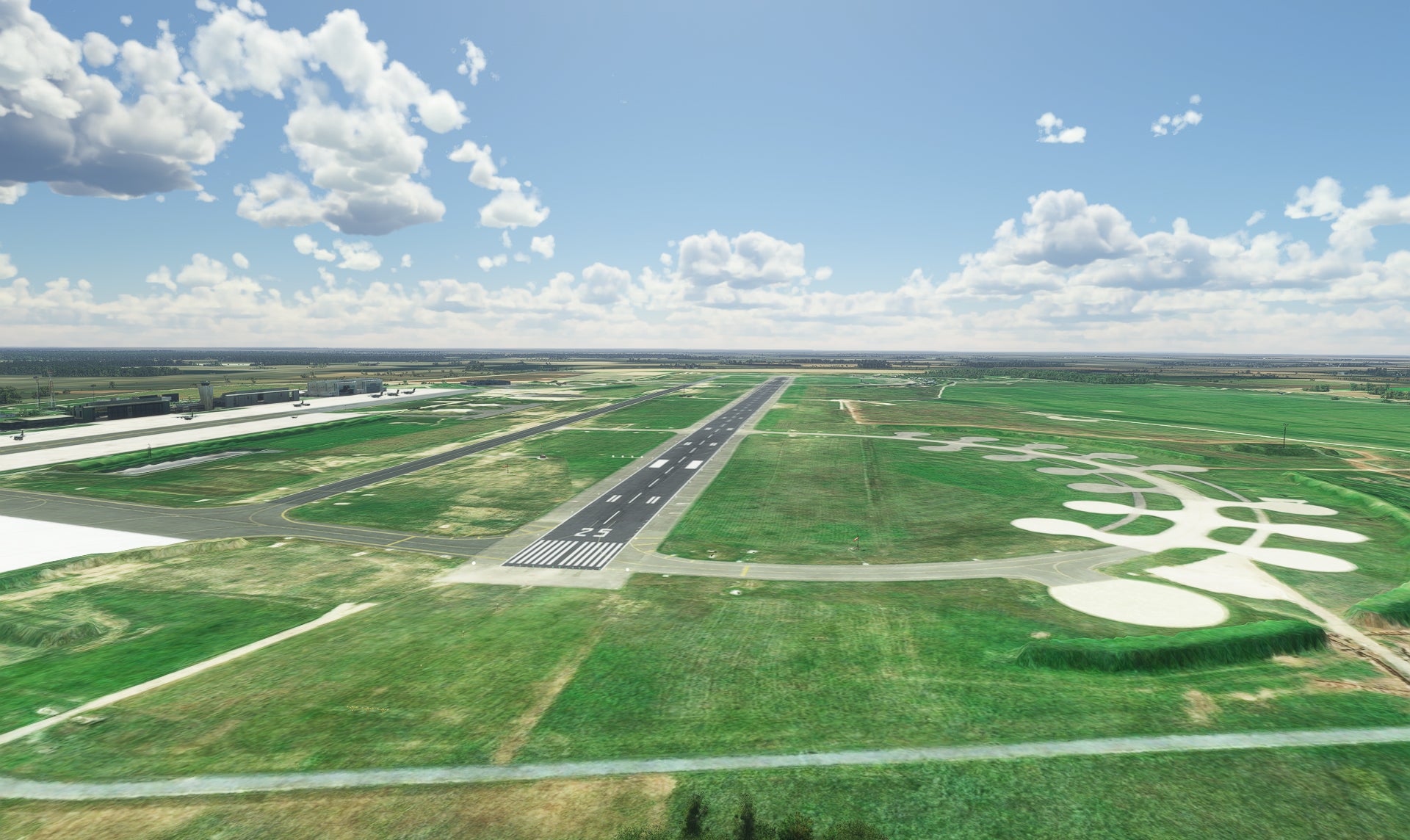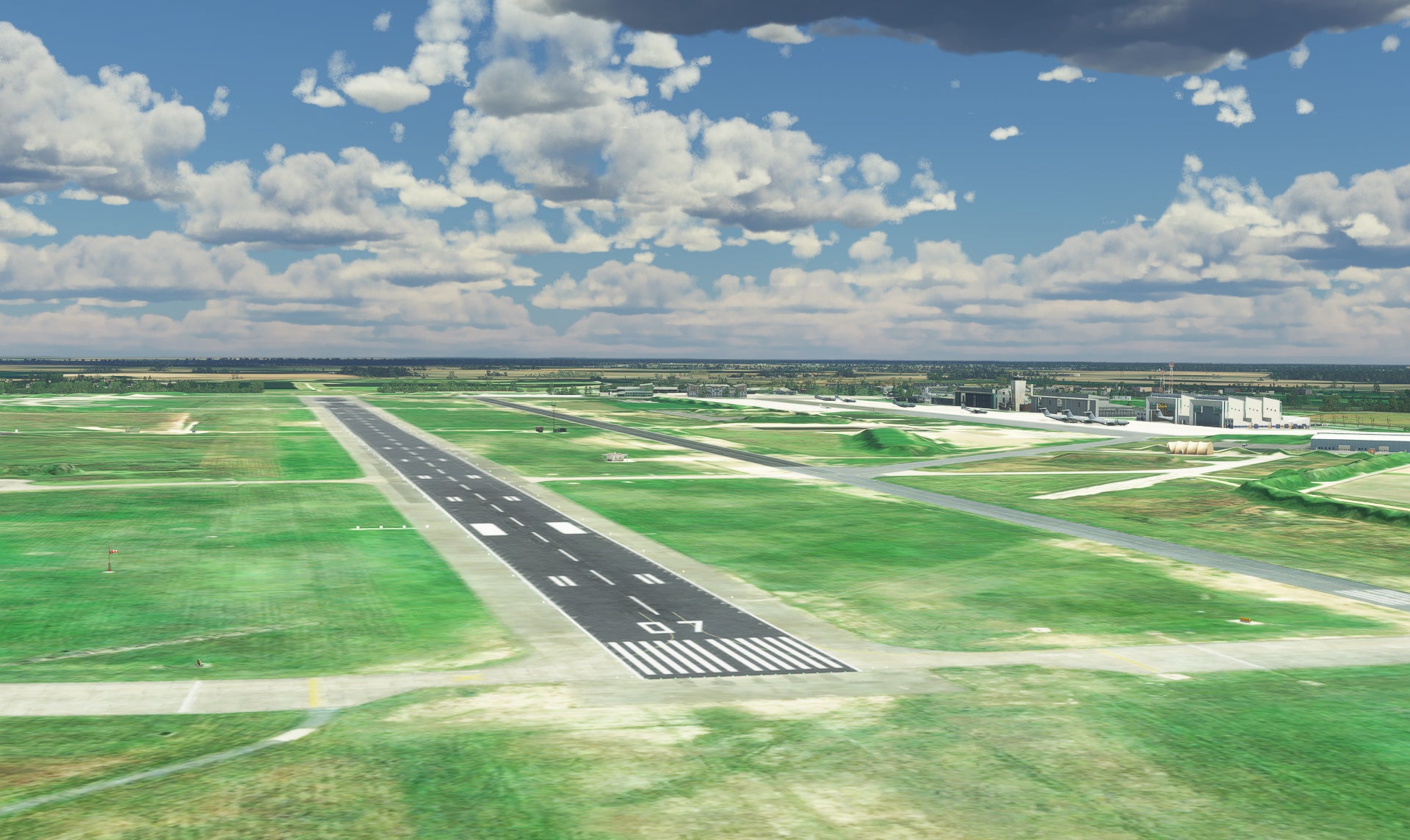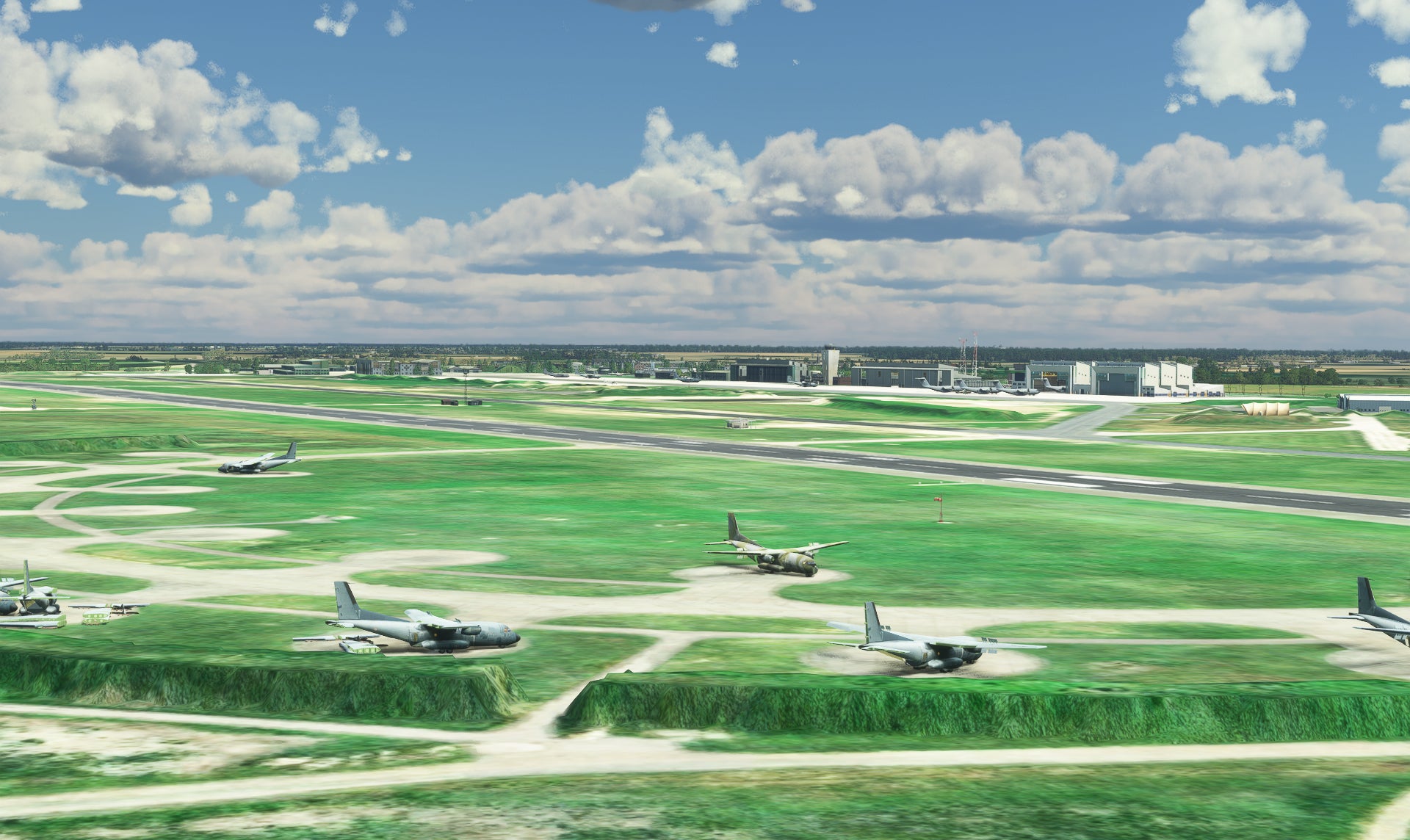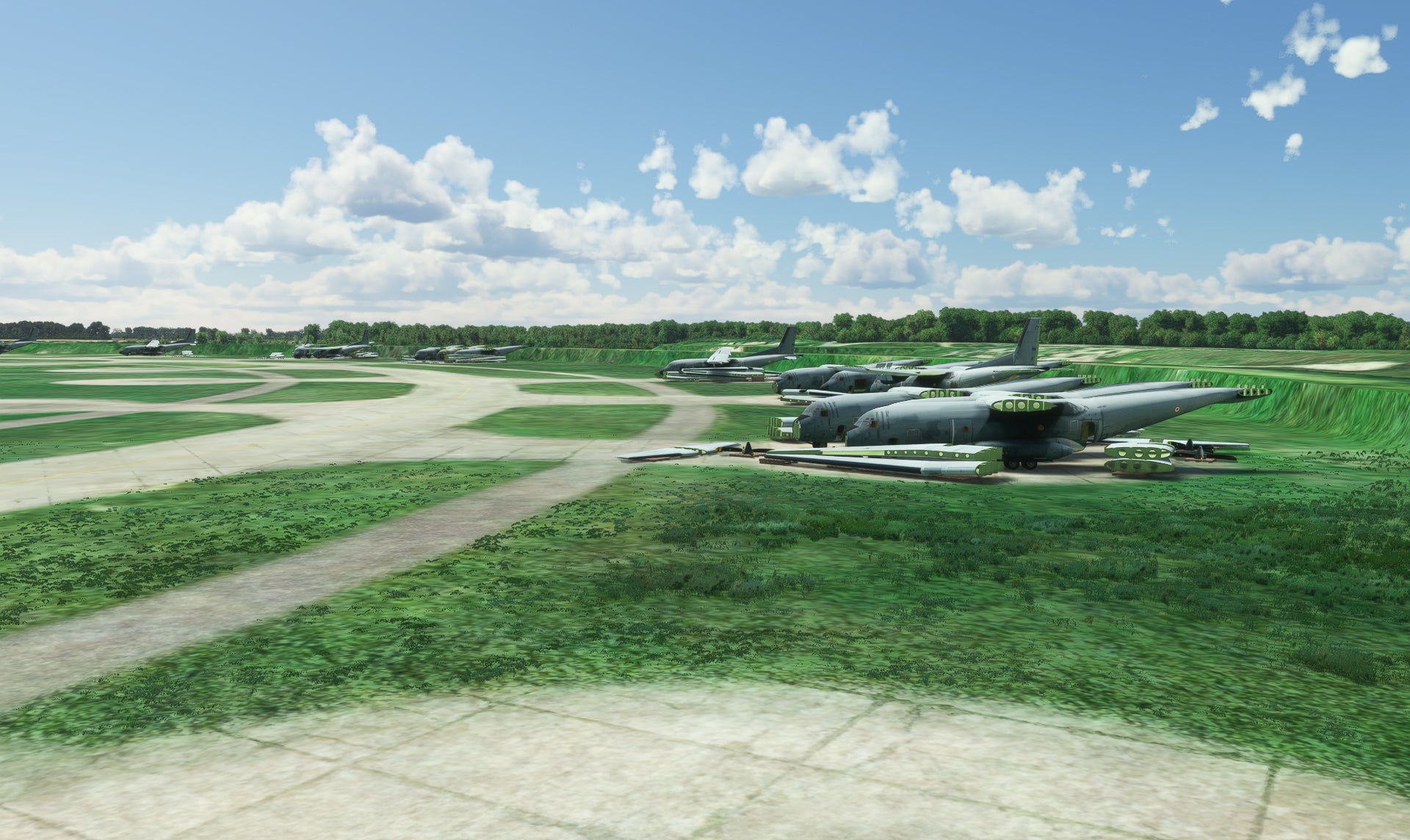 SKYDESIGNERS - FRENCH AIRBASE 123 ORLEANS / BRICY (LFOJ) MSFS
---
ICAO CODE: LFOJ
Made with the utmost precision for MSFS 2020, our scenery from the Airbase 123 Orleans Bricy features the following:
Static aircraft (C160 Transall NG, Mirage 2000B, C130 Hercules, Airbus A400M, DH-6 Twin otter with real machine numbers and registration, textured in photo realistic in accordance with the squadrons present on the base)
Maintenance Zones and Hangars, as closely as possible representing the base in 2010.
Vegetation biomes suitable for actual vegetation.
Specific service vehicles, and ground crew.
Photo realistic textured buildings with night textures,
Representation of the different areas of the base: Living area / Squadron area, ESTA hangars, CIET, as well as Airbus Training center. Experience the base as if you were there!
Modeling of Military installations and their dedicated Transport squadrons (Bearn, Anjou, and Poitou Squadrons)
Hundreds of objects making the scene even more immersive (Radars, ground maintenance personnel, surveillance vehicles)
Optimized for minimum use of system resources
Included MIAC charts (aerodrome and approach charts for the corresponding period)
Don't wait any longer and start your mission as a Tactical Transport Pilot on the Airbase 123 !